Man burns down family house over rejected marriage proposal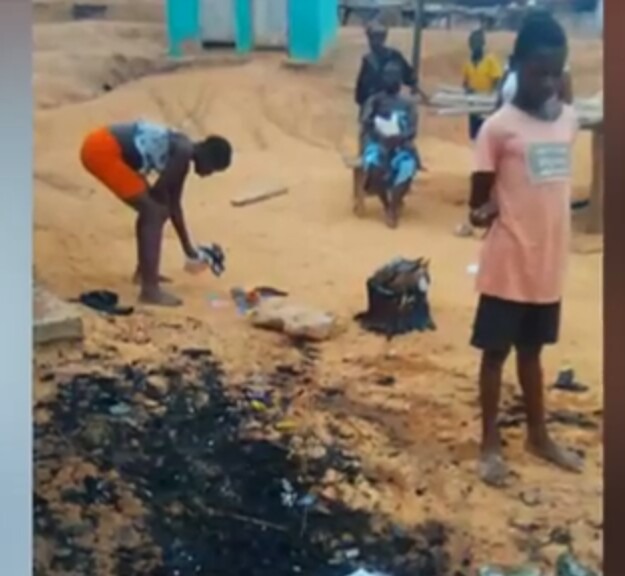 Assin Awoso in the Assin South of the Central Region, is where a 30 year old man has caused great pains, to his family members. Kofi Boka on the 5 of June 2016, was told my his uncle to prepare himself for marriage, because he was growing. Kofi didn't pay heed to the words of his uncle, and went on with his normal duties. The uncle who is also the family head of the Bretuo Assin Awoso family clan, made his intentions clear to Kofi again on 1 January 2017, but Kofi still didn't listen. 
Patience Obodie, the only daughter of Kofi's uncle Mr. Obidie, came to Assin Awoso for the 2017 new year. It was there Kofi examined the beauty and grade of Patience, and made his intentions towards her. Patience rejected Kofi on spot, when he approached her and threatened to slap him, should he come to her with such words again. Kofi according to the Awoso fetish priest, came to his shrine to ask for blessings in getting the attention of one woman, Patience. Nene Kwao, the fetish priest of Awoso shrine did not know the girl Kofi wanted to enchant, was the daughter of his best friend. 
Nene Kwao after making his magics for Kofi, told him what to do, and Kofi succeeded in turning the brains of Patience to accept him. Kofi has been secretly playing with Patience since 2017, and no-one knew. Mr. Obodie after getting tired of pushing Patience to go back to the city to continue her work, gave up on her in April 2017. Patience was not willing to leave the town, not knowing Kofi has tampered with her brains. In a conversation with Nene Kwao, was when Mr. Obodie got to know, Kofi visited the Awoso shrine with a girl's picture. Nene Kwao who thought Kofi had the blessings of his uncle before coming to his shrine, didn't tell anyone about it, until September last year. Nene only agree to do the enchantment because, he knew Mr. Obodie has been forcing him to find a wife.
Mr. Obodie after finding out what Kofi has done to her only daughter, couldn't do anything because Kofi was his late sister's only son, and he was to take care of him. Nene Kwao and Mr. Obodie worked around the clock in September to December last year, until Patience became free from Kofi's enchantment from the Awoso shrine. Patience after realizing what she has gone through, packed her things and decided to leave Awoso in December last year, but she was stopped because she was carrying a baby. 
Patience was carrying Kofi's baby and the family decided to allow her to give birth so they can move forward, with a decision. Patience after giving birth on 31 January 2021, was made to purify her sins because of the mess they both have committed. Kofi stood on the grounds that, it was normal for him to marry his uncle's daughter because, it was been practiced in the olden days. And he saw nothing wrong with doing it in today, the family rejected it, and sacrifice a grown sheep to please their gods. 
Kofi tried kidnapping Patience on the 10 February 2021 and he was warned that, should anything happens to her and the baby, he will be handed to the police to face his crimes. Kofi then tried convincing Patience to run away with him anytime he went to visit her and the child, but Patience refuted it to the point of Sunday 14 February, where she slapped him thrice for messing her life. Patience warned Kofi not to even come near her and the child again, and he should send her Momo rather for the child's up keeping. Kofi cried to the family on Sunday, after Patience gave him the slap that, the family was behind Patience rejecting him and he was going to punish them for it. 
Whiles the family members went on with their work duties yesterday, Kofi sneaked into their family house and set it ablaze. Few people who were inside the house when the fire started, were able to calm down the fire, but three rooms were partially burn to ashes. Kofi took to his heels yesterday afternoon, and has since not been found. Among the items that was affected by the fire, was the main bedroom of Mr. Obodie and his wife, the family store room and kitchen. Electrical appliances like television set, home theaters, clothes, money and cooking utensils, were all burn to ashes.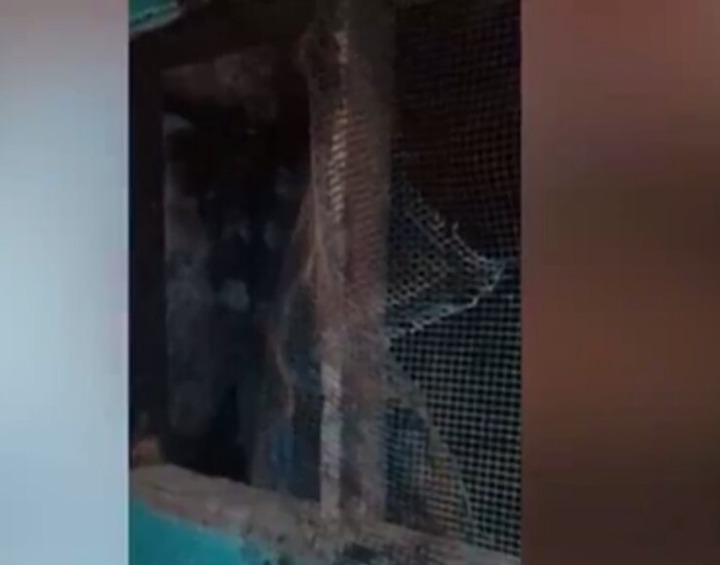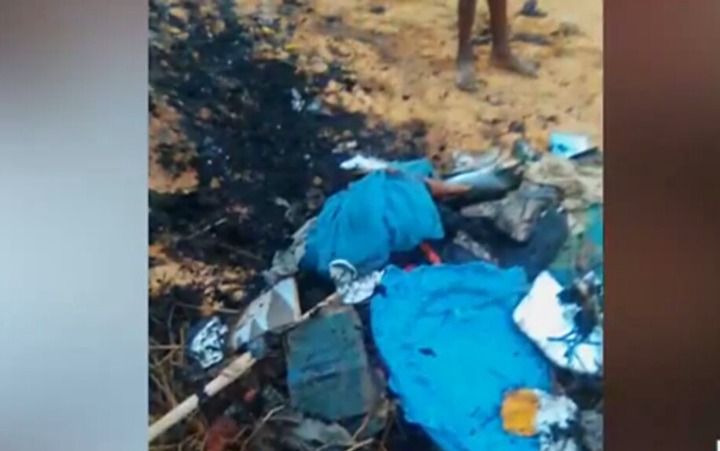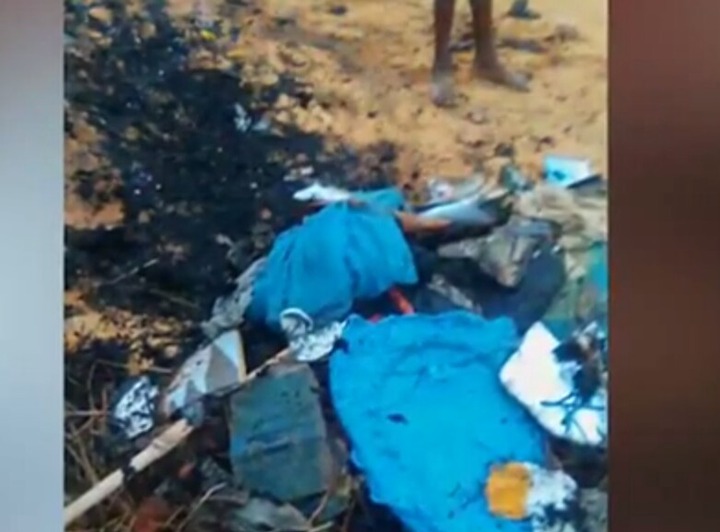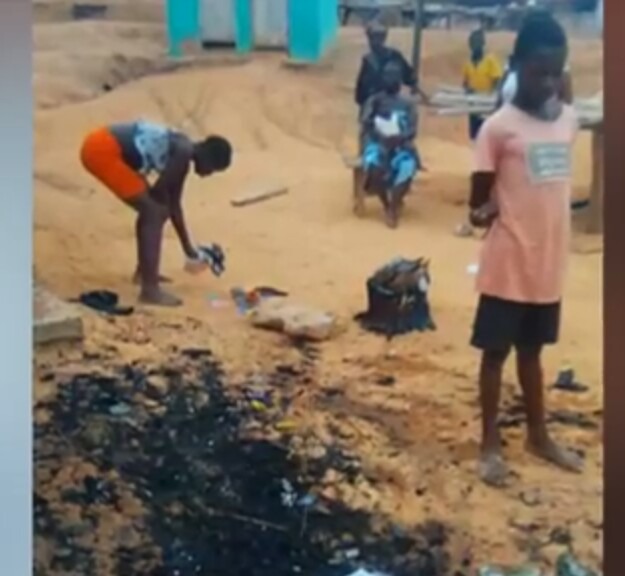 Content created and supplied by: RockyJDJones (via Opera News )