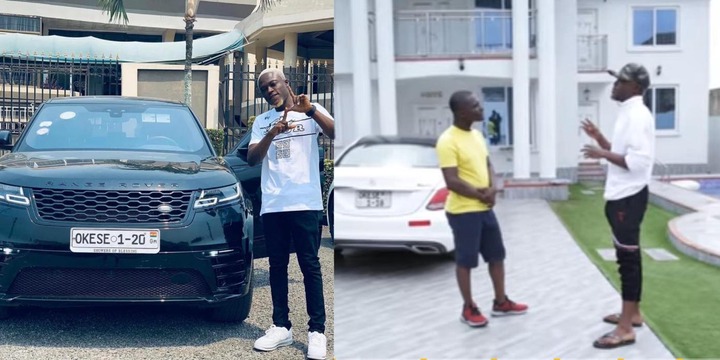 Frank Nanah Afrane, popularly known as okese 1 has disclosed that everyone needs to own a car and a mansion before the age 23.
He uploaded a picture on his Twitter account and captioned it "Everyone needs to own these before 23!!!! Let's support each other regardless... Don't let the ungrateful ones change your kind heart ♥️ #friiiiiiimmmmmmm"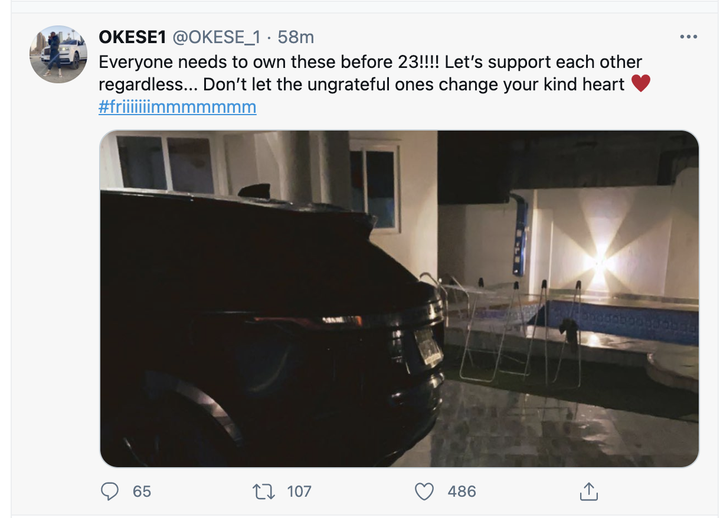 Okese1 was recently caught up in a beef with Andy Dosty( one of the most respected voices in the entertainment industry).
Andy Dosty had invited okese 1 to an interview in his studio but apparently Okese1 was late and also put up some kind of behavior that pushed Andy Dosty to sack him from his studio.
This incident however became a topic on social media and as a results of that Okese1 has been trending for some time now.
He recently also had a fall out with one of his close friend (Amg Medikal) and that was also another topic.
Content created and supplied by: HarrySports (via Opera News )