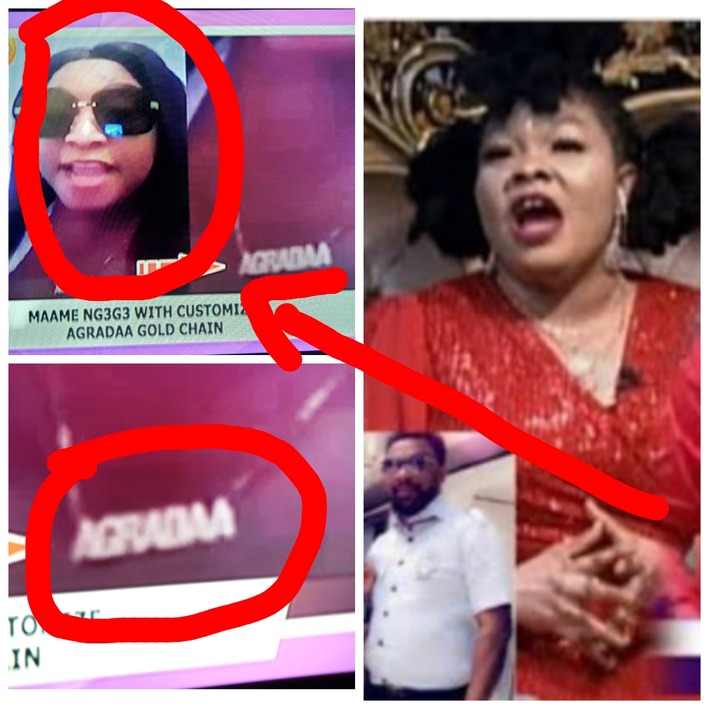 Nana Agradaa has explained that she intentionally took secret pictures and videos of Maame Ngege wearing her Agradaa spiritually branded golden necklace. She said this is the first time she is showing it on live TV to prove critics Wrong that she have done a lot for the young woman Ngege.
On her Talking Point show on Thunder TV this evening, the great Nana Agradaa showed pictures and videos that she indeed placed a spiritual golden necklace worth high grams of gold around Ngege's Neck.
She explained that the public Should disregard Maame Ngege's words that she never benefited from her Nana Agradaa. Nana Agradaa further explained and alleged that, Maame Ngege brought her daughter to her to be used for money sacrifice. And it took her kindness and sympathy to beg Maame Ngege never to do that.
Meanwhile Maame Ngege has also refuted those allegations with a message that because Agradaa knows that she was going to disgrace her scamming ways, she is painting her black.
Content created and supplied by: True_News (via Opera News )