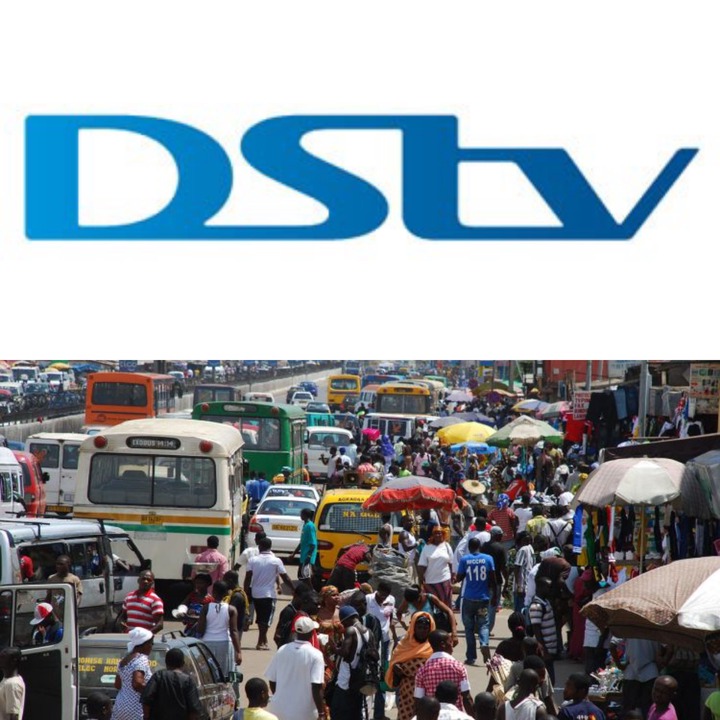 Popular digital satellite TV subscription based TV DSTV, a South African company which is under MULTICHOICE brand has increased its subscription fees.
In a short message sending (SMS), the company has alerted it's customers that there will be an increase in its subscription fees.
A customer on social media posted a screenshot of the message on Facebook and captioned it below: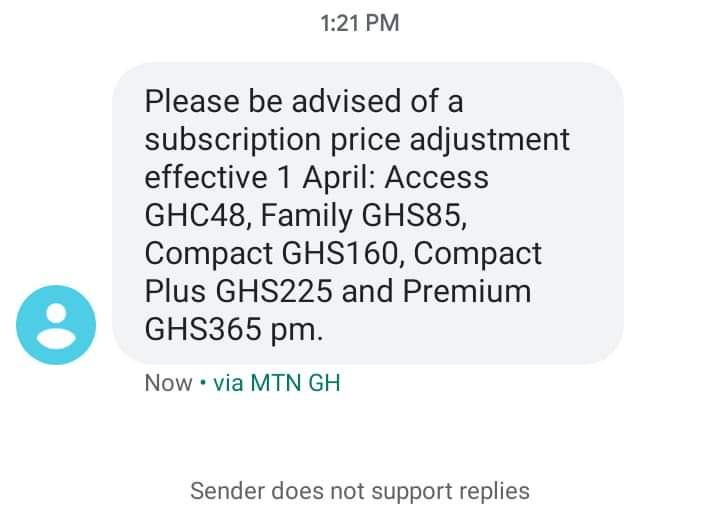 I think we Ghanaians are making this DStv take us for granted. Every now and then they keep increasing subscription meanwhile nothing better has they been doing than repeating of movies always.
Compare the subscription of South Africa and Nigeria, way below us meanwhile they enjoy lots of privileges we don't even have..
Something needs to be done now or never.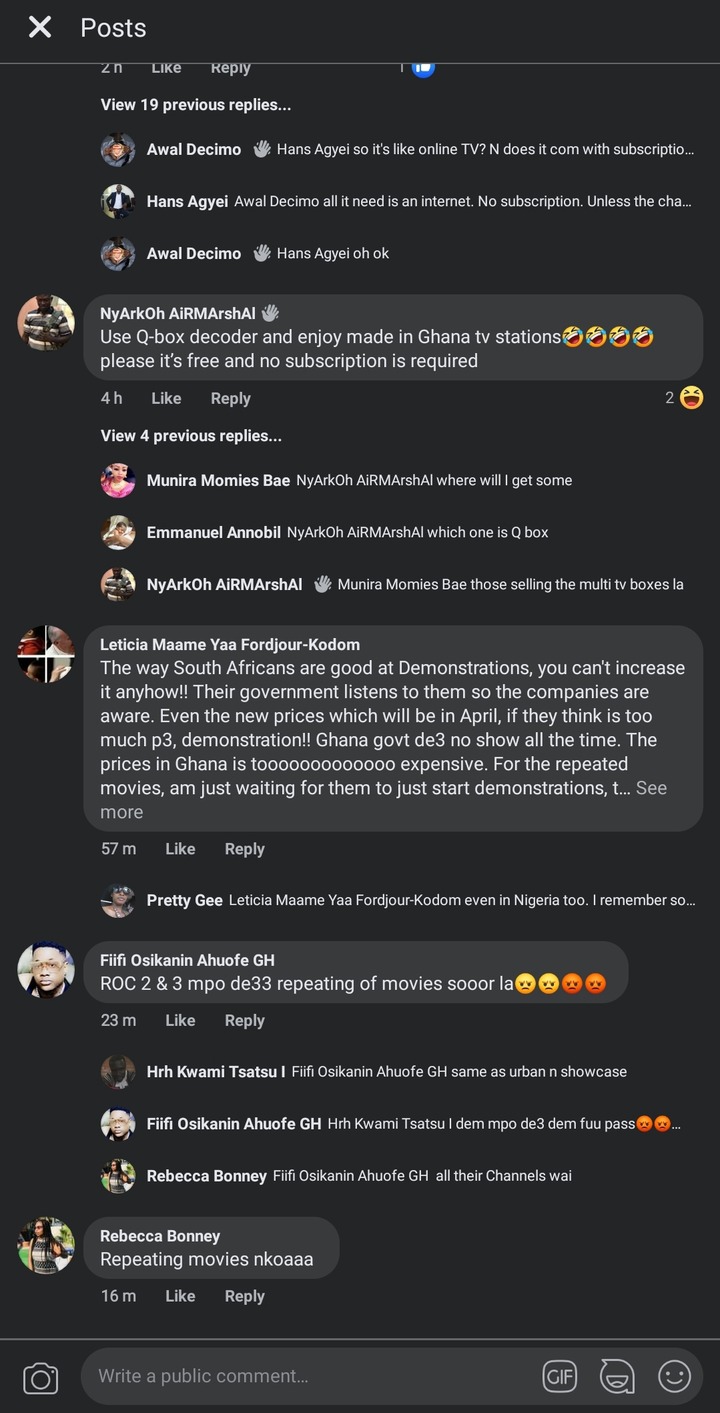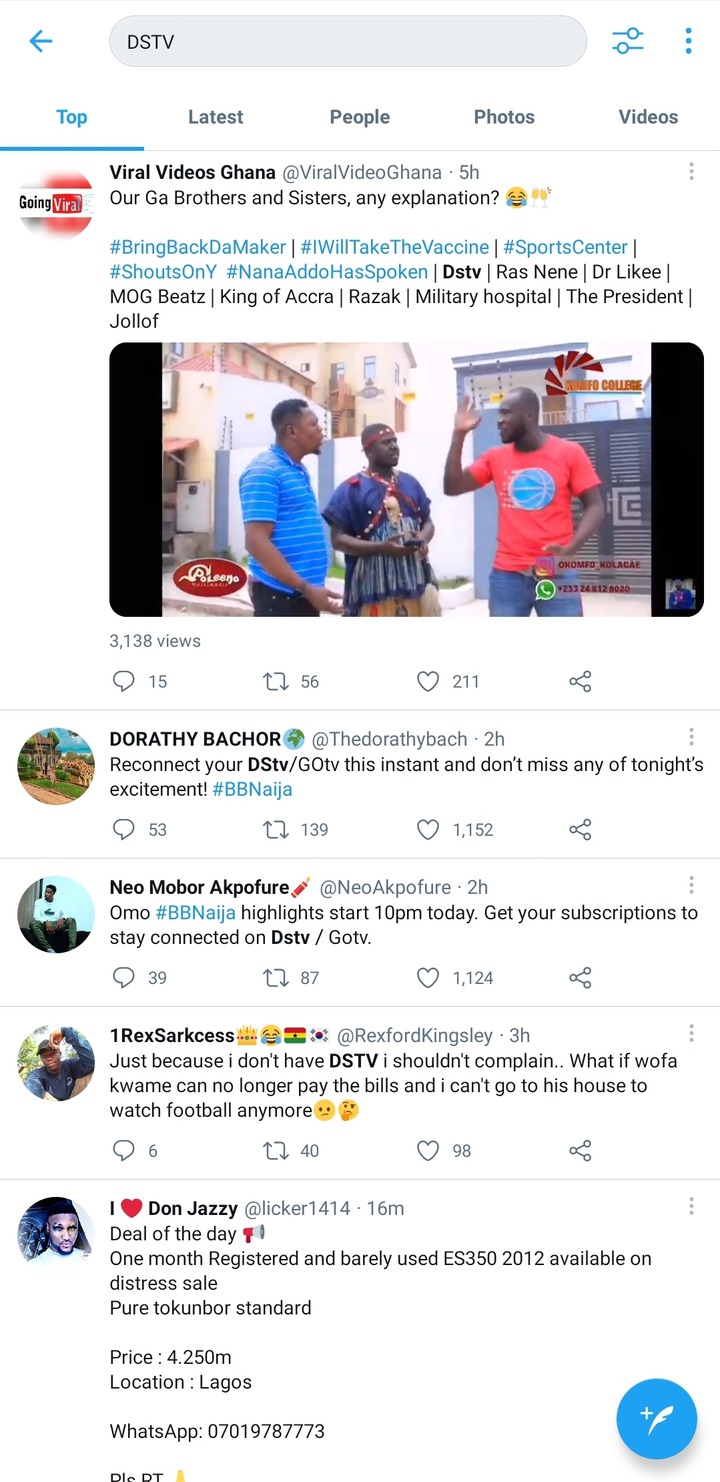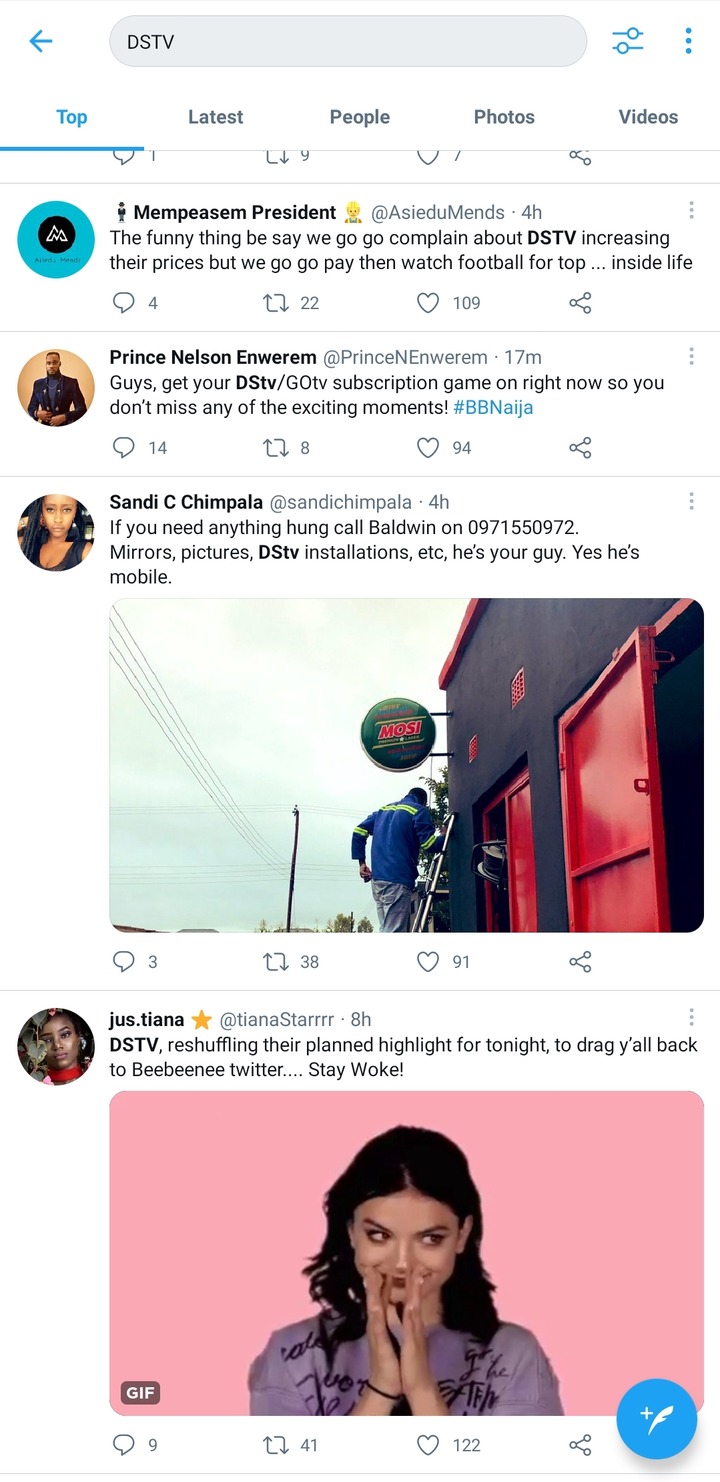 Many users are of the view that Ghanaian DSTV subscribers are cheated .
Somewhere last year , DSTV official explained that higher subscription fees here in Ghana are due to higher taxes here in Ghana.
Content created and supplied by: mawulife (via Opera News )