From all indications, the owner of Despite Group of Companies is having a swell of a time especially this year. Videos making rounds on social media indicate that he has been given another reason to be a joyful person.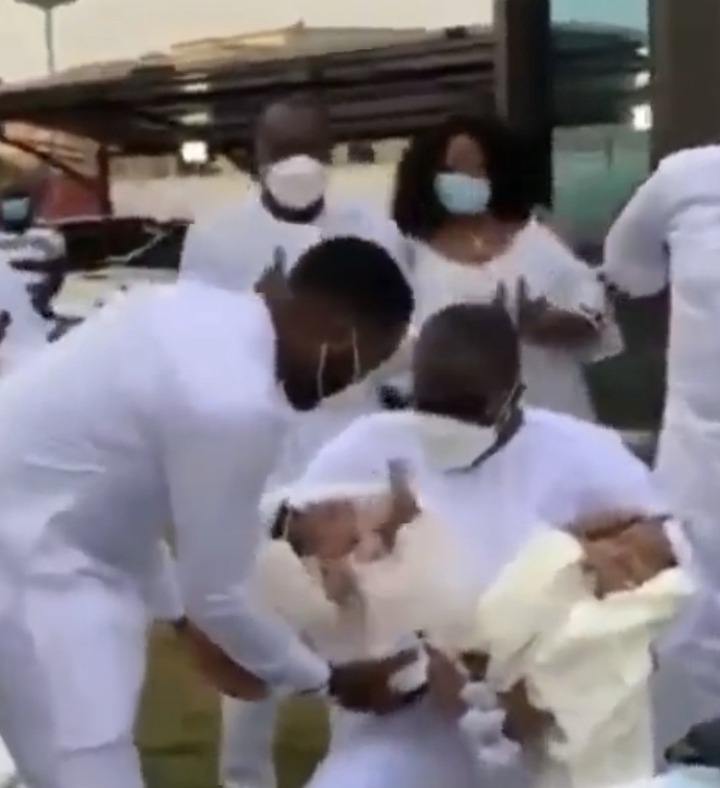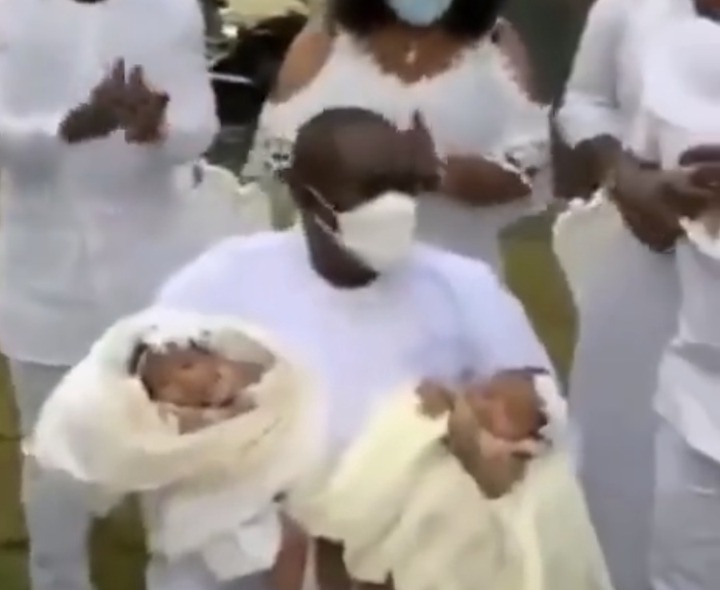 His son, Kennedy Osei, who got married to his heartthrob, Tracy, about a year ago in an extravagant wedding ceremony which captured national attention seems to have added to the family. His wife has been gifted with the fruit of the womb.
In the video, a formal introduction was made of grandfather to to grandchildren. Yes, grandchildren, as the couple have brought forth twins whose names as speculated in the video are Nhyira and Adom, aptly.
Among The many people spotted in the video was Despite's right hand man, the ever smiling and ever hardworking Fada Dickson, who has been described by many as the fulcrum on which the success of the Despite group is hinged on.
The ever calm and collected Osei Kwame, received his grandchildren with a lot of smiles.
We wish the new parents all the best as they embark on yet another journey of life, parenthood.
Content created and supplied by: Fruit4taught (via Opera News )