Ghana is set to experience another groundbreaking edition of 'bedf' between two dancehall legends, Samini and Shatta Wale, High Grade Family and Shatta Movement respectively.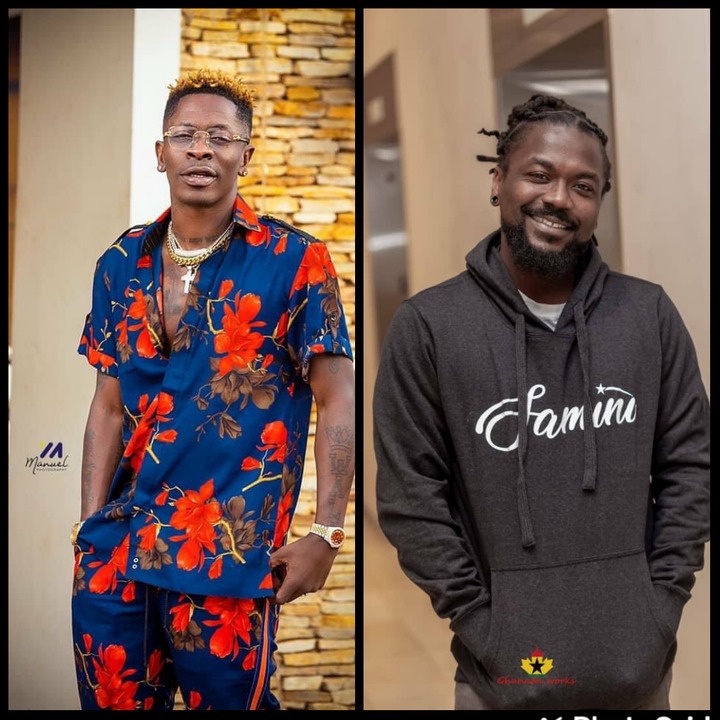 The two dancehall icons have been on the necks of each other recently after realising some hits. Shatta Wale wad the first to release 1Don before Samini quickly went to also released 1King.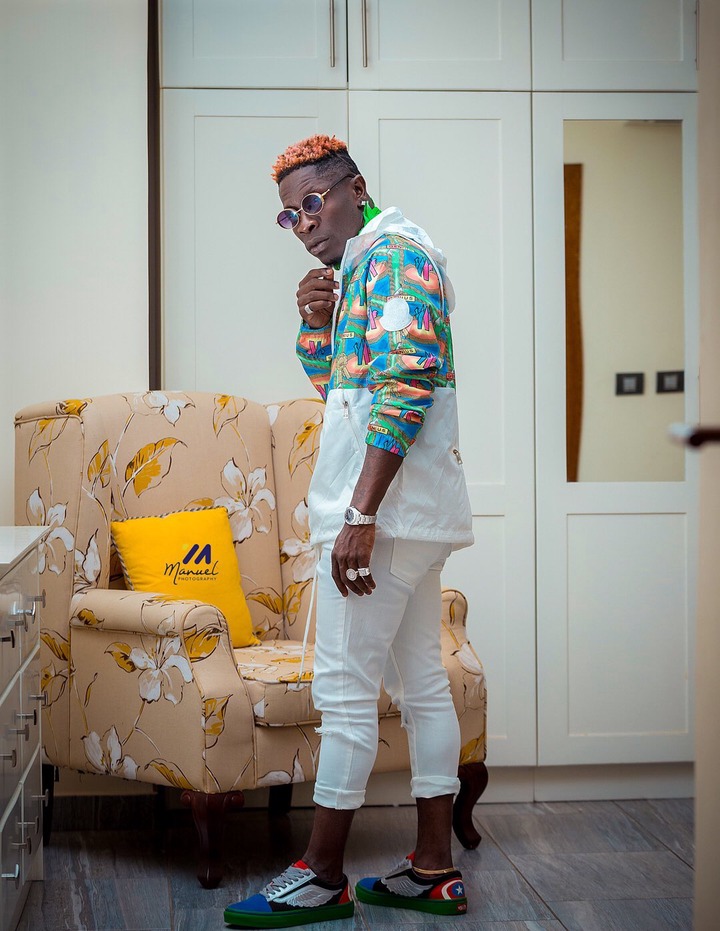 However, things got a bit messy after Shatta Wale released a new track titled "real" in which music lovers beleived that some punches were thrown at Samini. In a verse in the track Shatta Wale said "dem all a primitive, how can you be a king without a palace and a poll" , a verse Samini didn't take lightly.
In his Twitter page @samini_dagaati he reacted with this tweet "The living fool measures the success of a man by the size of a swimming pool 😂.living proof of the fact that depths of minds differ.A beneficiary always feels wisest until the benefactor becomes woke. Remember I did it all by myself without a "Nam1" and no one is my Don 😂"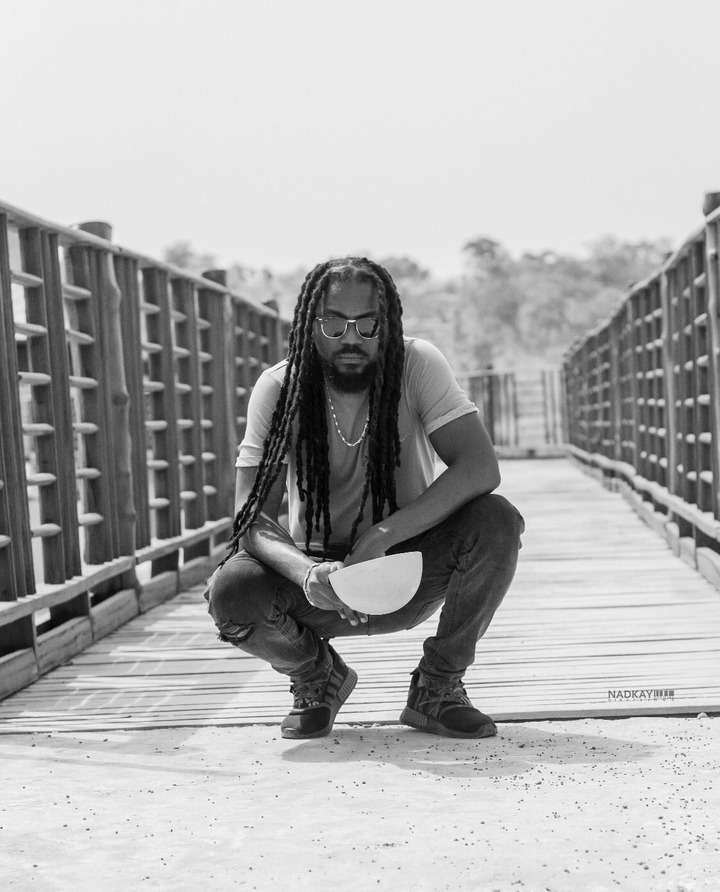 This tweet could not go unanswered by Shatta Wale. He also responded thus "It's only in ghana that we compare the fastness of a Lambo to a bicycle 😂😂😂😂"
Shatta continued"This mall signing NAM1 sign me weh deh pain you like that ? Get ready for NAM 2 You go cry blood 🩸 Enter studio Ade wait ooo #LazyOlu #Real" Samini could it also let go and he also replied "😂😂😂 God bless #Nam1 for his good heart but you no go get that guy en type fanfool am ever again so enjoy the pool 🏊 😂"
Fans are already enjoying the jabs as they each promise to drop hits back to back. Shatta dared Samini to enter and record a hit track. Samininon the other side has invited Shatta to come for a remix in the gidem track. Meanwhile he has promised to drop a fresh track targeting Shatta.
Peace was restored between the two artists which got personal in previous years, but from the look of things it looks as if the peace pipe just went up in flames. Let's wait as we get more fire fro them.
Below are some of the tweets from the two artists.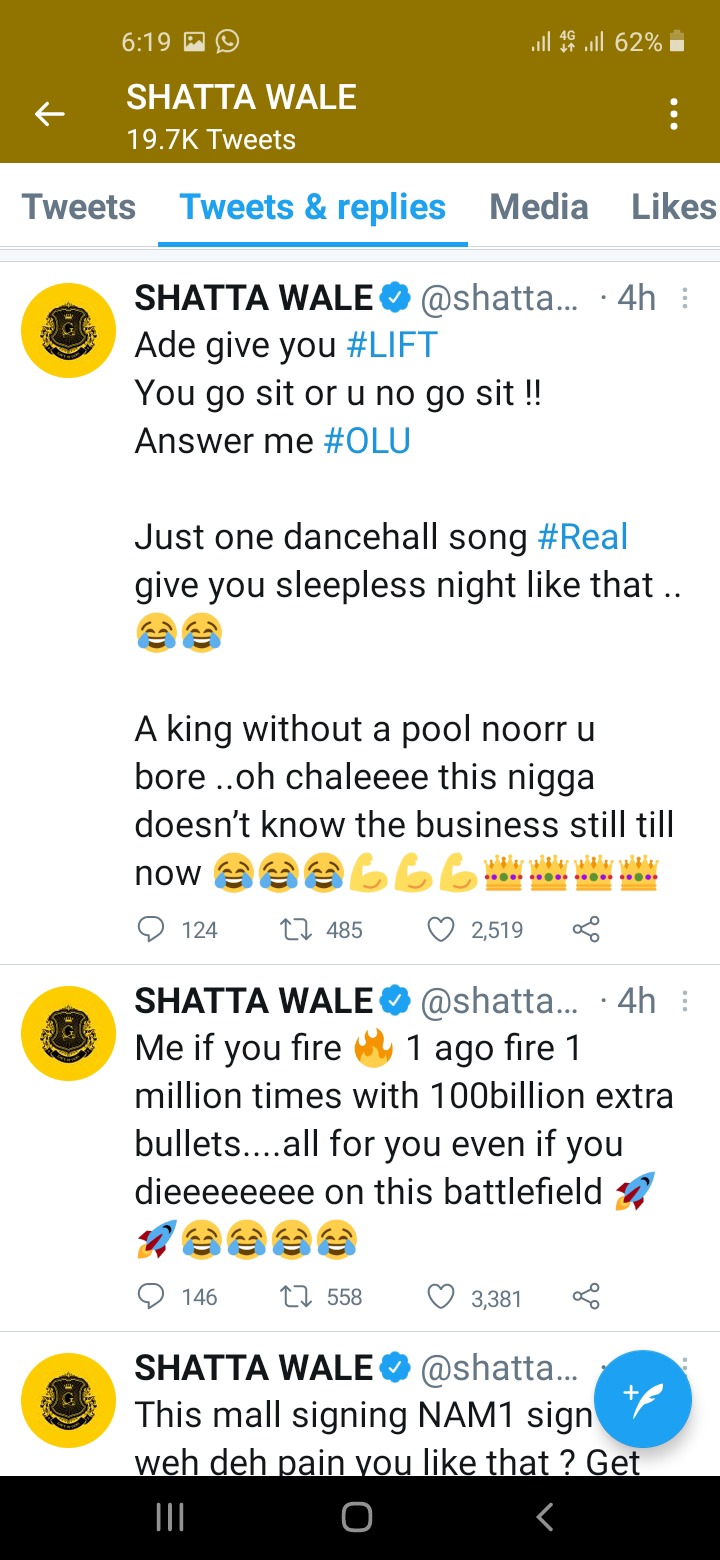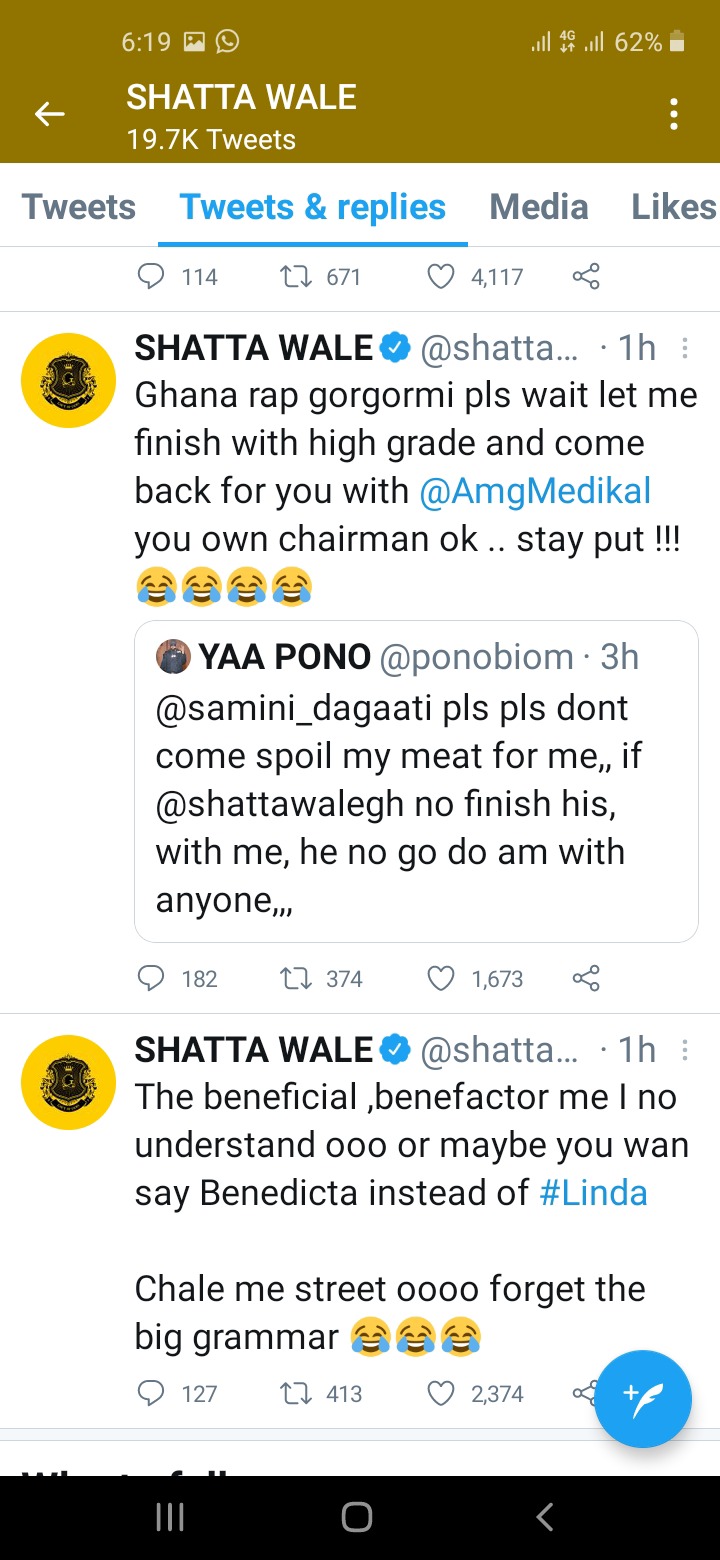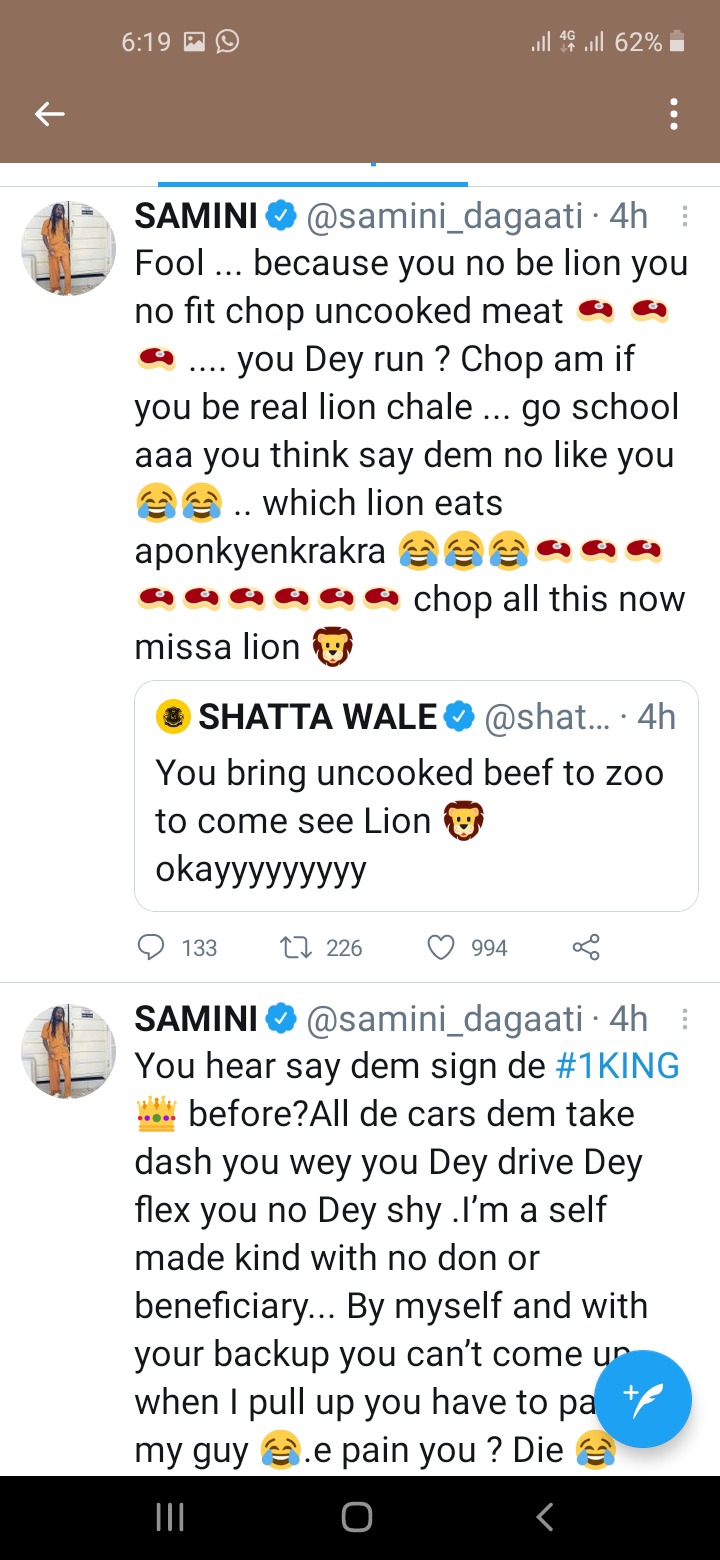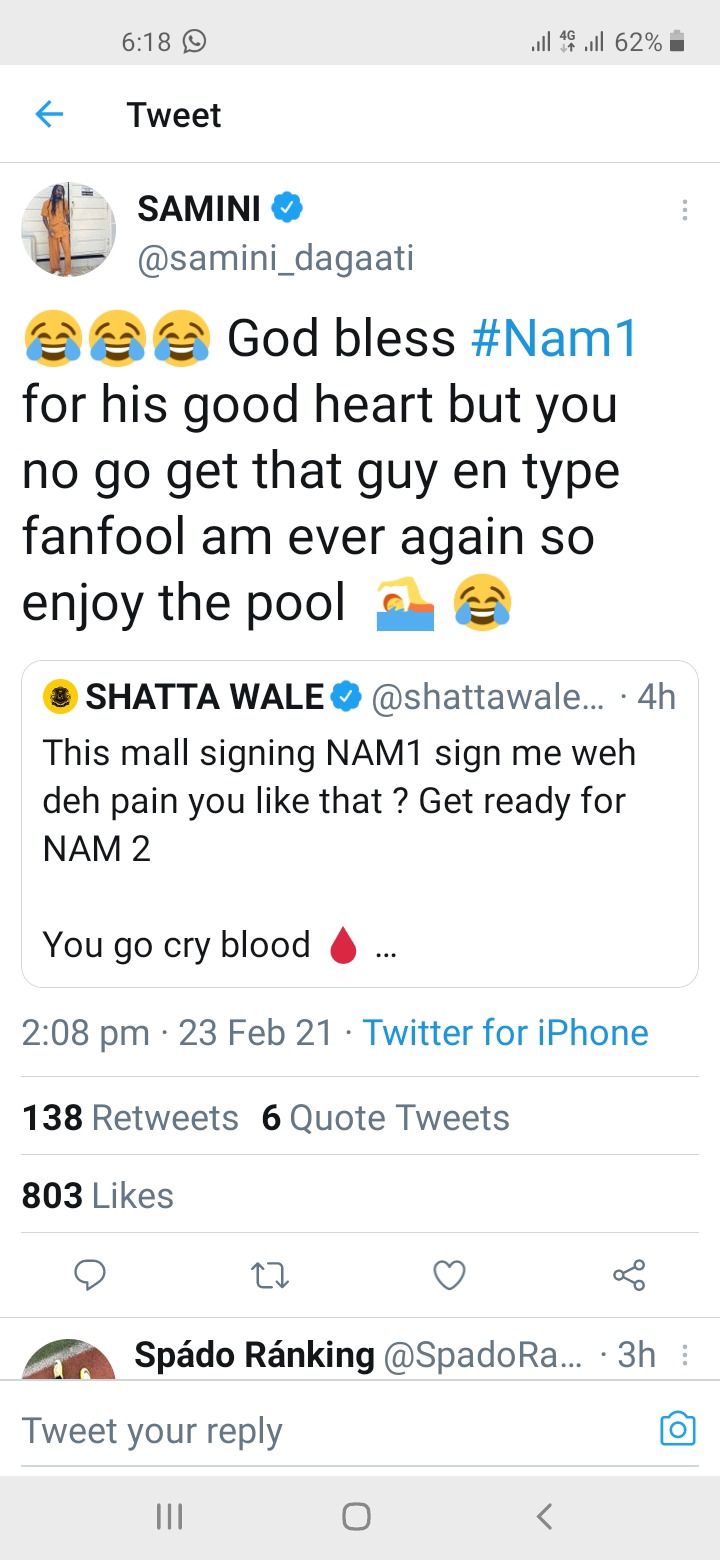 Content created and supplied by: PoliticalNewsRoom (via Opera News )