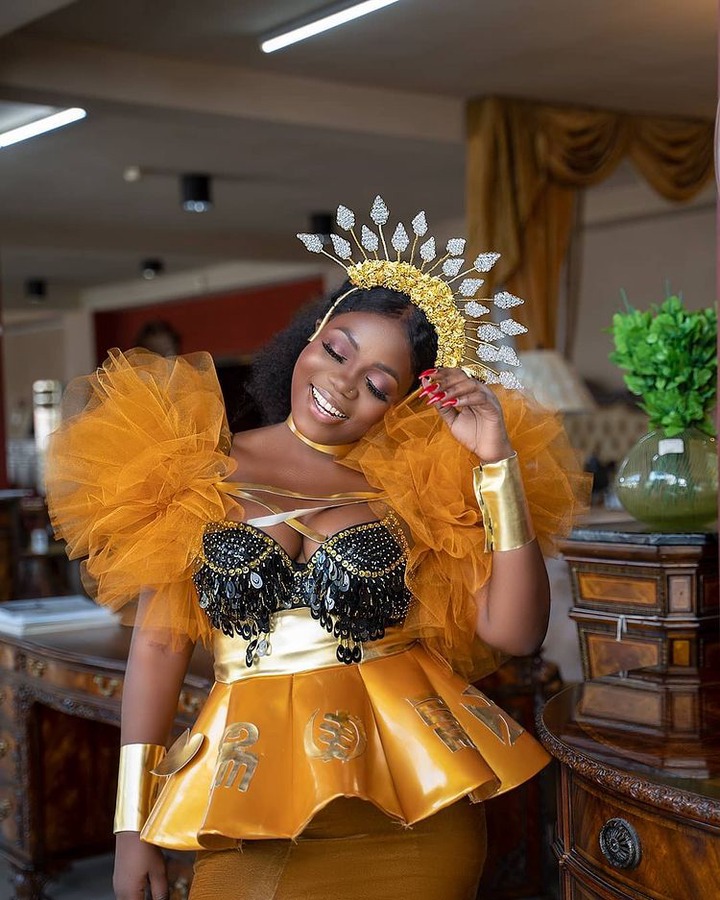 Celebrities! Celebrities! Celebrities! Personally, I will forever say celebrities are the hearts and soul of the country for they can impact and send a country massively to a new height.
Belinda Nana Ekua Amoah widely known as Mzbel googled on something on the internet for which she received a solemn answer from google.
She just explored the internet and one wouldn't know what came of over her to type these words, she typed; "Who is the goddess of Ghana music?"
To which Google gave out this response: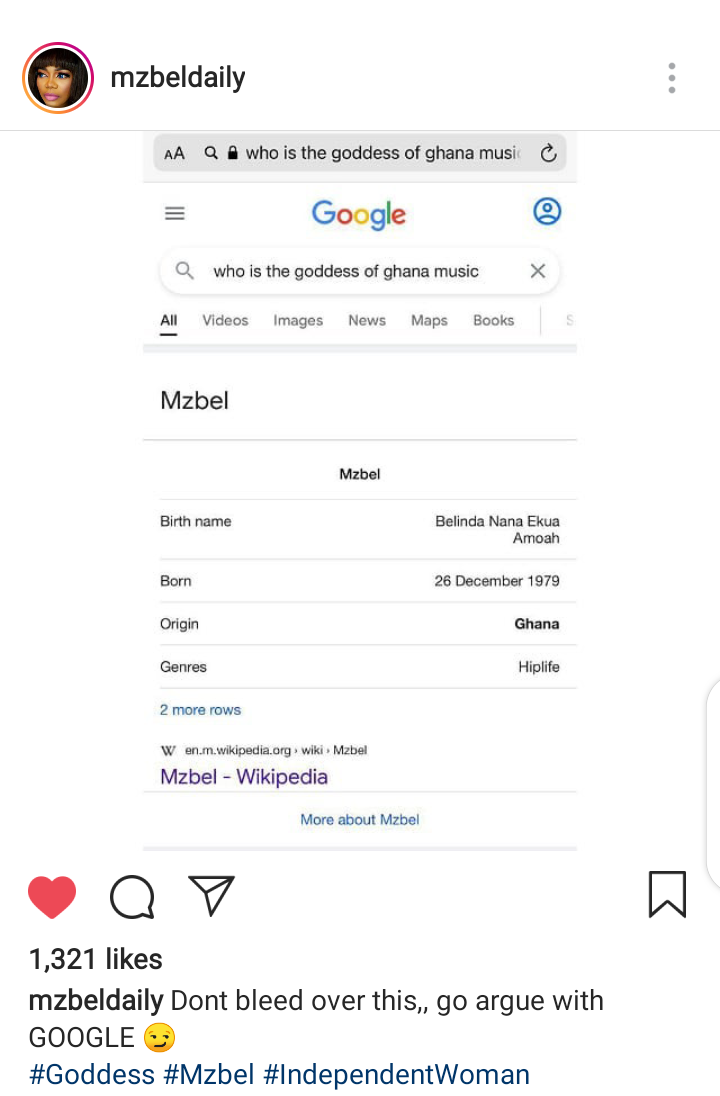 One can imagine the smiles on her face when google popped her up as the goddess of Ghana music.
This image was seen in a post on her instagram handle. She further said that, "Don't bleed over this, go and argue with google".
Undoubtedly, she is the goddess of Ghanaian music for she started sometime back with music like "I am sixteen years, I'm gonna be like this, if you touch my thing, I will tell mummy".
Aside her music carrier, one of many attributes of being a goddess is beauty and she's just right on point with that.
Wow! This is the response google gave to Mzbel as being the goddess of Ghanaian music.
You do agree right?
Content created and supplied by: Kaks_Gym (via Opera News )