I am called Muntaka from Nigeria, but currently live in Ghana because of school. I am 25 years of age, and a level 400 university student in one of the government institutions in Ghana.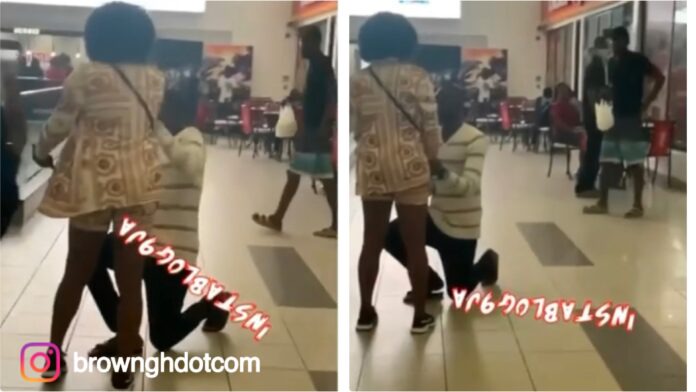 When I came to level 100, I spotted a beautiful lady who was also on level 100, I tried to make friends with this beautiful lady. She accepted my friendship request, so we became friends from level 100 till today that we are in level 400.
I called this my beautiful friend who is called Linda, and decided to go out with her because she is my good friend, she accepted it and went out with me. We visited the mall and some recreation centres have fun small.
It was last Friday when we went to the mall, there were many people there because it was the weekend, I tried to proposed love and marriage to her, while I knelt down to do that at the mall to show how serious I am, but unfortunately, Linda gave me two dirty slap whiles I was on my knees. People around were shouting and the lady angrily went out and left me at the mall.
What should I do now, should I continue to propose to her, or I should stop proposing to her, but the issue is that, I also love her much.
Content created and supplied by: Axayman (via Opera News )