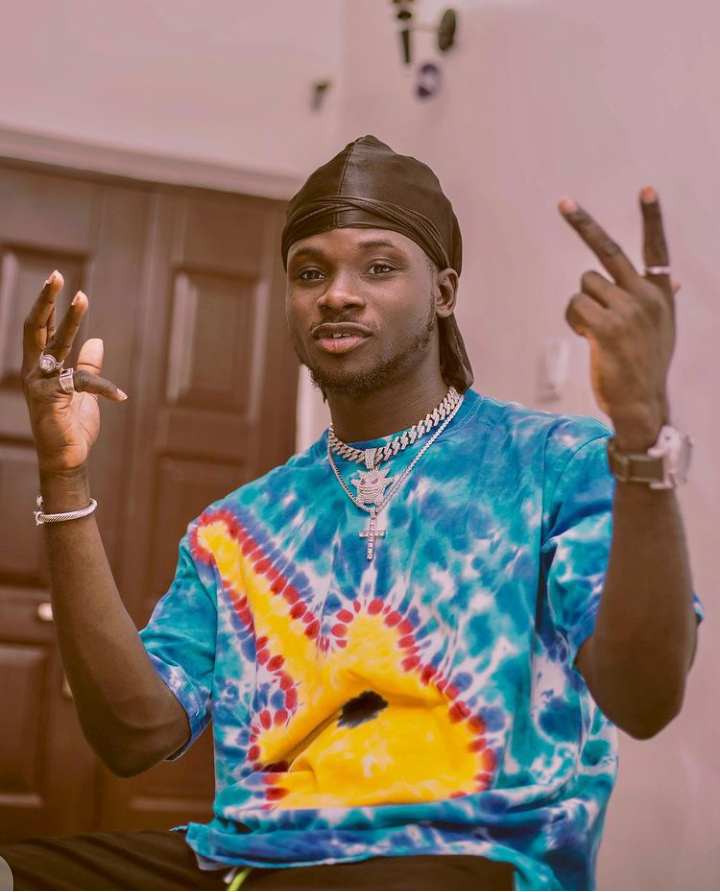 Kwame Eugene is one of the renowned musicians in Ghana. He is very popular in Ghana after he was declared as the artist of the year during the 2020 VGMA award ceremony.
Base on the good works of Kwame Eugene, he is mostly featured by many musicians in Ghana and other parts of the world.
Just some few days ago, Guru and Kwame Eugene had a little controversies over a little case which it is all about featuring on a song.
Guru is to feature Kwame Eugene on one of his pending songs but Kwame Eugene decline the invitation on the grounds that, Guru disrespected his boss and that he[Kwame Eugene] is not willing to be featured by Guru.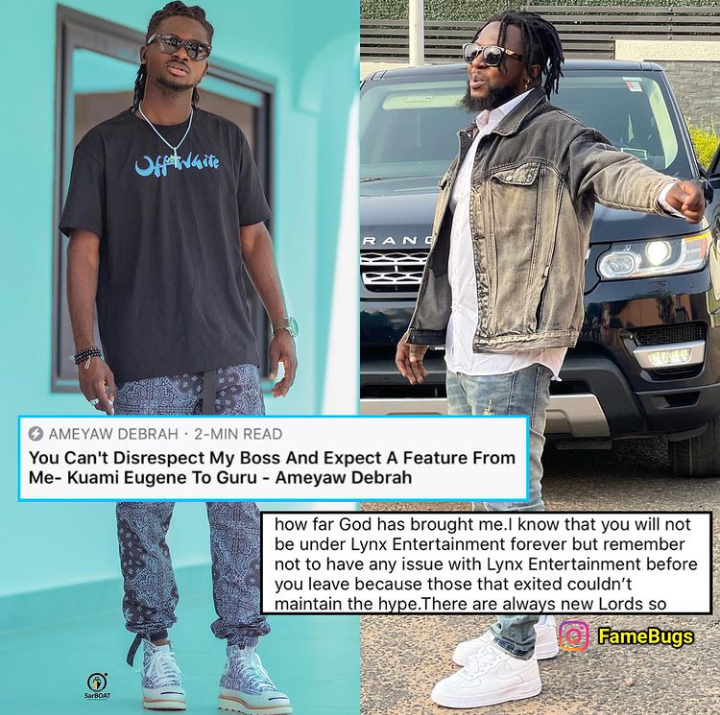 Just this day on social media, Guru have also sent his words back to Kwame Eugene for declining his offer.
According Gurus, Kwame Eugene should consider that, nothing remains forever and he[Kwame Eugene] need to take caution of every action.
Below is the link to give full evidence of Guru's reply to Kwame Eugene.
https://www.instagram.com/p/CLCb5S6Avq-/?igshid=1dhnum90lqkmc
Content created and supplied by: All_Is_For_God (via Opera News )