A MARRIAGE CEREMONY IN PROCESS 
Women from the Hamar tribe in Ethiopia are whipped to show their love for men going through Rite of Passage ceremony. The beatings go on until their backs turn bloody. They are not allowed to scream. 
They even beg the men to do it again and again. Culture can be diverse. The world is vast and so is culture, every tribe has its own unique and distinct rites which separates them form another. This is true with the Hamar tribe in Ethiopia were women are whipped mercilessly by their husband to be to prove how deep their love is. Shocking?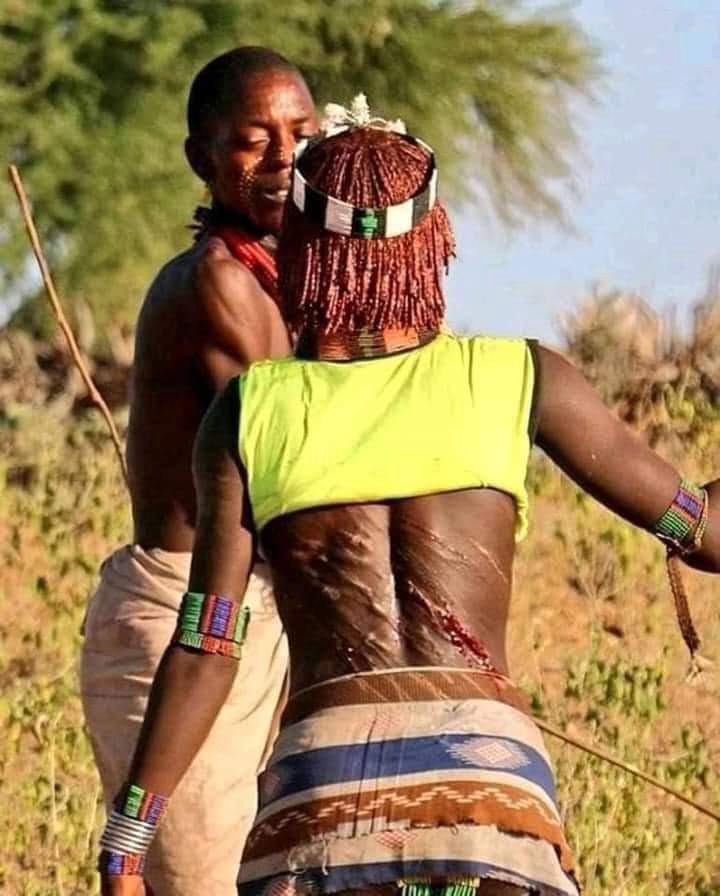 The Hamar are known for their unique custom of "bull jumping," which initiates a boy into manhood. First, female relatives dance and invite whipping from men who have recently been initiated; this shows their support of the initiate, and their scars give them a say on who they marry.
While the female relatives get their bodies lashed until they bleed heavily, leaving horrendous scars. These sacrifices are performed in the name of love for the family, creating enormously strong tribal bonds. During the whipping, the women and girls get into a frenzy through their dance, songs, and horn blowing.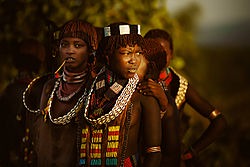 Hamar people (also spelled Hamer) are a community inhabiting southwestern Ethiopia. They live in Hamer woreda (or district), a fertile part of the Omo River valley, in the Debub Omo Zone of the Southern Nations, Nationalities, and Peoples Region (SNNPR). They are largely pastoralists, so their culture places a high value on cattle.
Content created and supplied by: YoungDapper (via Opera News )