Cyberbullying has become a new strategy most netizens use to denigrate, harass, troll and besmirch media personalities at the expense of their integrity, peace and reputation. 
Cyberbullying is the use of electronic gadgets to threat, defame and spew pejorative remarks about someone via social media or other digital platforms.  
Today, April 6, 2021 the renowned media personality and the host of The Standpoint show, Oheneyere Naana Dansoa popularly known as Gifty Anti, has experienced the worst form of cyberbullying on Facebook. 
According to her, someone sent her a Facebook friends request in which she did not know, and the friend request was pending.  
However, the requester has rained insult on Gifty Anti for not accepting her request via Facebook messenger. 
She wrote that 
"So you send me a friend request, which I did not see!!
You come into my inbox and insult me and call me names, because your request had been pending for weeks. 
Ei, FB friendship? Errrmmm I am sure there must be more to this anger and bitterness she 'rained' on me."
Nonetheless, Gifty Anti has reacted professionally and maturely towards it. 
"Well, my agenda 'be happy 2021' is still on", she said. 
She wrote this on her Facebook page.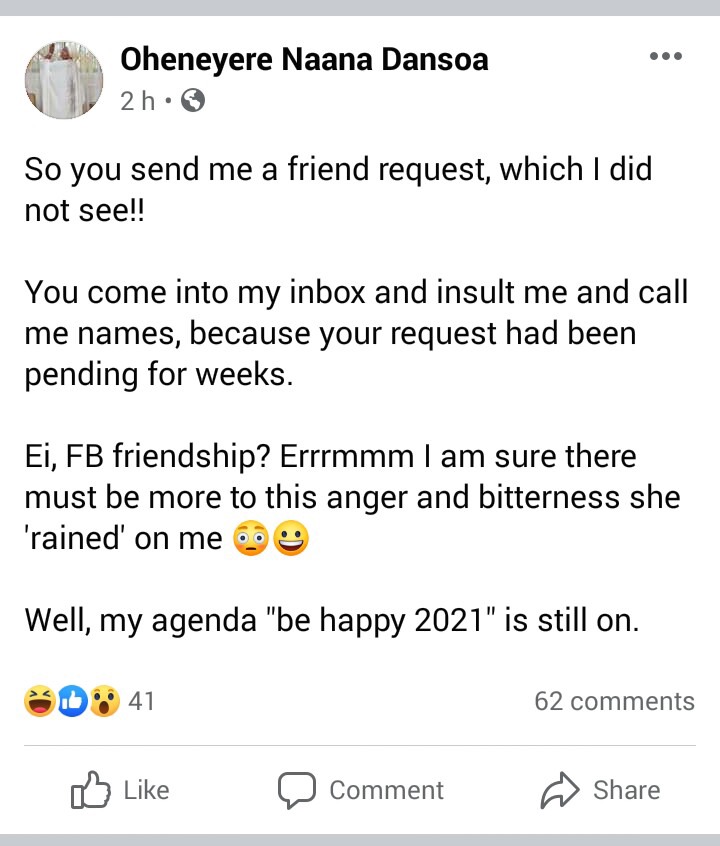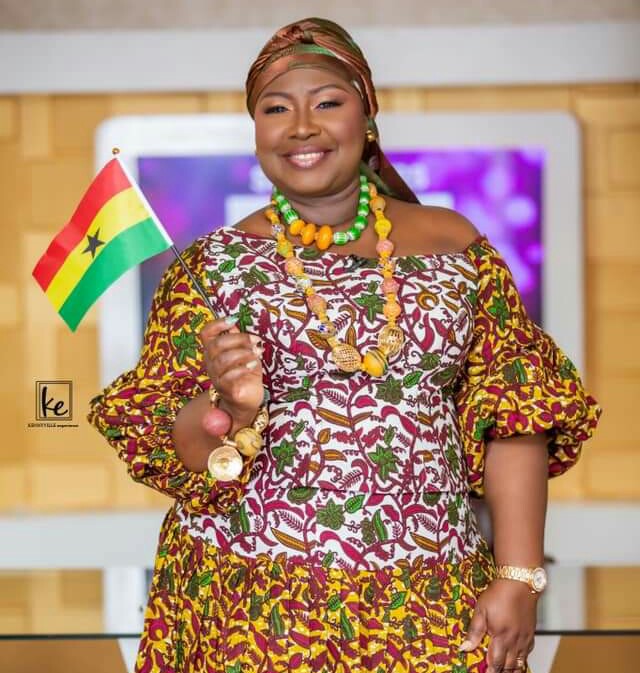 Content created and supplied by: News_365 (via Opera News )