It's funny how some people don't believe COVID is real not to talk of in Ghana, we just can't pray for them to experience it first hand. So please, take care of yourself, if you're anywhere and you hear someone around you talk carelessly about covid not being real, please avoid the person at all cost because that simply means the person is not adhering to the safety precautions which could be dangerous for you.
Remember, wear a mask if you MUST go out, use your sanitisers, avoid large gatherings and use your vitamins to boost your immune system. I love you all and I want you to be safe.
And here is a reply messages from her Facebook fans:
"Hunger is killing more than covid my sister.. Poor man no want know if its real or not,give am food first and explain the covid to am latter.
"If this covid 19 happens to be a human being,believe me it will only kill all d our leaders in Africa becus dey re not making sense not even a single effort to stop d spread of dis deadly disease,instead dey bring up rubbish lockdown that reduces our population through hunger,may God help us.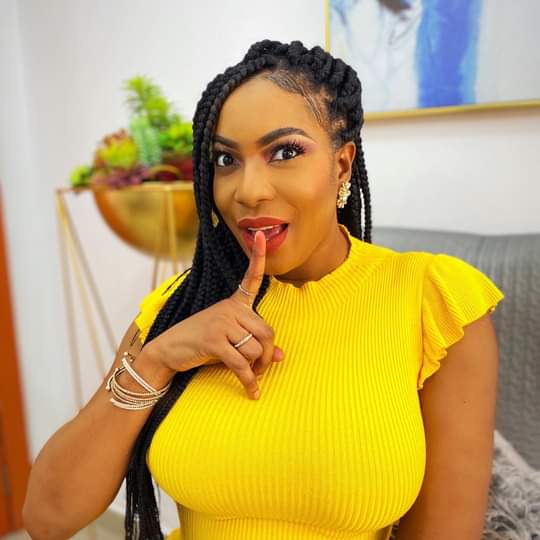 "I wonder why some people were making a baseless argument of real fact, my dear yes it is a malaria that has it's own hilarious name (covid-19) adhere to the precautions and be safe, the pandemic is threatening the globe at Large, I haven't seen anyone suffering from it but let's not be deceived by our neglegience, God loves us but we don't really know. I don't want lockdown again.
"You See in Life what you Believe in. is what will work for you what you don't Believe will not Work the same when a Pastor Pray for is Only you will Welcome it. Pastor will Not Force you to Accept it. As for Me there's No Covid-19 in Ghana. All those there Figure You See on Media are Business if there's How Many People did you See in Isolation Center this Days just like the First Wave Before. If you Can Remember They Said the Varcin is not Yet in Ghana.
Content created and supplied by: AwinimiUERnews (via Opera News )