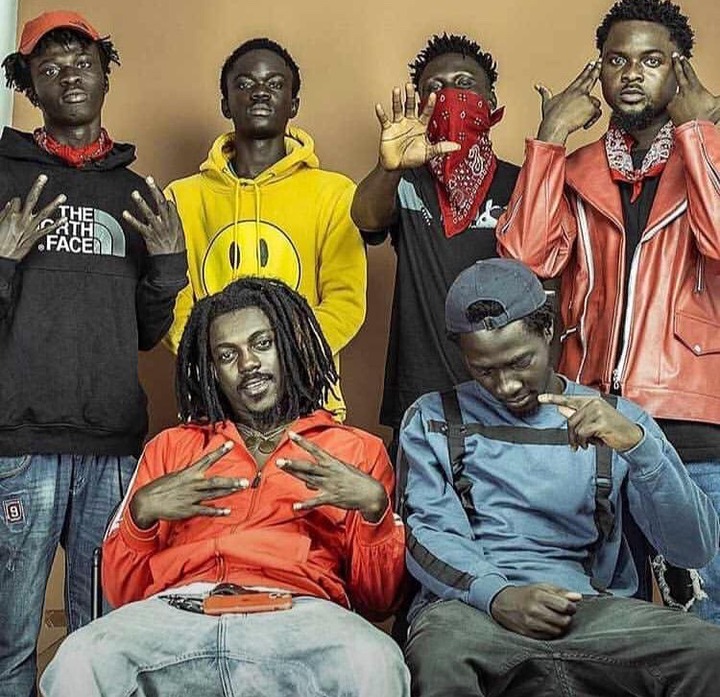 Kumerica Asakaa Boys Reject 3Music
Awards Nominations, Declares Boycott Of
The Award Scheme.
Members of the life living records Kumerica
Asakaa boys has rejected the nominations and
their inclusion from the 3Music Awards scheme
and declare a boycott of the entire event.
Undoubtedly these boys has been one of the
main pillars when it come to the hole
Kumerican movement.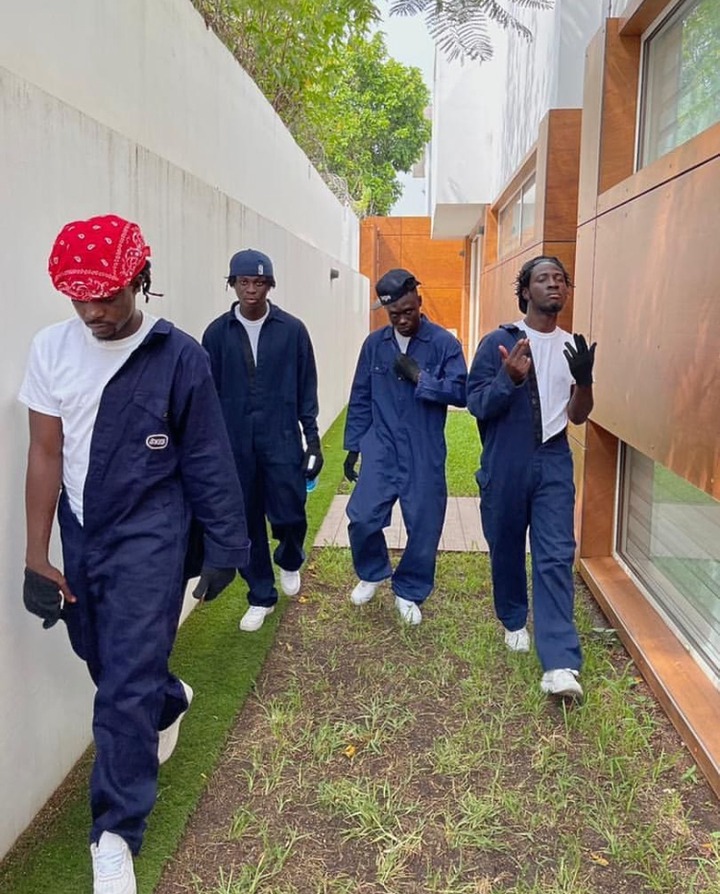 Although the acknowledge the recognition
accorded them by the scheme, Kumerica
Asakaa boys ask the 3Music Awards scheme to
take their works and names out off any of the
nominations because they felt unhappy and
disrespected by the scheme.
In a statement signed by their public relations
officer, the group claimed that some of the
categories under which they were nominated
were insulting to their contributions to the
industry. They also stated that their movement
was bigger than some of the categories under
which they were nominated, the Kumerica Asakaa boys stated.
Their decision is sparking a hole conversation on
social media now, let's also know what you think
about the decision of the group if it was in the
right direction or not
See Screenshots of the statement below.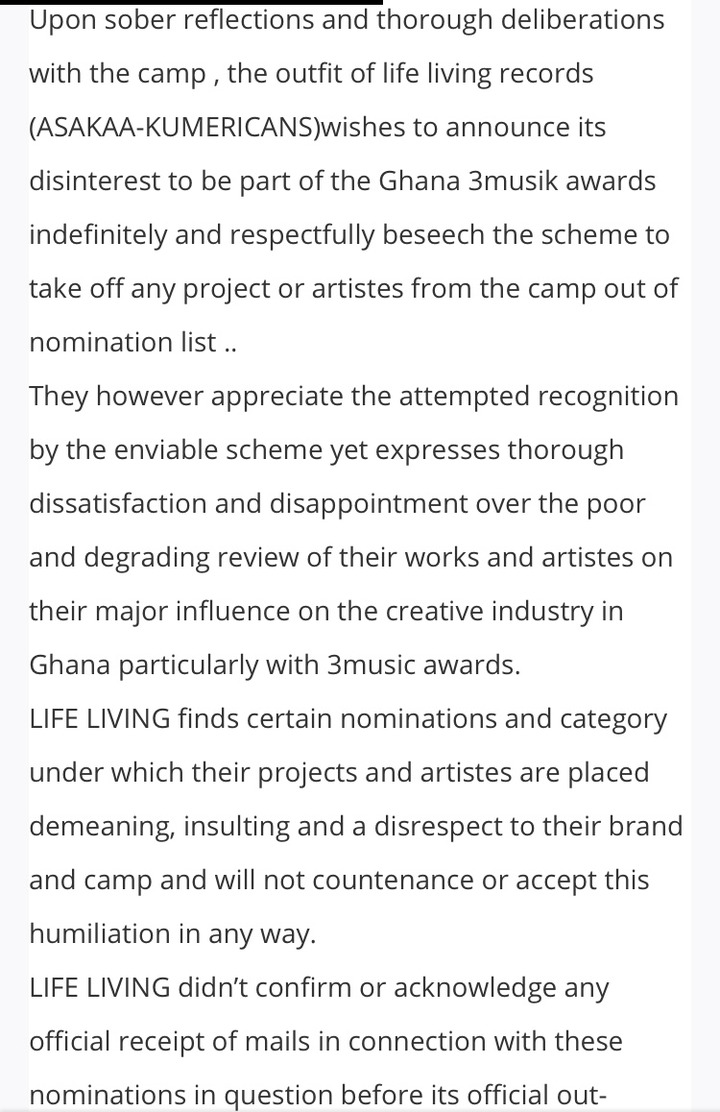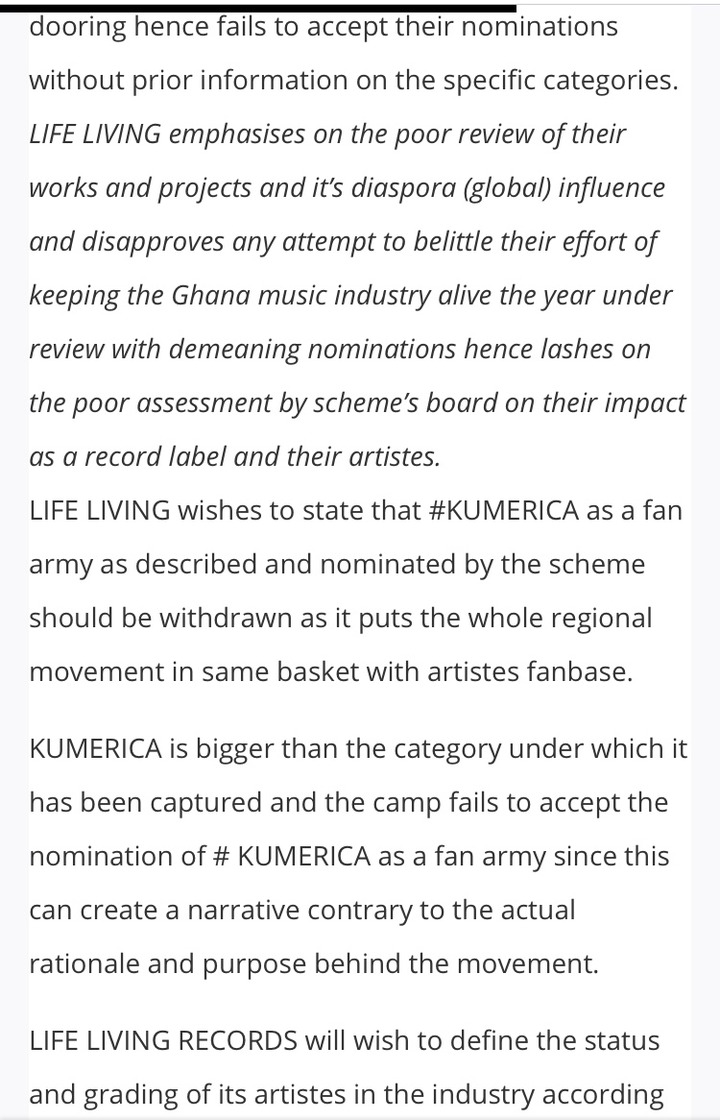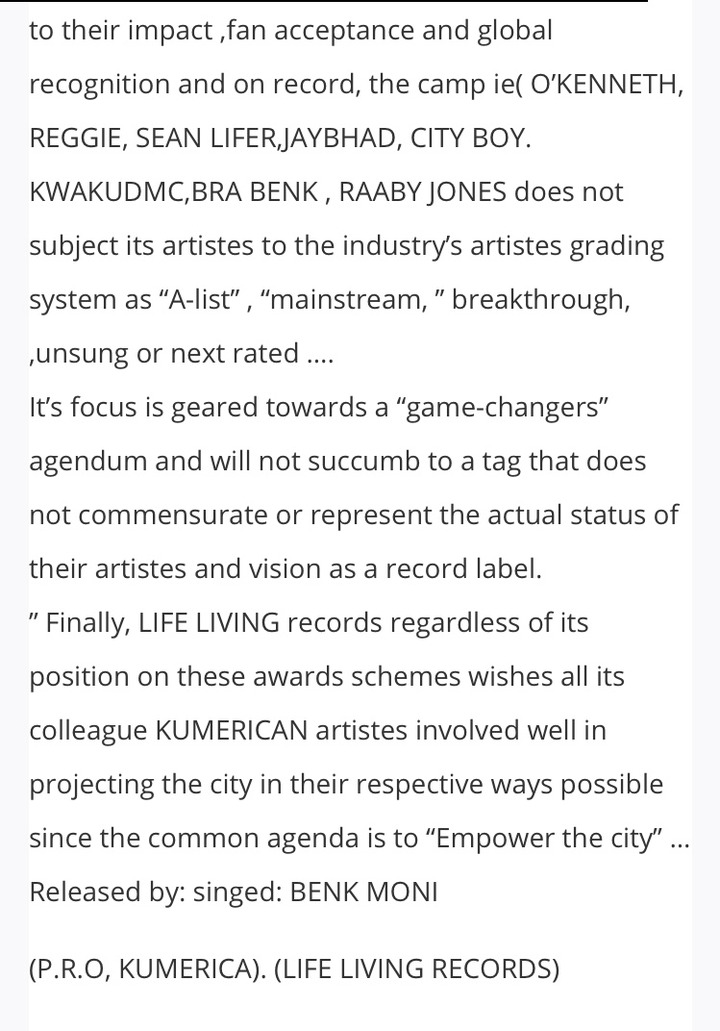 Content created and supplied by: Nanatrigger (via Opera News )