Thanks for clicking on this article. Before scrolling down , please kindly tap on the FOLLOW Button at the top right corner for more information or update.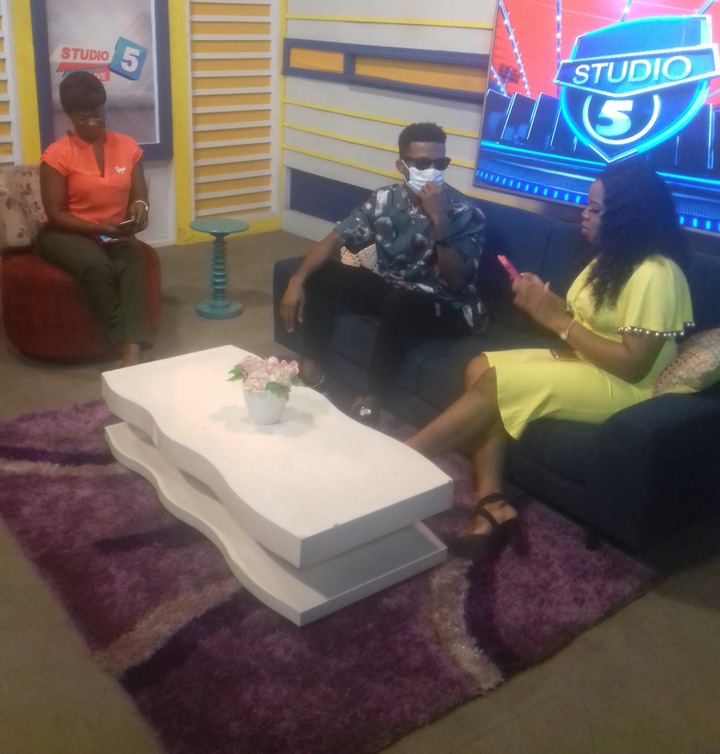 Kofi Kinaata storms at kanda GBC to promote his football team 'Team Move'. It was with a lot of fun as we were enjoying gtv sport+ unexpectedly we were introduced to a special guest kofi Kinaata.
Although is not an entertainment show so what was he doing there but he was there to promote his football team Team Move.
In his conversation with the host he said he have the passion for football so when he was young he use to play football and he was a centre back too.
Due to something he worked up one day and decided not to go back to training again so he stop the football passion but that was not the end of his life so he switch to another blessed passion and it was music so from then he has been into music.
Due to the love he have for football he decid to form a football team and is team move and his aim for the team is to be part of the premier team.
To the end of the conversation he was question that both music and football what was his passion and he state that is music because that is what he is doing so his fun should expect more music from him this year, still team move.
#Team Move
Please LIKE, FOLLOW, COMMENT AND SHARE
Content created and supplied by: Kk_Bos (via Opera News )