We can all admit to the fact that we are living in a world full of good and bad conditions. Sometimes it takes the grace of God to hold us in position. Many are the plans and afflictions of the enemies, but since enemies are not God, there is still hope for those who trust and believe in the Lord of Host, The Creator of The Universe.
I encountered a very sad and touching trending video on social media platforms, specifically, on "2MUCH_GH YOUTUBE Channel" this morning and it has really changed my mood today. In the video, a young and beautiful lady was beaten by Her Ex-Boyfriend for visiting him. The media personnel for "2MUCH_GH" tried to talk to her to investigate the case but due to mental disorder on behalf of the beautiful lady, she was not able to explain what has happened to her to the media personnel for "2MUCH_GH" YouTube channel. For God is so good, a lady stepped in and explained the whole story.
According to the eyewitness in the video, the young and beautiful lady did something bad to her Ex-Boyfriend and as a result, the boy did something to her spiritually resulting in her madness. Because of this, whenever she tries to go to where the boy and his friends are, they try their best to keep her away from them. They do so by beating her but she will go back to them no matter how they will maltreat her on daily basis.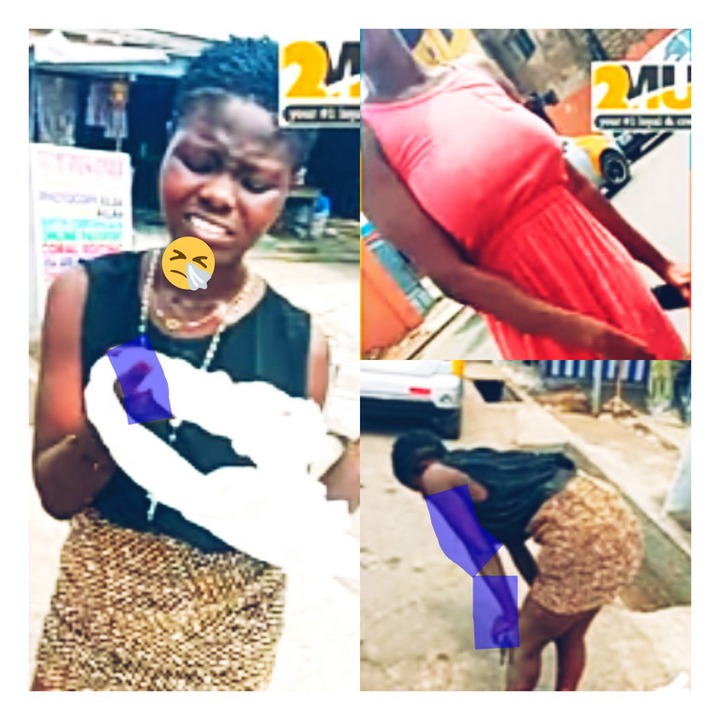 The lady who explained the situation said, the mad lady always goes to her ex-boyfriend's residence and always they beats her for coming there.
May God help us all and save our dear sisters from the hands of bad people.
Kindly share your thoughts with us on this.
The link to the video on YouTube is https://youtu.be/kMRsEXMC-EA.
Thank you for your time.
Content created and supplied by: GH_News99 (via Opera News )