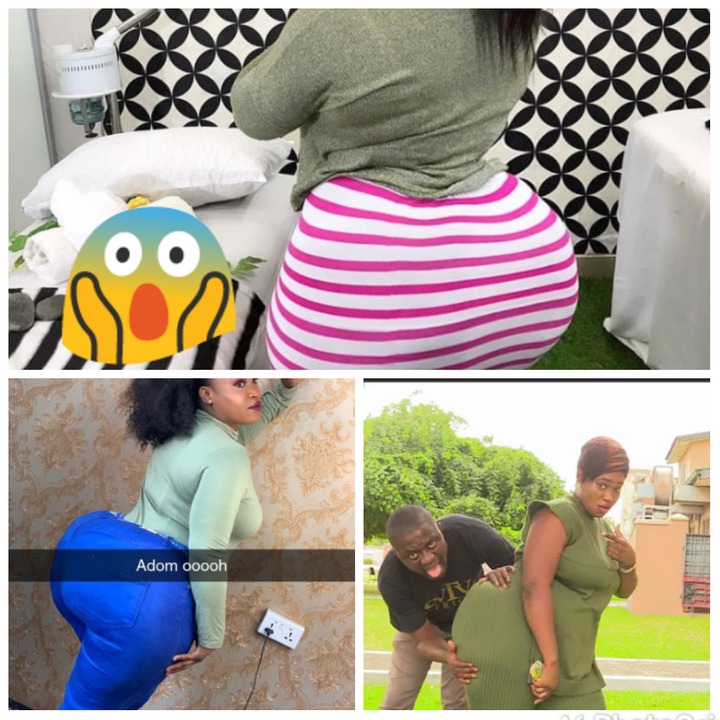 Good day once again to our followers out there we are very grateful to have you as our Followers, and please if today is your first time viewing our article, kindly do us a favour by clicking the +Follow button that get access to all our newly published articles.
Heavy curvy woman reveals why she feels embarrassed when she goes out. 
Queen Kek shared this nice story on SVTV just now, she started the story by narrating her previous encounter with her big backside and what she has passed through way back in school.
Kekeli said that "Sometimes in school that is SHS, the teachers punish me because I don't accept their proposals. They try to maltreat me so that I can accept their proposals but I always reject them. Even sometimes I don't feel comfortable going to class because both the students and the teachers proposes to me daily, I wake up from my sleep everyday to think about how many guys are going to propose to me daily.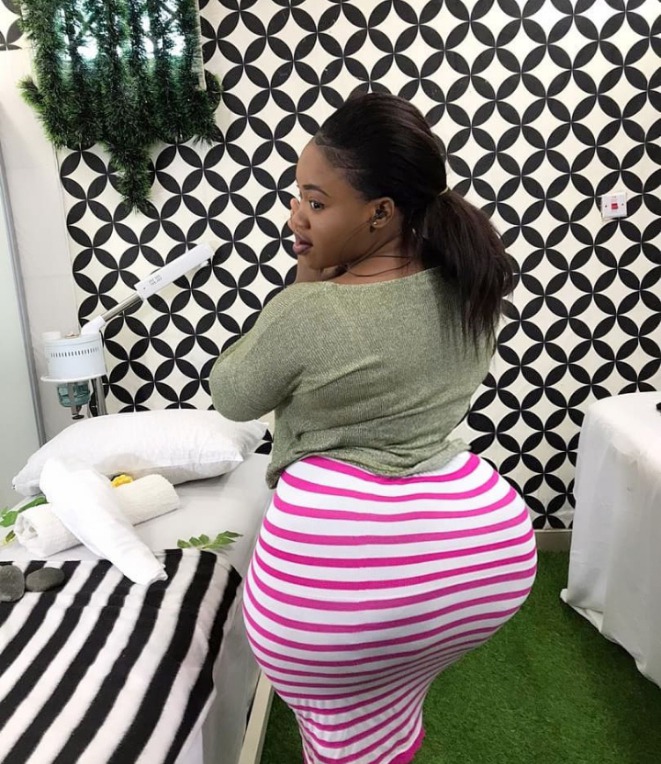 This continued to the extend that even my own female colleagues start disturbing me on how I got all that big backside. They tend to press and squeeze my butt when ever we are in the bath house. 
Not talking of this, every man I set an eye on proposes to me, I mostly cause traffic on the internet whenever I post a photo of me. Oneday, a young guy nearly died at the Jim because of my backside. He was choked by a metal he raised and the metal fell on him because he was staring my heavy backside.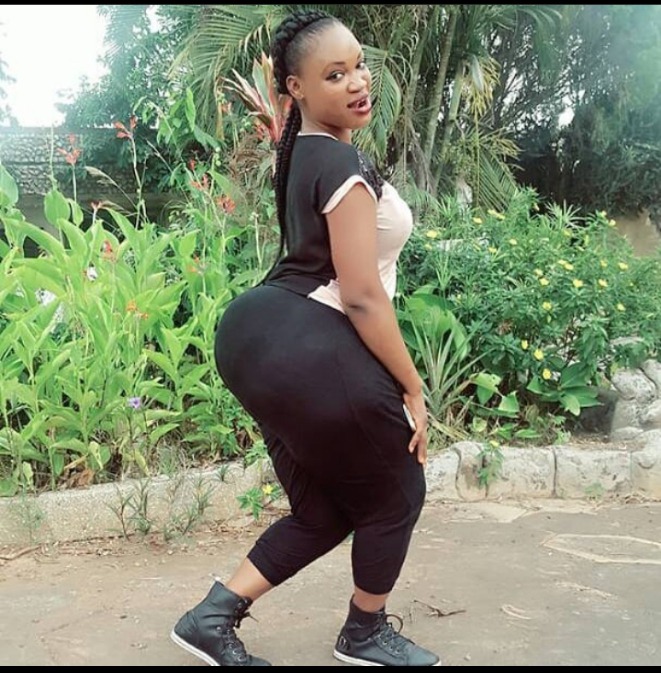 Again a doctor signed a death policy without him being aware, why? because he was not concentrating on the policy, but rather he was focusing on my heavy backside. Currently I have increased and I feel ashamed to go out because every man want me.
After viewing her backside, I am confused, what's making Ghanaian men crave for heavy backside like that?
Thanks for reading our article, we will be very glad when you follow us to get access to more trending news and stories in Ghana. And your comments are warmly welcomed. Kindly drop your idea about this in the comments section.
Thanks for reading our article. Please do us a favor by clicking on the +Follow button in order to get access to all our newly published articles.
Like
Share
Follow
Comment
Content created and supplied by: Davidographix (via Opera News )