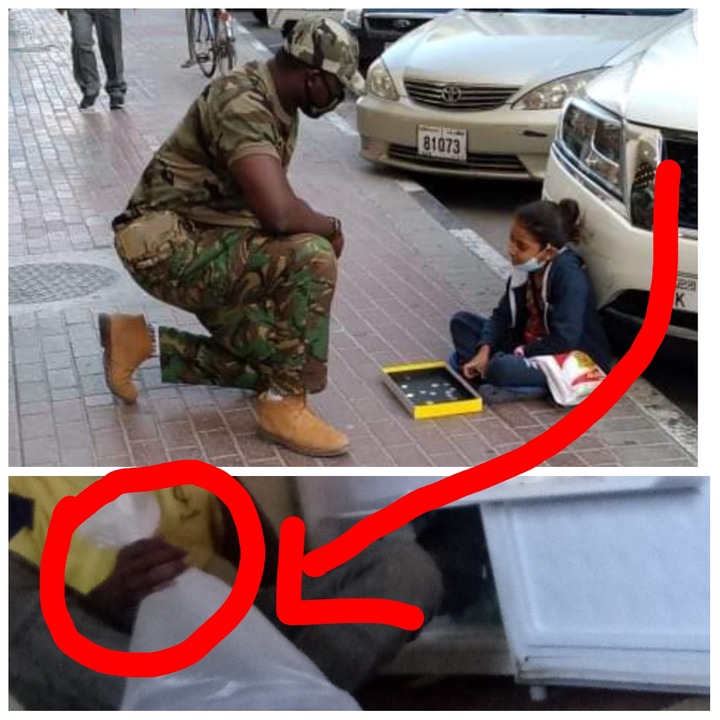 A Ghanaian Soldier by name Stone Perry has shared his experience he got while on Peace keeping outside the country. According to him, while walking on the streets, she saw a little girl begging for alms beside his car.
According to him, something dawned on him to kneel down before the girl. And immediately he knelt down he felt a sense of submission and humility. He felt moving from higher horses to a humble man.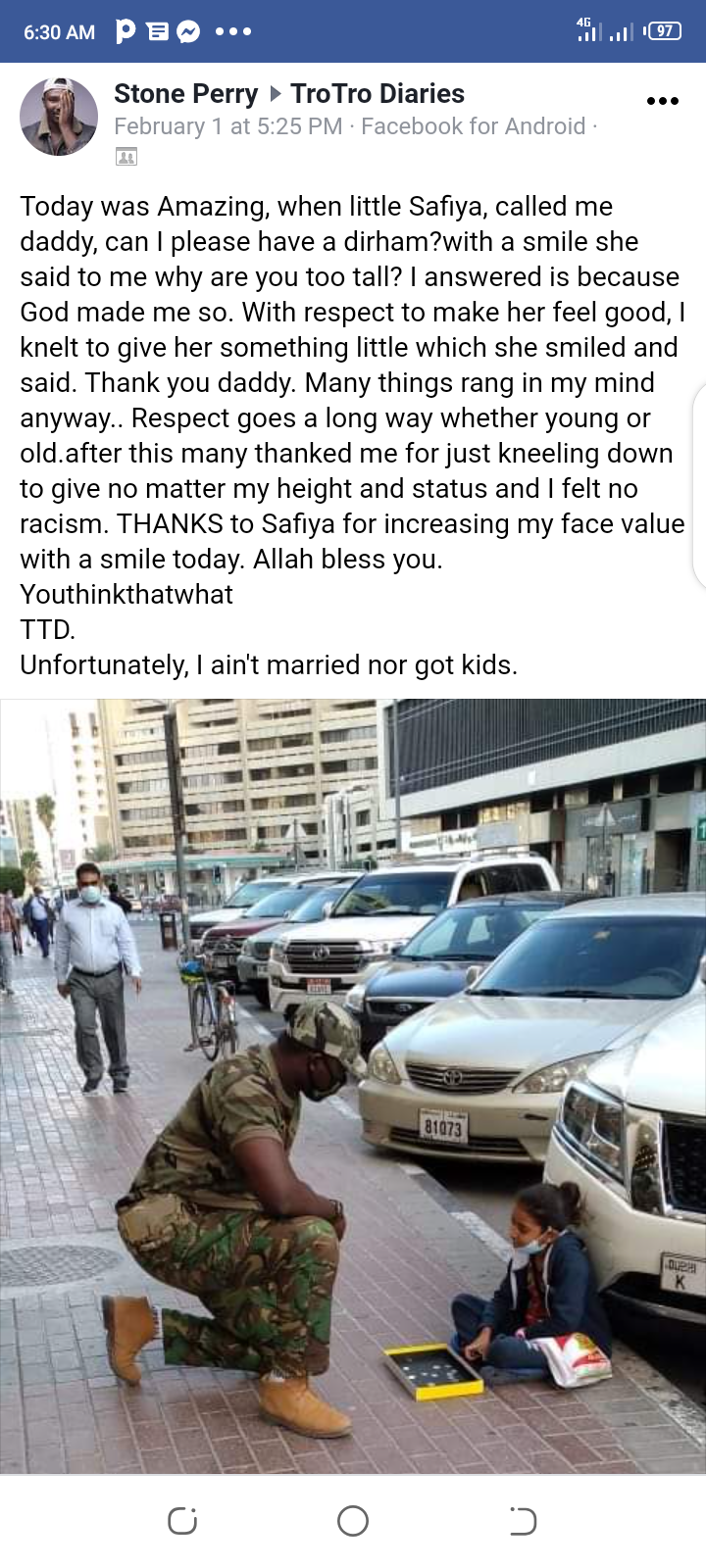 And immediately he dropped his alms in the bowl, the little girl held his hand and said" God bless you Daddy". That moved him into tears as he walked away because he don't have a wife or child to be called daddy
He advised all and sundry to be humble for the poor and the needy. There are many who are not previleged to be rich as you. One thing you should remember is that, they are all human beings that deserves respect and equal recognition. He advised on social media. Such a touching story.
Content created and supplied by: True_News (via Opera News )