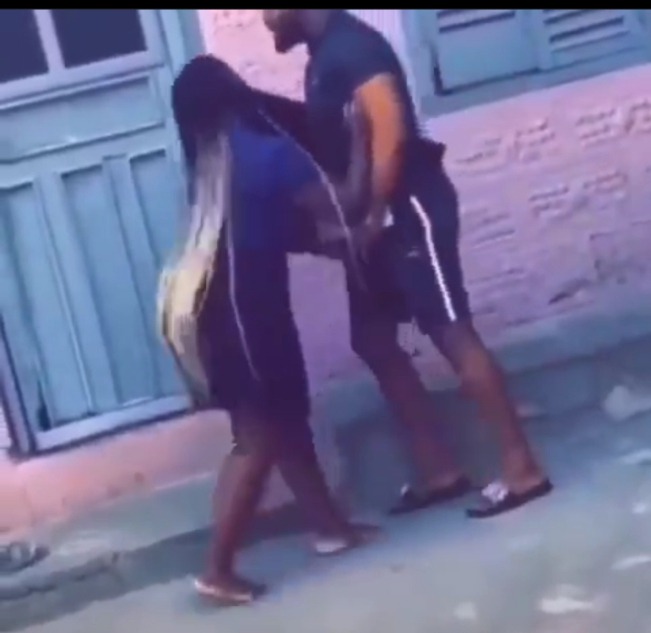 Man angrily goes for TV & decoder he bought for lover (video).
Video of a man who was seen carrying a flat screen tv and a decoder out of a compound house with a young lady begging the young man to return the items he took from her .
According to source the girl is dating this young man and they are both in a serious relationship.
In the video the lady was seen pleading with the man not to take the flat screen and recorder away.This young man was also seen in the video with the television in his armpits and was not ready to listen to the supposed girl friend.
The young woman who was trying to get to the young man to temper justice with mercy was not given the chance to even voice out her part of the story.
According to the video the lady was seen barefooted as she chased the young man and begged him not to take away the items but the young man had already made up his mind.
No one knows the reason why the young man came for the items but it shows clearing that is either the lady cheated on him or she owns the young man and he came with anger to take what might either belongs to him or to seize the items to pay the debt the lady owns him .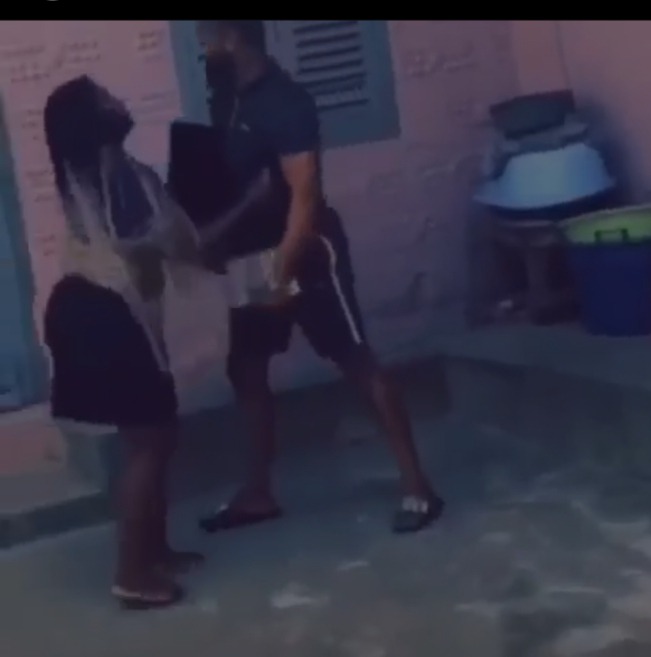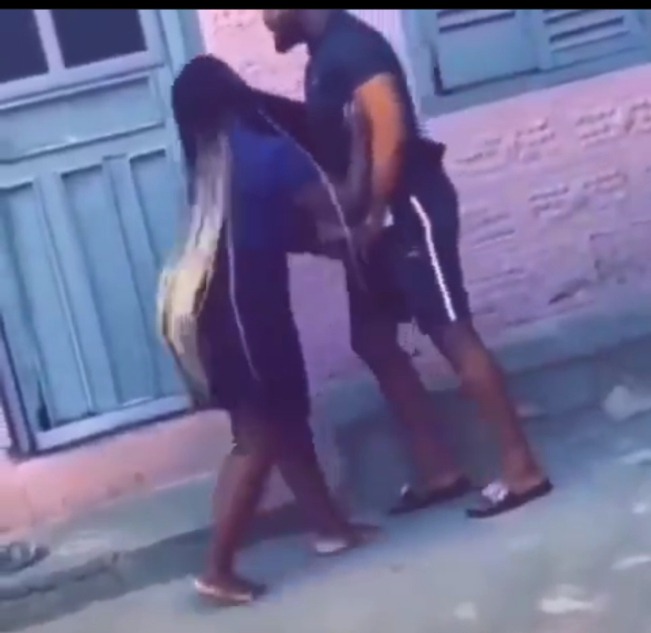 Click to watch the video
https://www.instagram.com/p/CLE_GbXJ6PI/?igshid=1cvdwc0czg9sc
Content created and supplied by: MosesNews (via Opera News )