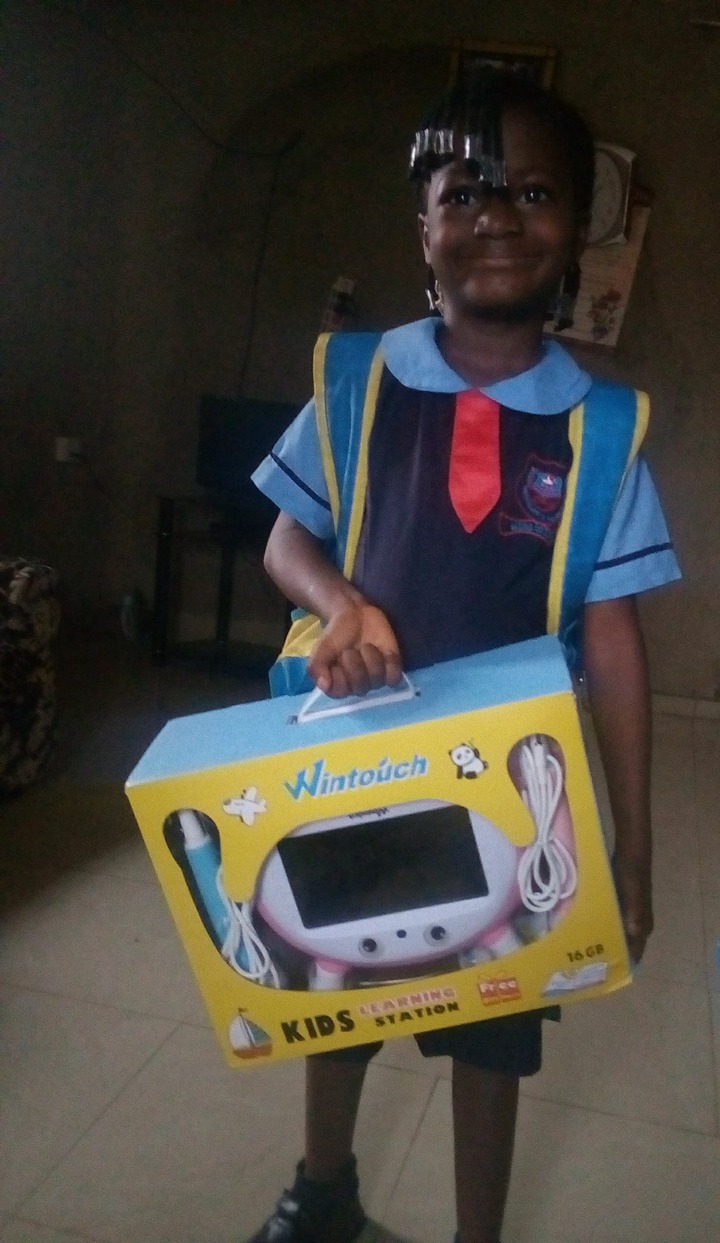 A current research on human longevity showed that men tend to live more carefully, responsibly and longer when they give birth to daughters, as their psychological prowess is turned up the more (in comparison to having boys) to carry the onus of providing a better life for them to the best and even beyond their ability.
But sometimes life deals them some unpleasant hands which puts them in situations of economic scarcity.
A Nigerian dad was left in unbelief when his daughter, a primary school kid left him a letter on her birthday asking for a present he had promised some six years ago (it's true women never forget).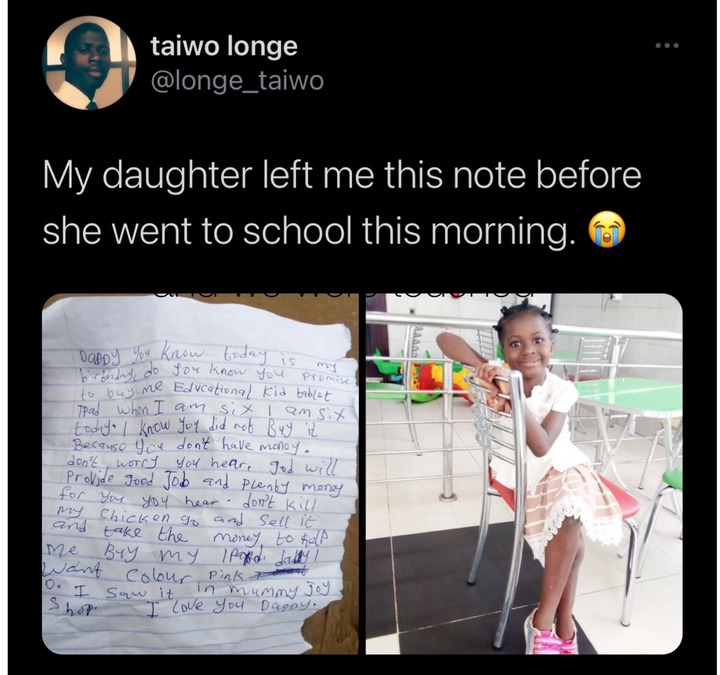 But after posting the letter from his daughter, Shop Nigeria Mall came to his rescue and gave out a free kids tab as her birthday gift.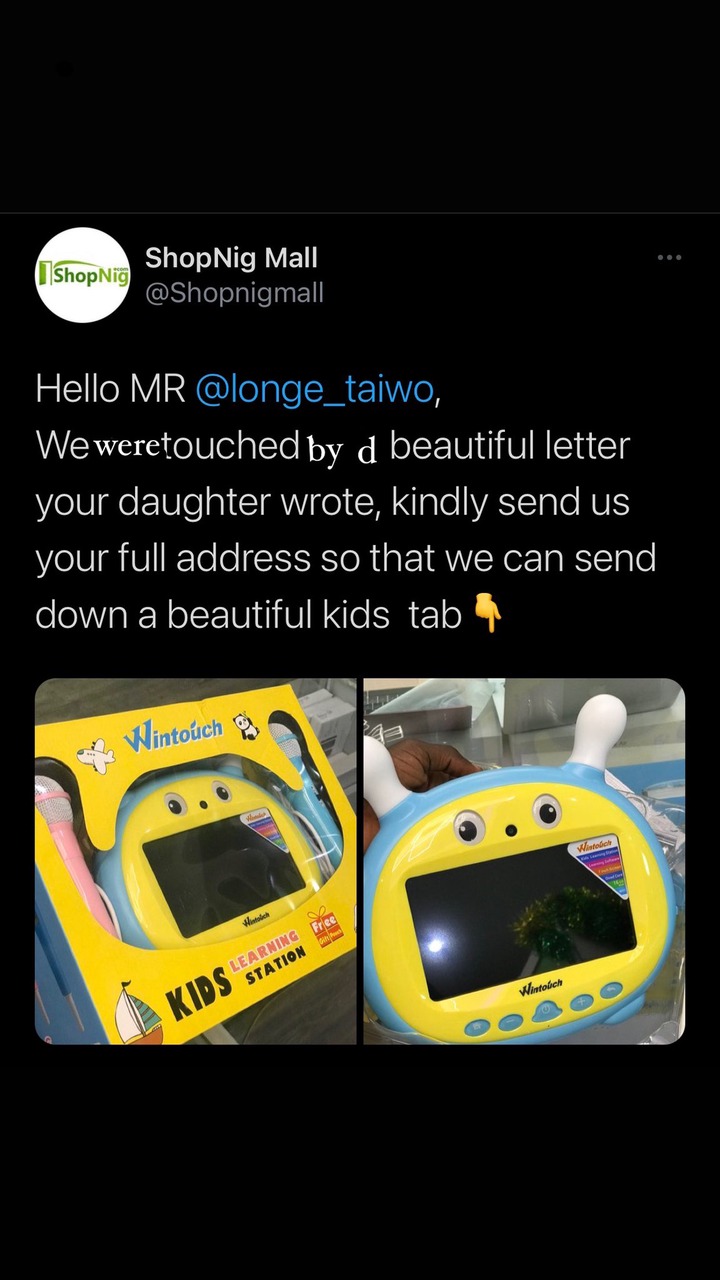 The happy dad in appreciation posted this great philanthropical gesture on social media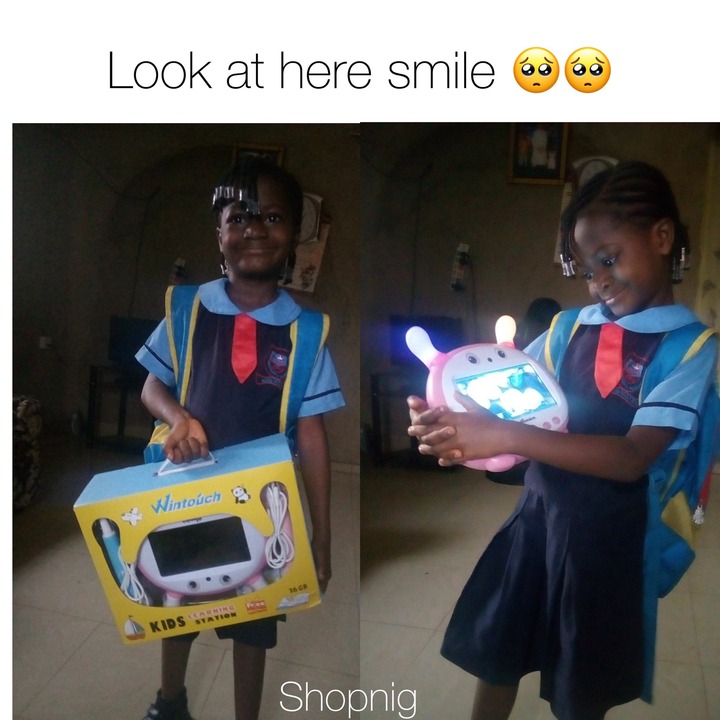 Though some may say this is only an advertising gimmick or a PR stunt done by Shop Nigeria Mall, I strongly believe this crumbling, heartless and wicked world needs some of these acts to show humanity still got it. Thanks for reading.
Comments, shares and likes are welcomed.
Content created and supplied by: AUSTYBERG (via Opera News )