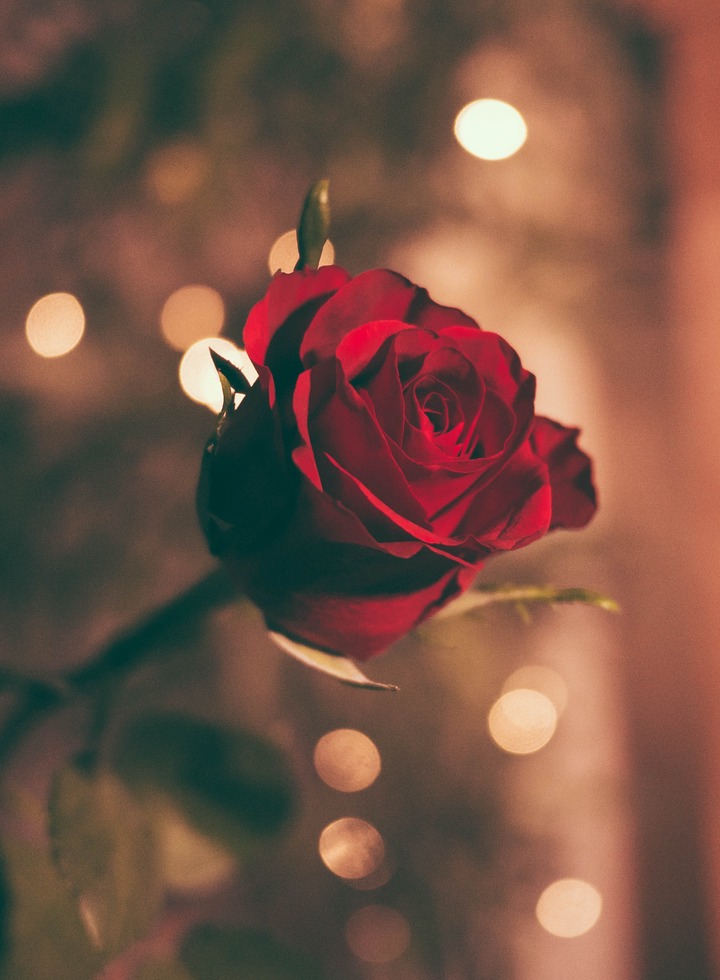 For most of us, love life started in senior high school and our motivation for getting into a relationship at that young age was the almighty peer pressure. Those days were fun and it brings back fond memories.
Love relationships in Senior High Schools was just like dancing without music. We didn't really have any reason to get ourselves into relationships then. Today, I sometimes ask myself why I did certain things back then. I really had no reason doing some of the things I did but I did them anyway. I've grown to realize that most of the things students did came out of attraction and not really love.
In this post I will outline some of the funniest things I witnessed in my senior high school days.
Writing letters with figurative speech
In the absence of mobile phones back then, our only means of communication was writing letters. Figurative speech was the order of the day. Failure to use them in your love letters means you're a bad writer.
Expressions like 'you are the apple of my eye', 'I love you like harmattan pawpaw', 'you are the sugar in my tea', 'if loving you is wrong then I'll never be right' you're my lost rib and you're my guardian angel are just a few. Sometimes 'boys boys' had to join forces to assist a friend who has found love in spewing some persuasive words onto the popular writing pad. After writing letters have to be scrutinized to eliminate any romantic errors before it is sent to the potential love mate. Things we do for love, hmmm.
Dressing and grooming to impress
If you are a boy or girl dating on campus and you fail to dress accordingly, you are at a high risk of loosing your girl or boyfriend. I can vividly recall that a friend of mine was dumped by his girlfriend because he wore 'Chale wate' (flip flops) to school. Yes, just like that, the least 'mistake' and bang! you are gone. Dressing anyhow was seen as a disgrace to your lover.
We were always very careful to dress to impress our lovers. If there's a new brand of sneakers in town you'll have to get one at all cost otherwise, hmm. There were always 'professional gossipers' on hand to reports to your lover about what you wear on a particular day. These reports were very vital to the sustainability of the relationship.
Doing 'Susu' (saving money) for inter-schools competition
Here comes the economic aspect of senior high school love. Inter-schools sports competitions was our world cup and you can't afford to miss it. It was the only time you had little bit of freedom to hold hands with your partner and take a stroll around the Accra Sports Stadium without a teacher or senior monitoring you. This was also the only time to show off your girl or boyfriend to other students. I don't know if there was a rule book that compelled students to do certain things but boys would always buy Yoghurt and meat pie for their girls during such competitions. After the games, the boy is also expected to see his girl off lady with some money if the girl is coming from a different school. At that young age boys unconsciously learnt how to spend on girls and girls also learnt how be pampered. The only way boys could meet these economic demands of high school relationship was Susu. If you don't do Susu, my guy forget it.
Gifts of short bread, drinks, singlet and boxers.
On special occasions such as vacation days, lovers usually exchange gifts to mark the last day of school. The usual gift was short bread and drinks on the part of the boys. For the girls it was singlet and boxers and a final love letter full of grammatical expressions and romantic 'trash.'
It was all fun in those days. The sad thing though is I'm yet to see any of the high school couples get married. Most of us are now adults in our 30s and I must say high school was a point in our lives that would always be remembered.
Content created and supplied by: Kumordjie (via Opera News )