Reggie Rockstone, the famous hiplife musician in Ghana who is known to be an old boy of the Achimota school , shows his disappointment towards the school, for rejecting students with dreadlocks who gained admission to the school.
He and his wife Zilla Limann, both alumni of the Achimota School felt disheartened by the decision of the school rejecting Rasta. Reggie Rockstone added that the institution should not call him for anything and that anything that involves motown is on pause. The wife also stated that "motown is now no-town". He showed how seriously emotional he felt since he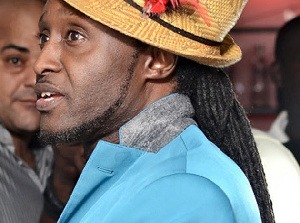 an alumni of the school has dreadlocks." I like to go where I am welcome" he said.
Meanwhile, others such as Dr Richard Amoako Baah a Political Scientist believes it would be right if the Rastafarian students comply with the directive of the directive of the school and cut their dreadlocks, if they want an education in the school
Content created and supplied by: chesssbenn (via Opera News )