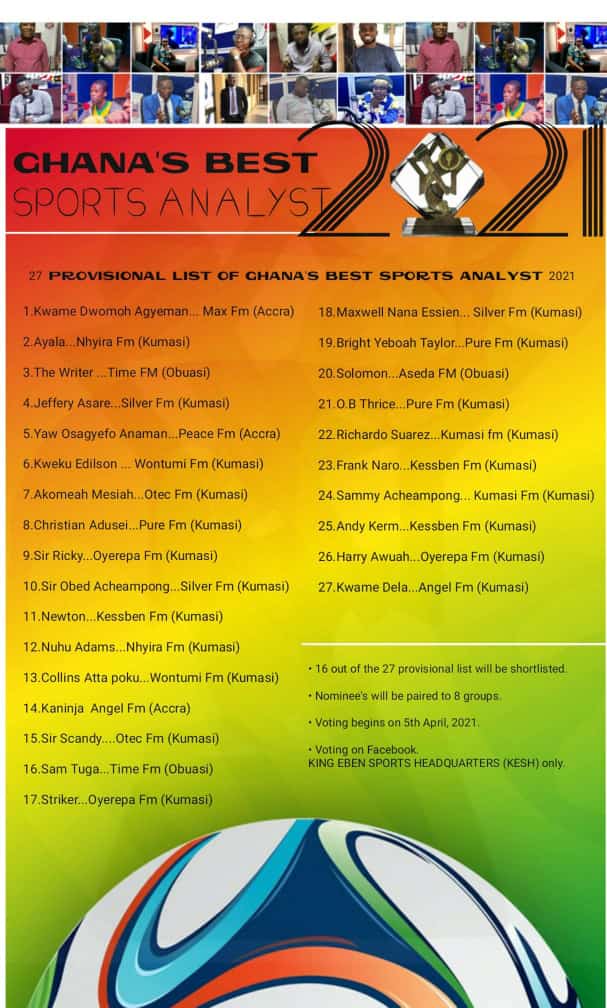 The fittest must survive in this world of competition. Sports journalism recently has become one of the noble, respected and lucrative career profession most Ghanaian youth's envy to be involved. The blockbuster media transfers in the local radio and TV stations, couple with huge salaries attest to the fact why Up and coming sports journo are working tirelessly to be at the top there, although it doesn't come on a silver plata, but with hardworks, dedications, perseverance even to the peril of their soul's.
Ghanaians are blessed with finest sports presenters like King Eben(Wontumi radio/TV), Summer (Angel FM), Sports President (Assh FM), Felix-Quality(Angel), Tony Muntana(Kesben), Bazooka (Virgin City Radio), Andy casilas(Pure FM) E.t.c. Who take the batton stick after the local or foreign news presentations?. It's another big question most people raise if you still want to keep your viewers or listeners glued to the dial.
Listeners will need a comprehensive, detailed analysis with facts, figures and history.
Here we present to you the 27 Provisional List of Ghana's Best Sports Analyst. List will be shortlisted to 16. Nominees will then be paired to 8 groups and voting will begin on 5th April 2021 via Facebook. Atta Poku formerly of Kesben currently at Wontumi won the last edition of the accolade. Who is next to be crowned the king of analysis?. Time will tell.
Take a look on the list below and let's cast our votes before your best analyst fall out the race.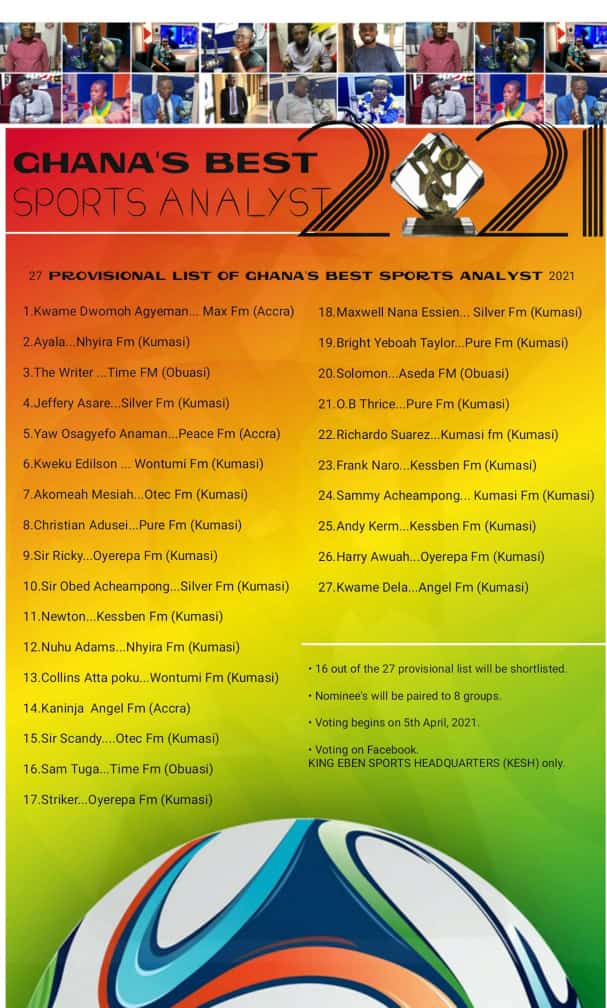 Content created and supplied by: Bzknews (via Opera News )