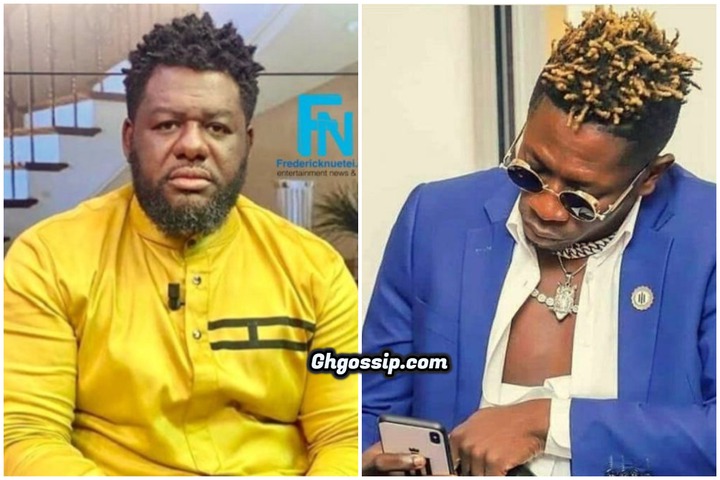 "I hate it if I see ShattaWale insulting people on social media just because of small issues and comments", Bulldog discloses his feels about ShattaWale.
Shatta Wale's own manager, Bulldog Discloses that he feels very bad and sad when he sees Shatta Wale's behaviour towards people or his own friends on social media just because of some small issues.
Shatta Wale's behaviour is just getting out of hand is this country. He is always ready to quarrel and fight with anyone who mentioned his name and he doesn't care if what the person is saying is good or bad, all his ready for is to quarrel.
Sometimes his actions are just annoying because something you will take to be nothing will be an important factor to him and he can go be far about that issue or statement.
It is very sad that, yesterday his own manager talks about it on United Television Ghana UTV in an interview as he discloses how he feels when Shatta Wale is doing things like that toward his own colleges in the industry.
Content created and supplied by: Article_Engineer (via Opera News )