- A married woman has been seen in a video crying for being jilted ber her lover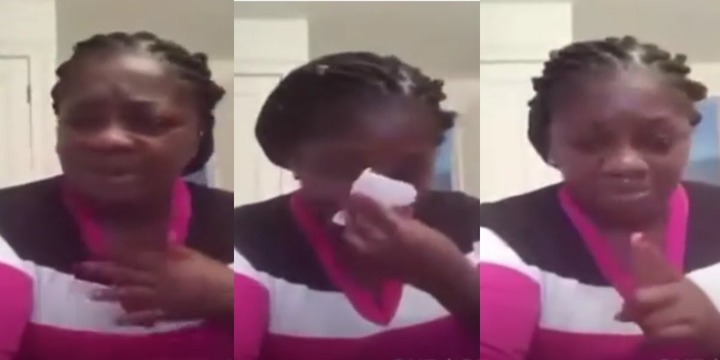 - The woman indicated that she was heartbroken and wanted the man back in her arms
- To make her case, she even indicated that she loved her boyfriend more than her own kids
Our manifesto: This is what YEN.com.gh believes in
A married woman who mentioned her only as Grace, has been spotted in a video crying uncontrollably for losing her sugar boy, one Nicholas, to another woman, Ophelia.
In the video sighted by YEN.com.gh on Instagram, Grace is seen saying that she loves Nicholas so much and would not understand why he would like to end their relationship.
The woman indicated in the self-recorded video that she had not had any sleep and had been crying the whole night ever since Nicholas informed her of a breakup.
READ ALSO: Dr Cryme opens up about the night he would never forget (video)
Grace indicated that she loved Nicholas so dearly that even the love she had for her own children could not be compared to how she felt about him.
She added that Nicholas's relationship with Ophelia was going to end in tears and begged Nicholas to come back to her since he had made her fall madly in love with him.
Grace went on to add that Nicholas had broken up with her for almost a year and she managed to get over the whole issue then until he popped up again in her life and swept her off her feet again.
She went on to say that she really wanted to talk to someone about what she was going through but was concerned that she would be judged by her friends for cheating on her husband.
While crying and wiping away her tears with a tissue, Grace indicated that many thoughts were running through her head and it made her feel like ending it all.