please before you proceed on reading the article, don't forget to like, share, comment and hit on the follow button for more updates. Thank you for reading this article.


Nina Ricchie Steps Out Flaunting Her Hervey Body In An Exquisite Manner | Modest Photos
Nina Ricchie, a very beautiful Ghanaian songstress who is well known for her nude way of dressing and exposing other private organs on most social media platforms has turn head to shame as what people mostly expected of her was not what she did today.
Today on her Instagram page fans and followers were all waiting patiently for miss Nina since they knew she well definitely post naked photos of herself on social media for them to catch a glans of them.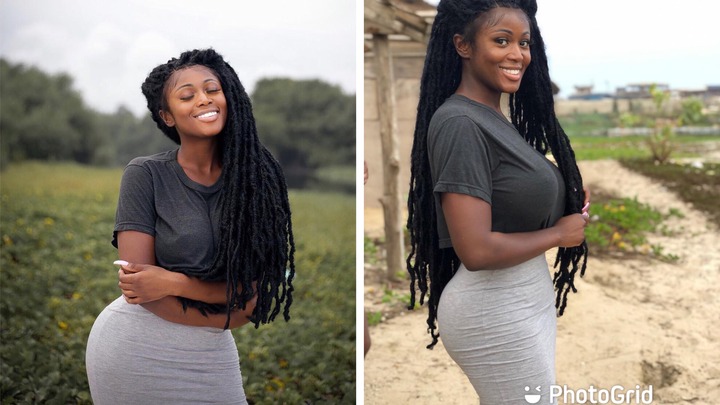 But to their shook Nina stepped out today dressed in a modest way in a black to much her silver skirt thereby leaving nothing exposed for fans to talk about or have a feel as they always been doing..
Enjoy The New Nina Ricchie Below...  
Content created and supplied by: Kwaku_Bako (via Opera News )