A huge war is cooking between Shatta Wale and Stonebwoy which many has not foreseen it yet.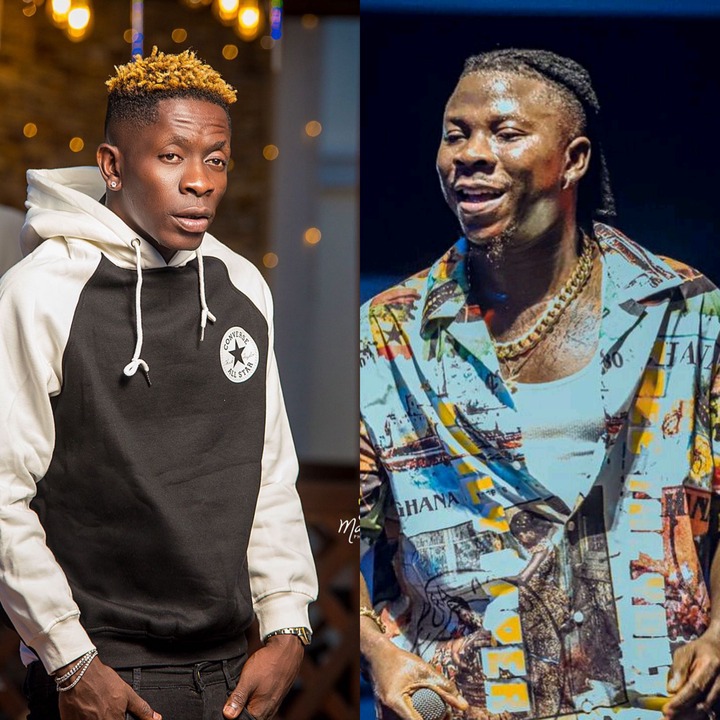 Stonebwoy and Shatta Wale in a very short time are going to spoil their recent friendship and turn into big enemies.
Why will such thing happen? I know many will be asking, well hear it out below.
Stonebwoy's hype girl Ayisha Modi has stepped on the toes of dancehall artiste Shatta Wale and it is currently looking dirty, i mean really dirty.
Ayisha Modi in about two days ago posted on Instagram telling Shatta Wale to speak his certain king to stop sleeping with his cousin and work hard to make money, the post clearly didn't go on well with Shatta Wale and that has made the musician to go on Instagram to insult Ayisha Modi.

How is this even Stonebwoy's problem if Shatta Wale and Ayisha Modi are fighting? well check it out.
The Ghanaian dancehall musician, Shatta Wale didn't only insult Ayisha Modi but added his colleague Stonebwoy and calls him fake and said many things about Stonebwoy which might seem disrespectfully when Stonebwoy get to hear about it.
"Before the 'Asase sound clash', you and your artiste Stonebwoy went to rent cars and did a video faking to the world", Shatta Wale said this in his video made for Ayisha Modi
"As i am relaxed trying to make Fameye, Kweku Flick and many young artiste to get some of the money, your poor artiste Stonebwoy is seriously chasing after money", Shatta Wale added.
Due to the above statement made by Shatta Wale to Stonebwoy, i therefore conclude my opinion that the two are about to be biggest enemies.
Content created and supplied by: Obededom (via Opera News )