Nana yaw Boakye popularly known as MOG music is a Ghanaian contemporary gospel singer, songwriter and a pastor. He won the Male vocalist of the year 2020,
MOG release his first album in 2016 called (new wine). Which earned him African Gospel Music award nominations for album of the year and he also for the discovery of the year. He release a single called (Making it big) featuring sarkodie.
He has collaborated and perform with numerous gospel musicians including Ohemaa mercy, joe mettle, Denzel prempeh, jekalyn carr, Danny Nettey, Nii okai and Ron kenoly. He was awarded the producer of the year at vgmas 2020. A nice handsome young looking man.
His hobby is to sing. He is a married man with three kids. He has been married for eight years. MOG was interview this evening by Zion Felix, and according to him, he really enjoyed in his years of marriage. He continued by saying he was a pastor. He has been in the ministry for about seven years. His collaboration with Ohemaa mercy was very great. She praises Ohemaa mercy. He also said Ohemaa mercy is his elder sister, teaches him a lot and helps him too. He has a song with joe mettle, which is coming out next month.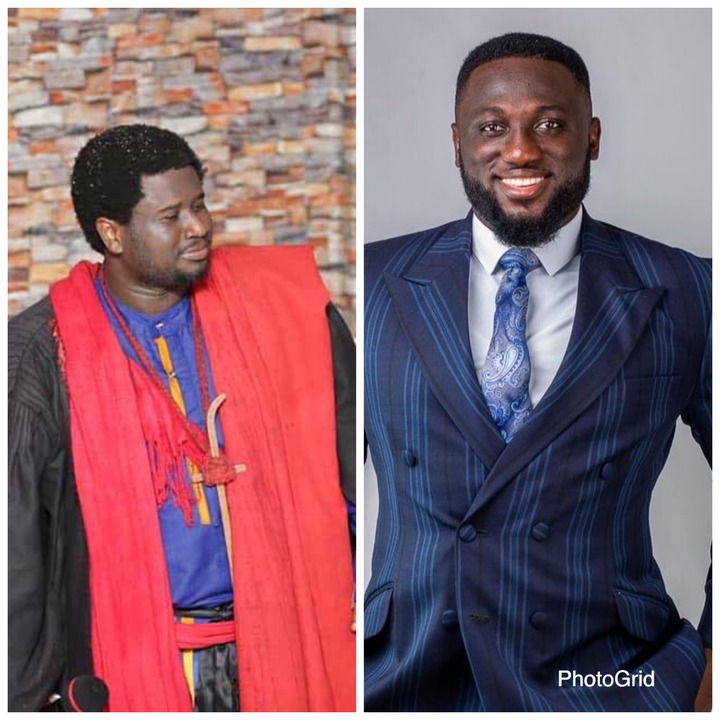 Ajaguraja sound strange it is the actual name for an angel according to Bishop Abed Kwame na Boakye Asiamah. Ajaguraja movement. It's a form of church, located in the eastern region. Also according to bishop their movement deals with spiritual things, there is a lot of music, dance and many incantations during their worship.He is also know as a (chop bar) church.
According to the Gospel musician MOG he believes that what Ajaguraja has seen is what he is delivering to his people. He continued by saying that Christianity is a religion with different Kong's of believes. As they were talking, Zion made mention of a statement said by Ajaguraja. The statement was God has an ex-wife. Instantly MOG the gospel musician burst into laughter by saying he never knew the God has an ex-wife. He laughed for two minutes, saying unless Ajaguraja show him the verse in the Bible that show God has an ex wife. He continued by saying he will rather served God he doesn't exist than later finding out he existed and you didn't worship or serve him.
Content created and supplied by: Natolamide (via Opera News )