Emelia Brobbey is Ghanaian actress, television presenter and also a musician. She won the Best Indigenous Actress of the Year and was nominated for Best Supporting Actress of the Year at the City People Entertainment Awards in 2016. She also won Best Gallywood actress in Ghana.
She was born January 6,1982 at Akim Sweduro where she also schooled at Akim Senior High School.Emelia Brobbey is popular and well known in Ghanian movie acting.Ghanians like her because of her sad moment in movie.Emelia Brobbey always make movie sad and interesting and it goes beyond Ghana and other Countries across the world.
See images above.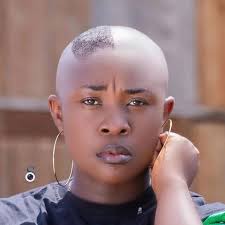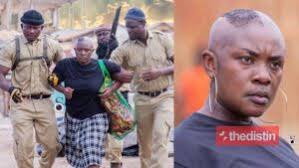 This are images of her movies that Ghanians really loved about because of how she always become sad.Emelia Brobbey is seen in many movies with movie stars in Ghana like Agya koo, Kwaku Manu, Bale Asamoah and more Ghanians movie actors and actresses.
She has also dropped many hit songs which had also gone across the whole and also a hit banger.Emelia Brobbey always show her acting skills in a movie and any place she goes and she is now a musician.Emelia Brobbey has just dropped a song titled "Makoma" Which she features a high life musician in Ghana popular know as Kuami Eugene(Rock Star) which is hit banger for Christmas jam.
Please follow me Entertainment24/7 for more trending news and fresh news.
Content created and supplied by: Entertainmentnews24/7 (via Opera News )