Pastor to rescue 27-year old man who went mad over 'Relationship Breakup'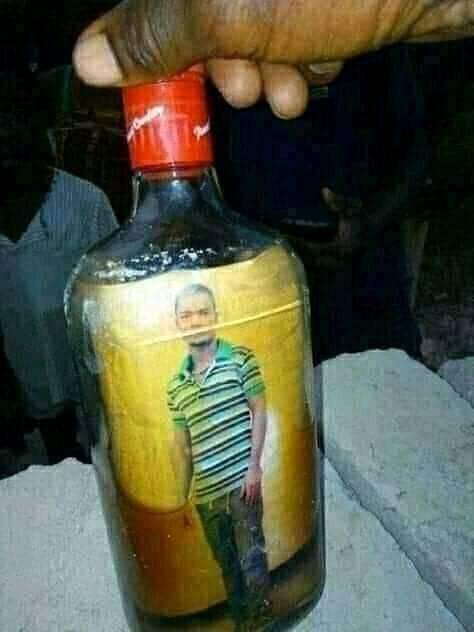 Christopher Awuah has found someone, who will take him from his bondage of madness, after he went mad mysteriously three years ago. Christopher on 2018, got himself into serious troubles with a woman, who pronounced African black soap on his life, that ended him on the streets and eating from gutters. No one knew what he did wrong, until his sister went for all night services on Friday, 1 April 2021. The sister of Christopher, Loretta Awuah, went to a pastor she has heard of, for finance breakthrough, when the story of Christopher came into the scene from the pastor. 
Pastor Antwi who is the presiding pastor of Our Prayers Miracle Centre, was praying for Loretta when his Holy Spirits reveled a session of Christopher's life to him. The pastor made enquiries who the gentleman was, and Lorretta narrated how her brother went from a normal successful young man with a promising future to a mad man walking on the streets of Bibiani. Loretta was home on 22 February 2018, when she heard cries coming to his house, over the madness of Christopher, who was misbehaving mysteriously on the streets. 
Christopher had been with one Mildred who was nowhere to be found, after the young man went mad. Mildred is an ewe clan woman, who gave everything she had to Christopher to start a life with. They had been together for over five years, and were forced to separate in 2018. Christopher met her at school, and the Two was compatible with their life, so they begun a life together with the hopes of getting married. Christopher on several occasions, reported to his only sister that, Mildred was forcing him to do a covenant with her. 
He objected to it several times until Mildred found him with another woman, on their rented two bedroom house. Christopher might have developed another kind of things for that woman, and Mildred could not just allow it to go. She did something's out of desperation and hurt to Christopher, and the end results was for him to go mad. Christopher went mad in 2018, and Loretta had done all she could to revive her brother, but no medical hospital built by man, was able to give prescription to cure the mental instability of Christopher. 
Loretta has been having chaos at her business with many people, and she thought it was spiritual, and went in seeking for help for her business. It was there, Pastor Antwi revealed a revelation he saw whiles attending to Loretta, and faithfully for the young woman, all that the pastor said was through. The pastor instructed them to visit the back of their family house, near a palm tree, where a bottle of substance has been buried with Christopher's picture in it. 
Loretta who received the revelation on Friday all night services, got three people to do the digging around the palm tree as instructed by the pastor, and they were able to find the exact bottle the pastor described about. Christopher's picture has been buried in a substance with, and from the Pastor's indications, it was all the work of Mildred. She couldn't take the hurt Christopher gave her on the day she caught him with the other woman, and that forced her to give him madness. Mildred's anger was, if she can't have Christopher, then no one born of a woman can have him except the streets and gutters. And that brought the madness onto him. The pastor has given them a healing process, and will be completed on Wednesday 7 April 2021. They are hopeful Christopher will regain his senses back after that.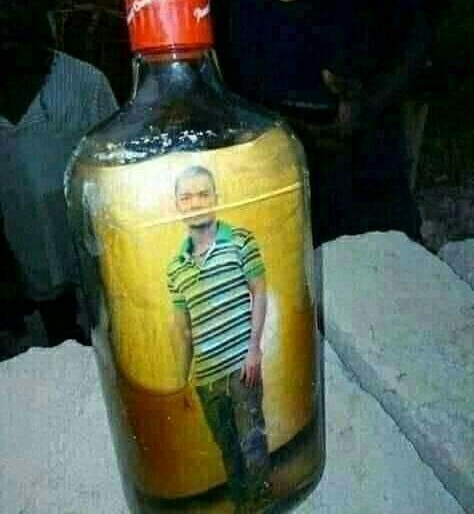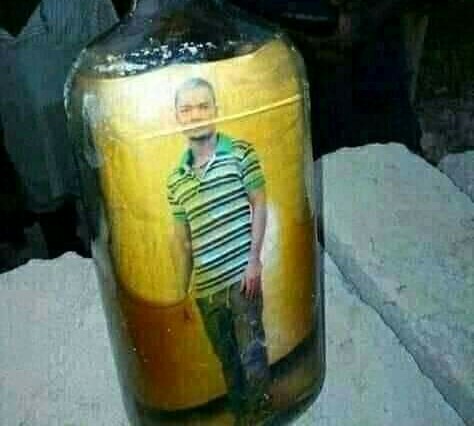 Content created and supplied by: RockyJDJones (via Opera News )