Following the recent celebration of Valentine that has just ended few hours Ago, we all know that the feast comprises of love and Happiness among couples in Marriages, and Young youths in Relationships. It is also a period when people exchange gifts with their respective spouse, as it goes a long way to spice up unions and genuine love among People.
Also Valentine as we all know is a time when different persons and family friends show each other love. They also share presents of different grades across to their colleagues at offices and workplace.
A young man has gotten the reactions of many internet users, over the photos he shared on his twitter handle, where he posted the two different gift he received from two Ladies, his current girlfriend and his Ex-girlfriend.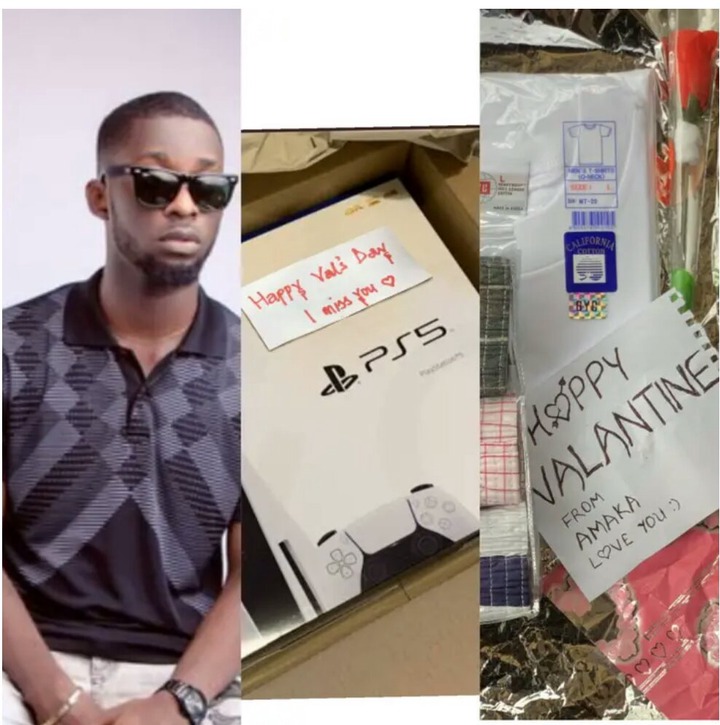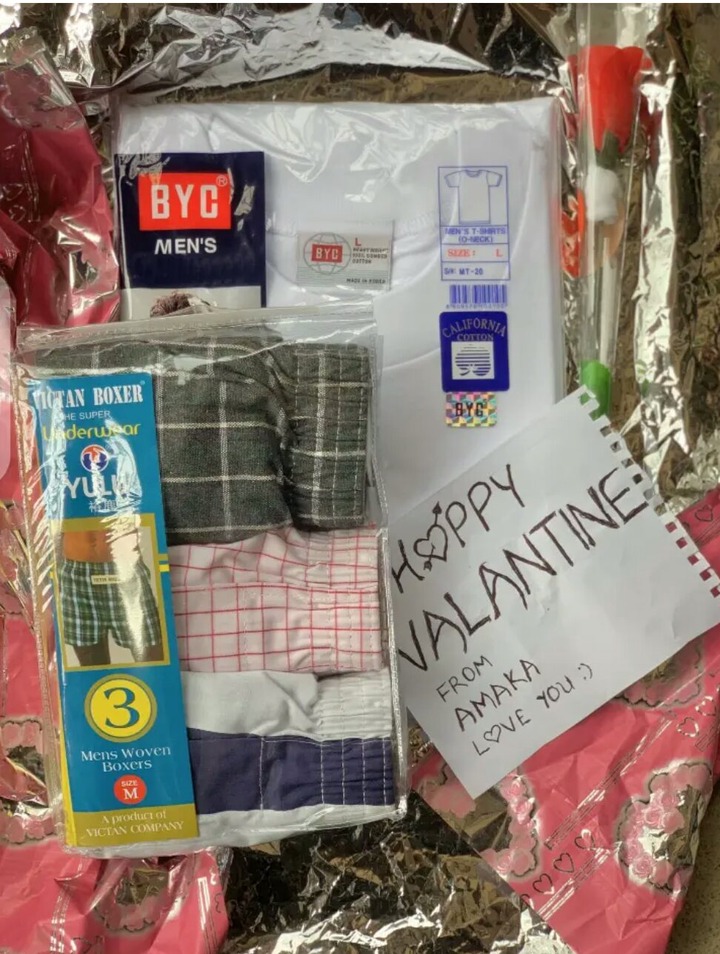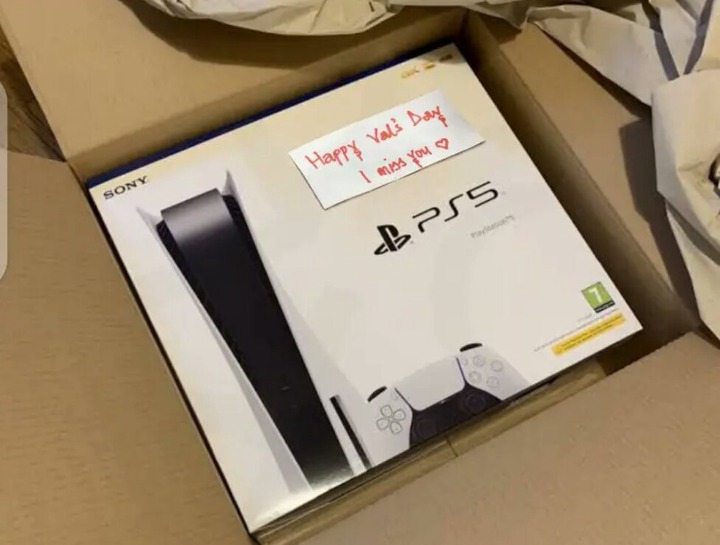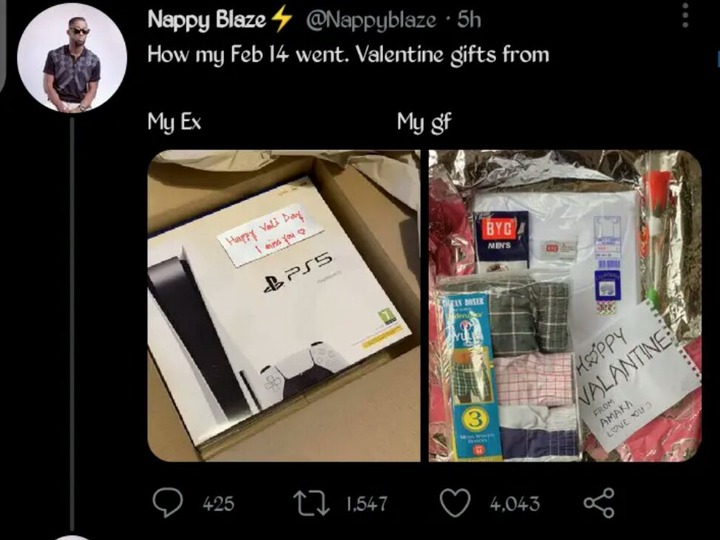 According to the information gathered by the post he shared online, it can be seen where he stated that his girlfriend bought him some pairs of Boxers and singlet. While his Ex-girlfriend bought him a new Play Station 5 as a gift to him.
In Reacting to this, a lot of internet users took to the Post to advise him to marry one of the Ladies, as shown below (Read through to get the full gist):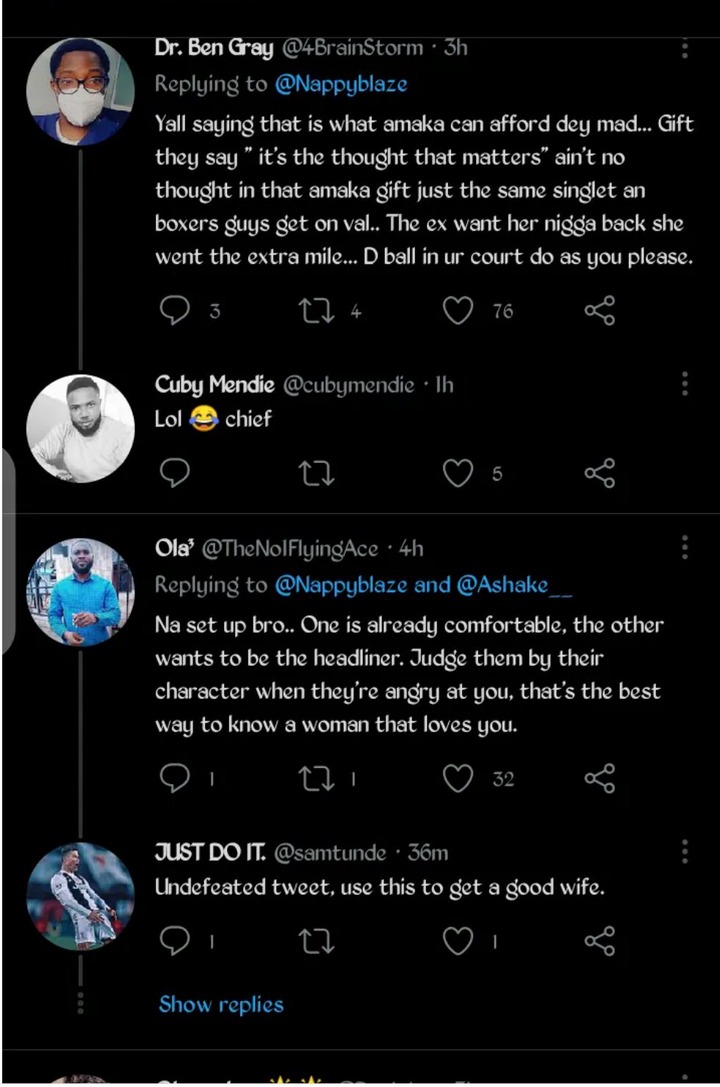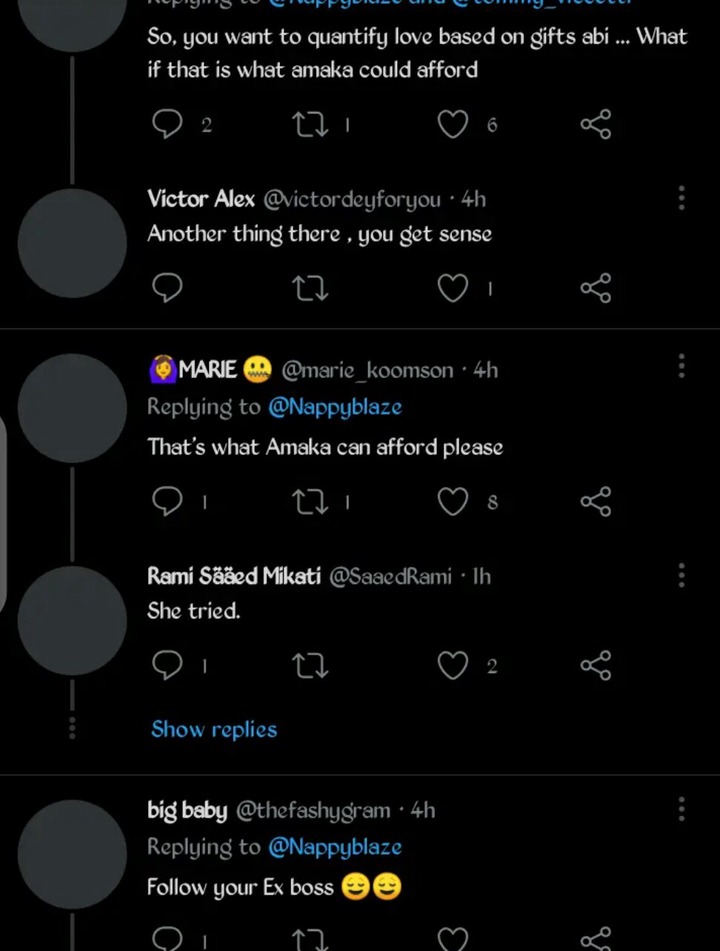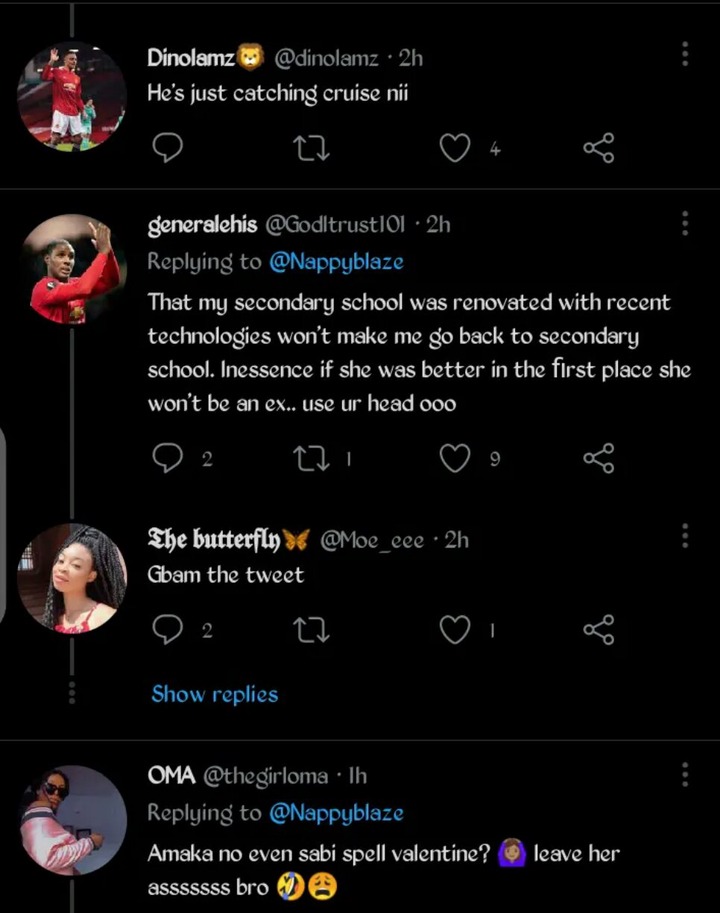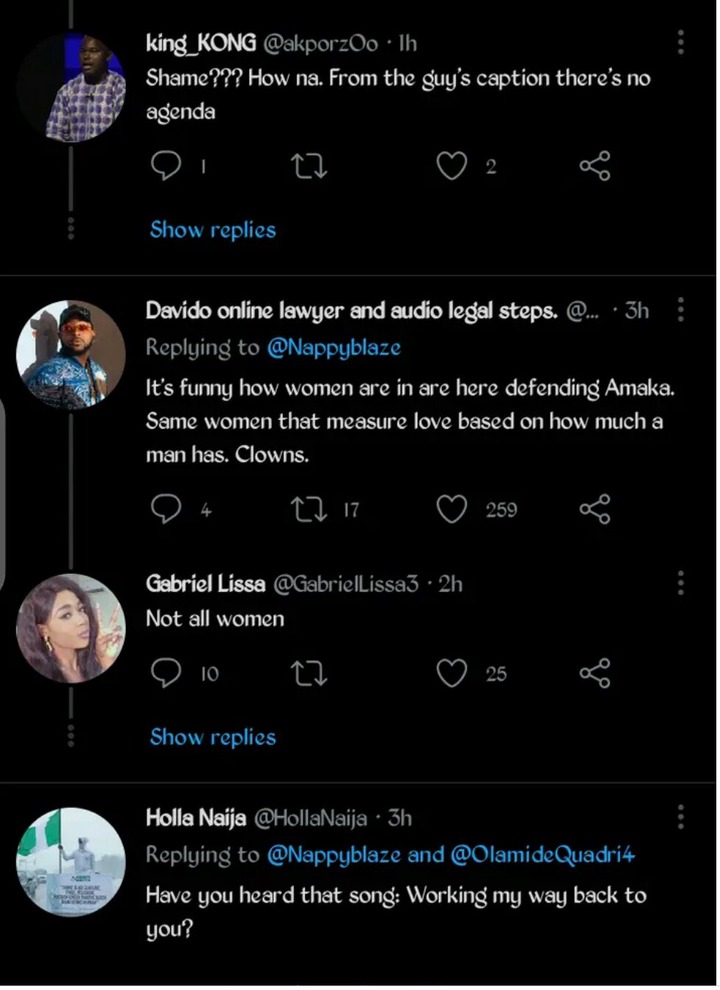 What advise would you give to this Young man, and what will be your next line of Action if you happen to be in his shoe?
Please kindly share this article across to all social media platforms in Ghana, thanks.
Content created and supplied by: KofiLegit (via Opera News )