Following the recent news where Funny face was mandated to appear at the circuit court today, it all turned dramatic when the actor arrived at the Accra Psychiatric Hospital, in other for him to commence the mandatory two weeks rehabilitation and quarantine, as was ordered by the court today.
It all went funny and surprising when the popular Ghanaian Celebrity arrived at the Psychiatric hospital, and created a massive scene by shouting and screaming that he is not mad to be handed over to the Hospital. He also added that the Police officers stole his dollars, as he was just seeking for justice from the court.
According to the video which has virtually gone viral across all social media platforms in Ghana, it can been seen clearly where the police officers and his councillors, where advising him to humbly accept to undergo the rehabilitation. And the Psychiatric inmates who must have been his fans through the videos of him they watch on TV, were so excited to see him. What has now been the question is as to whether he will agree to stay, because he has already vowed never to stay at the center, just as court injection States.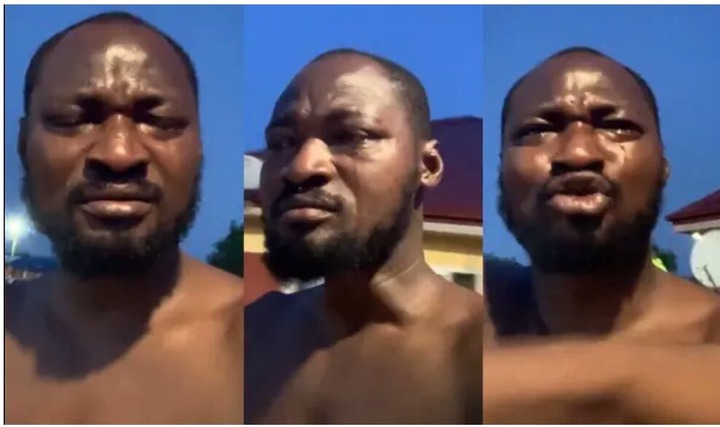 For over two weeks now, funny face had become more popular as he has appeared mostly on the news. His charge currently was the shooting at Kasoa, and was arrested by the police and sent to court, where the judge instructed that he must be examined at the Psychiatric Hospital.
In Reacting to this, a lot of Ghanaians has reacted over this incident, and the outcome of their opinion was never a good one as shown below: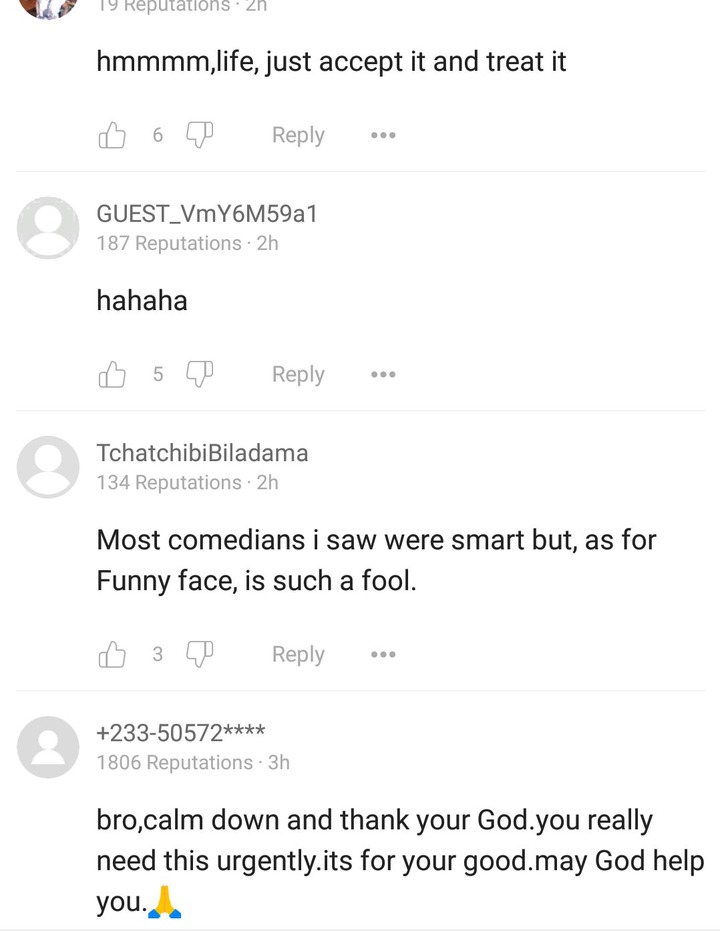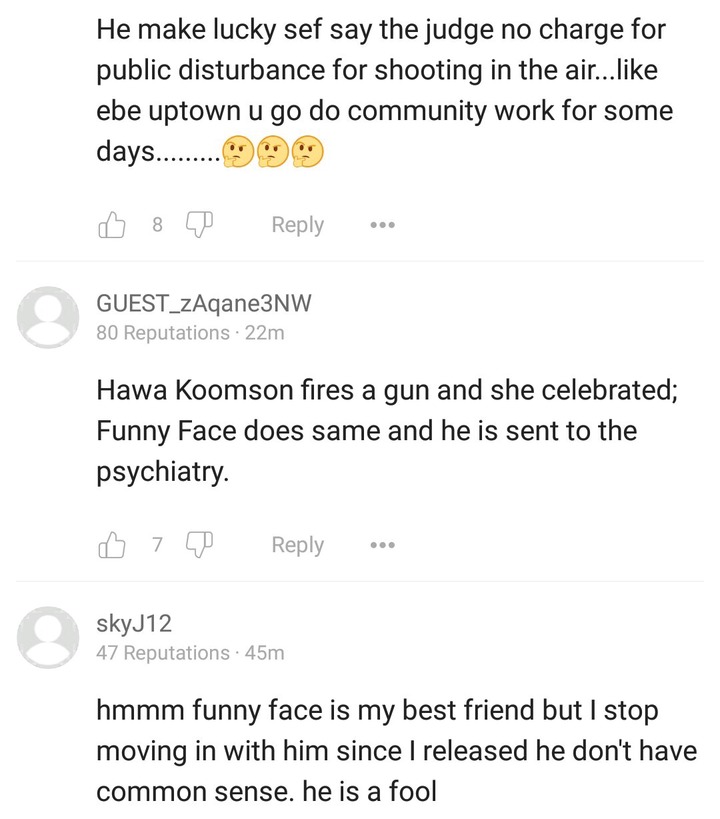 What is your thoughts and view over this latest development. Please kindly share this article across to all social media platforms in Ghana. His fans needs to see this.
Content created and supplied by: KofiLegit (via Opera News )