After a beautiful lady known as n.a (@thenanaaba) on twitter asked her fans if they dreamt last night and they should share it, see different funny dreams her fans shared.

Amidst all the troubles and problems we face in life, there should always be a time when we decide to rest, calm down, cool our brains and take off our minds of the stress of life.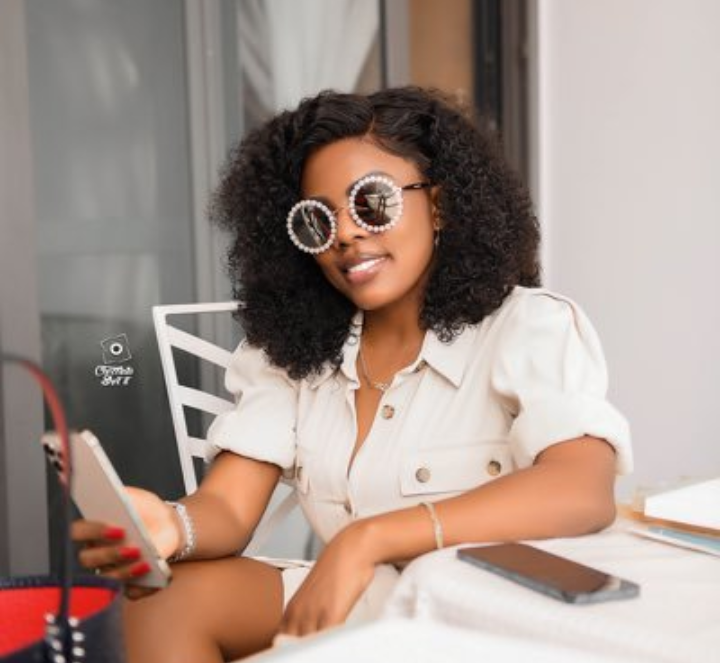 Included in this period is the time we take to sleep. When we sleep, our subconscious mind creates a non factual world of what we were thinking of before we slept or what we thought about the most during the day time.
A Ghanian celebrity with over a million followers on twitter decided to help her fans ease off stress by posting "Did you dream last night?. Share it."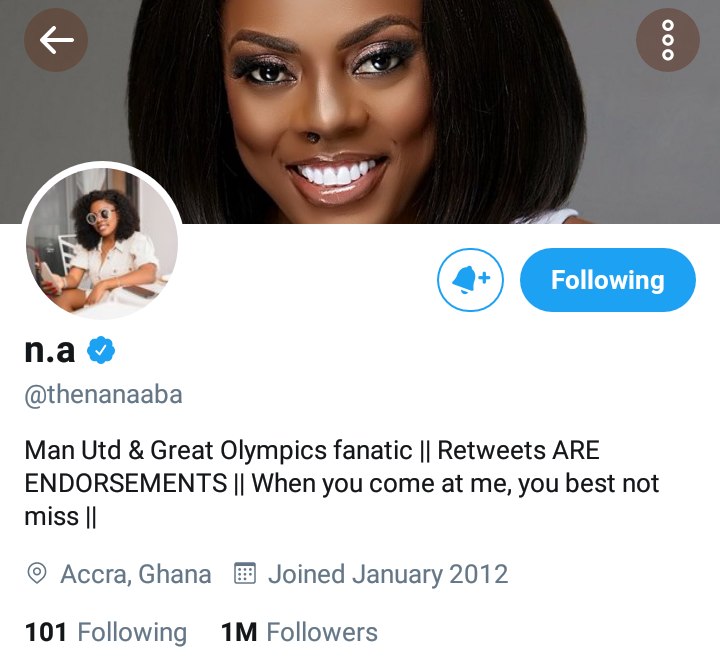 This got so many replies and funny comments on twitter. See what some of her followers replied: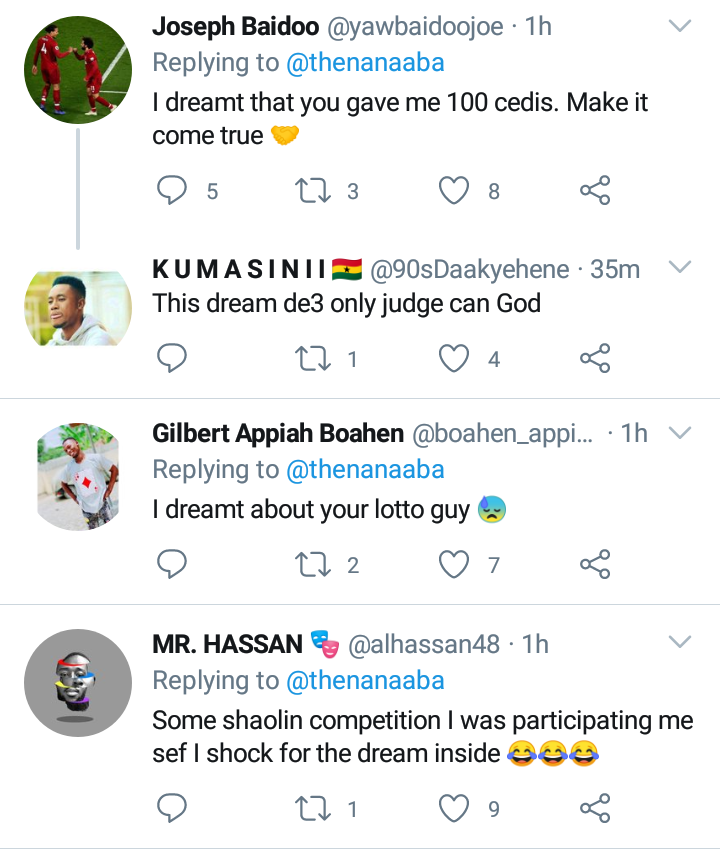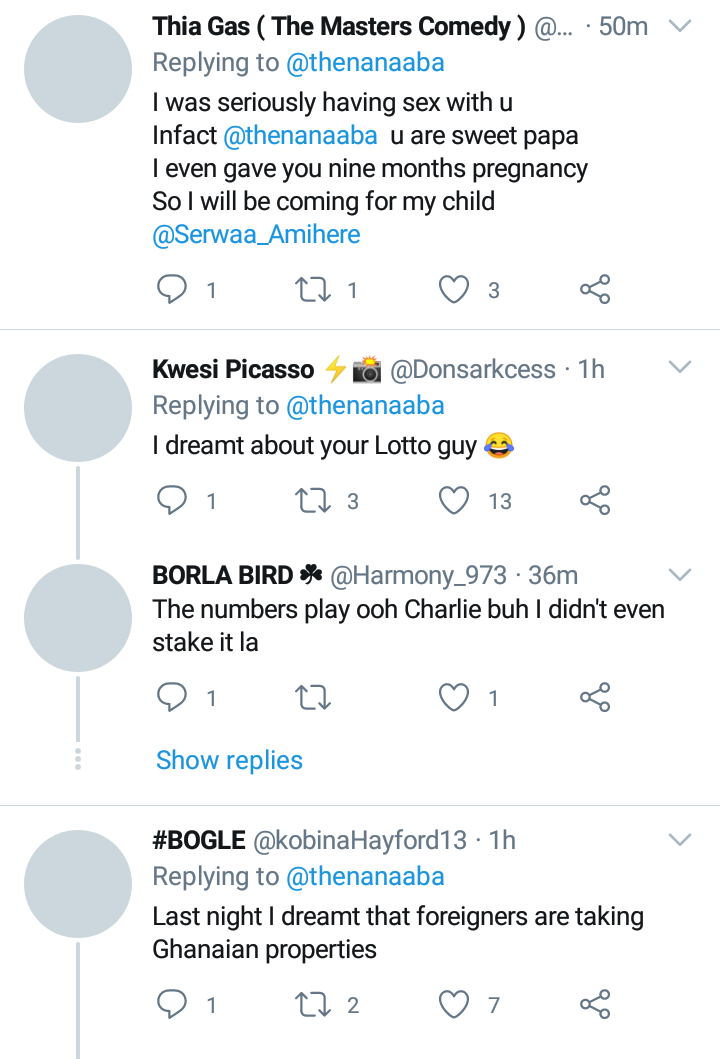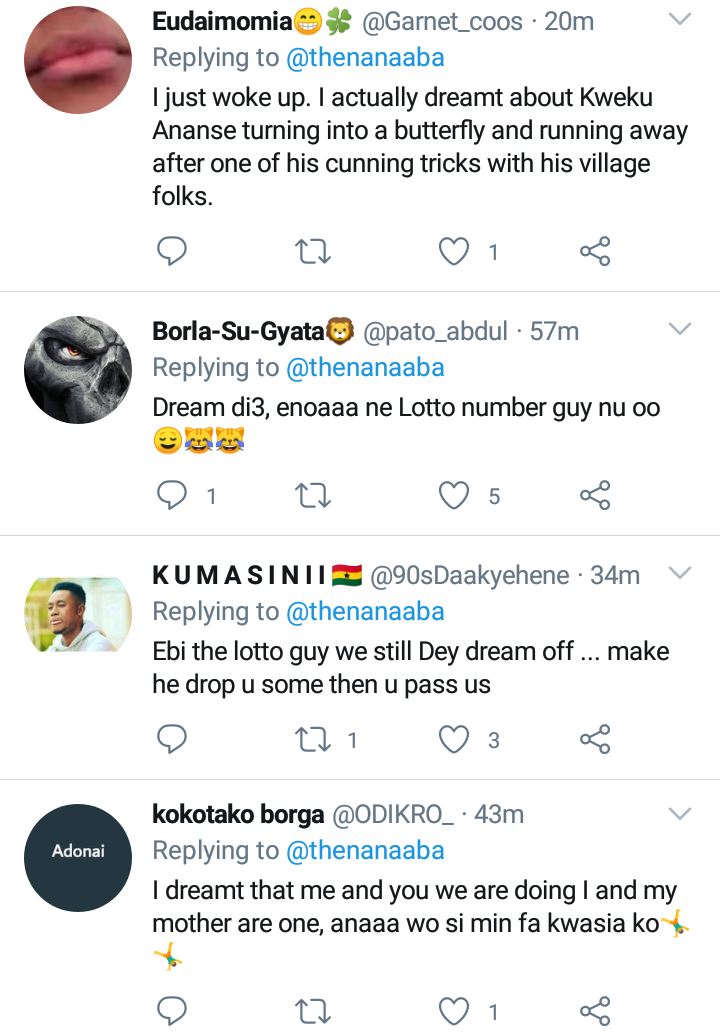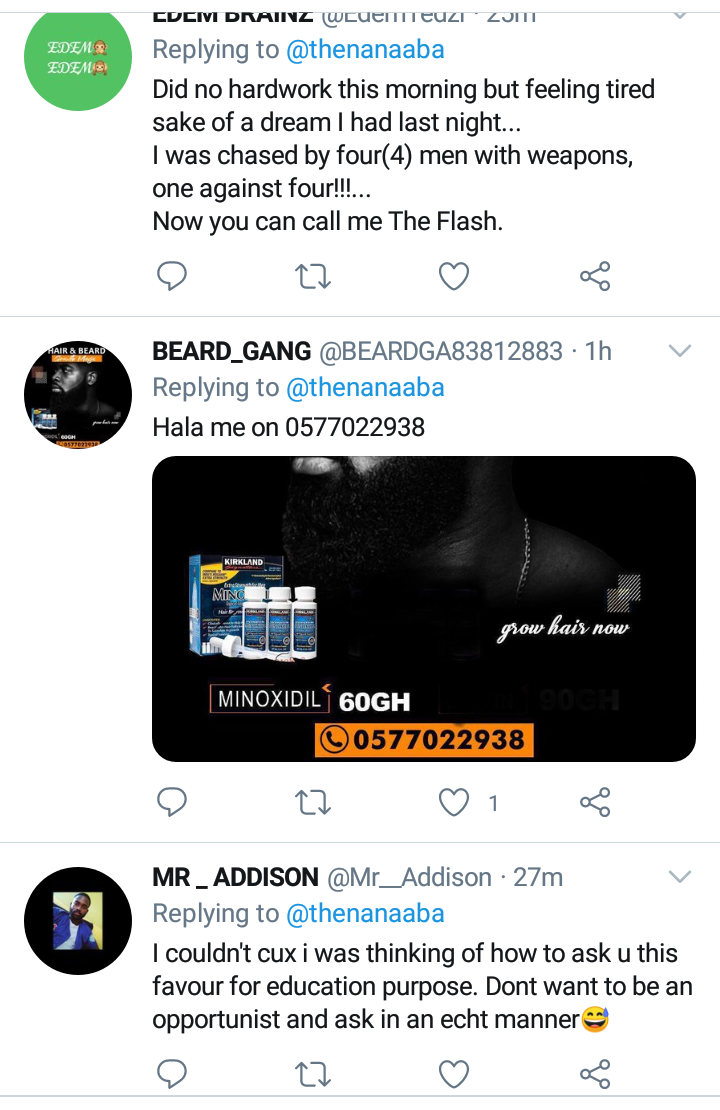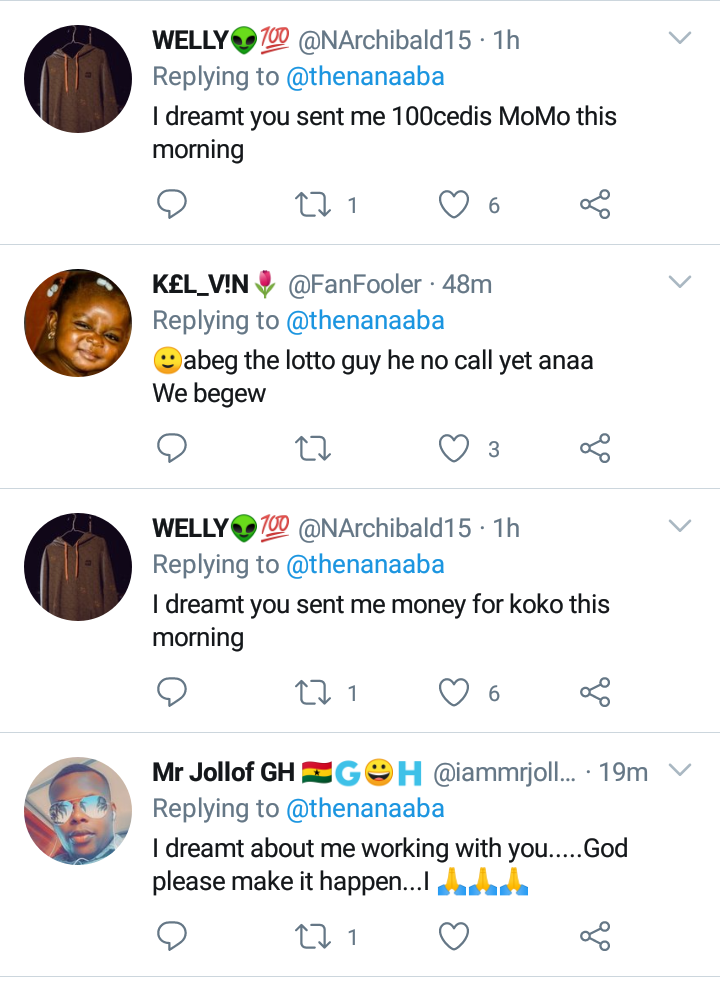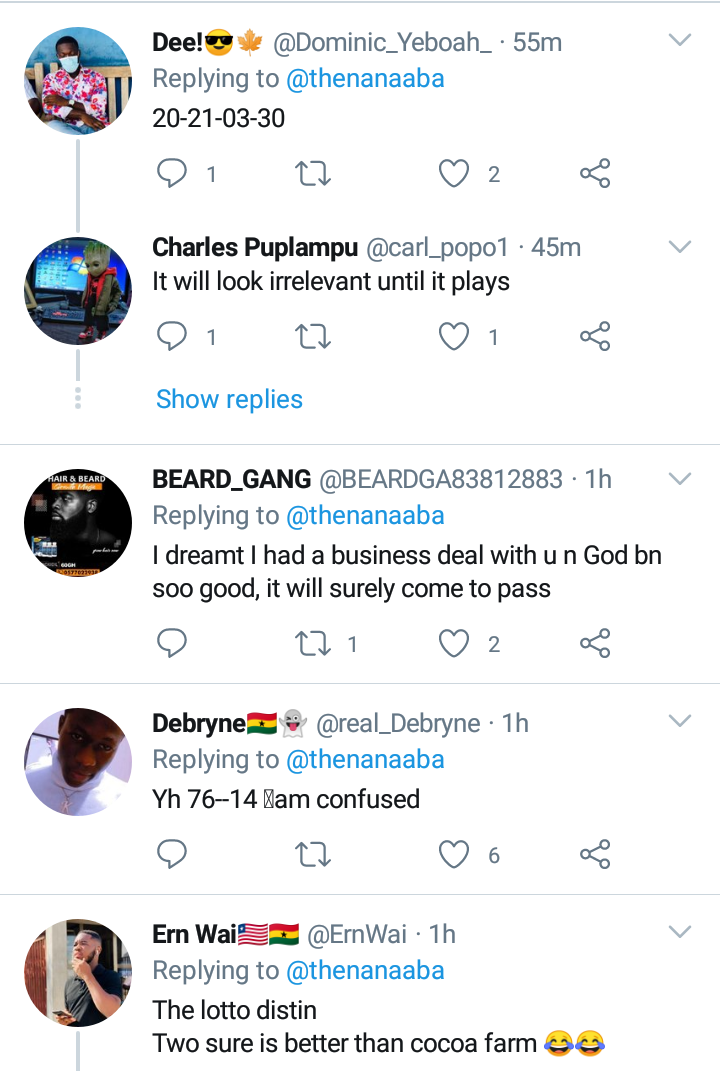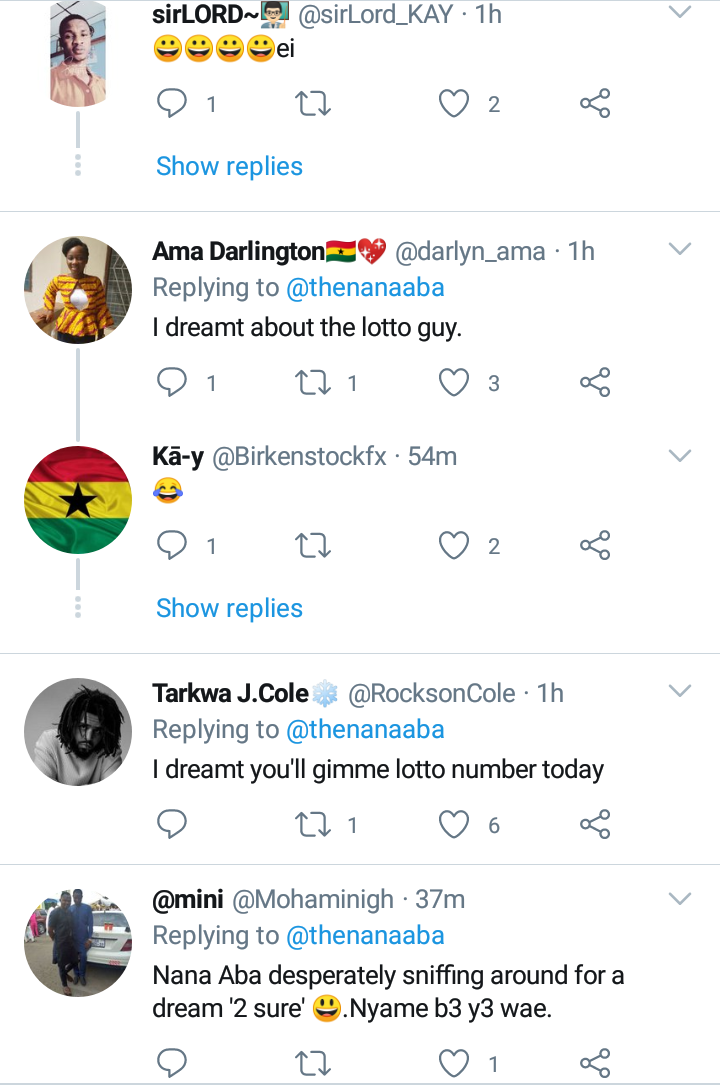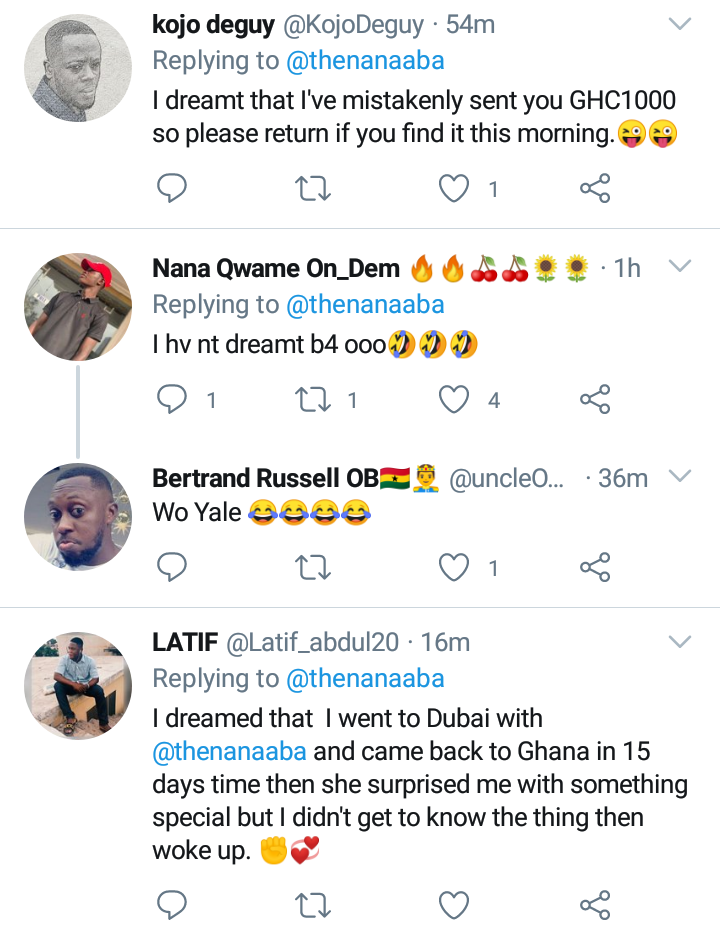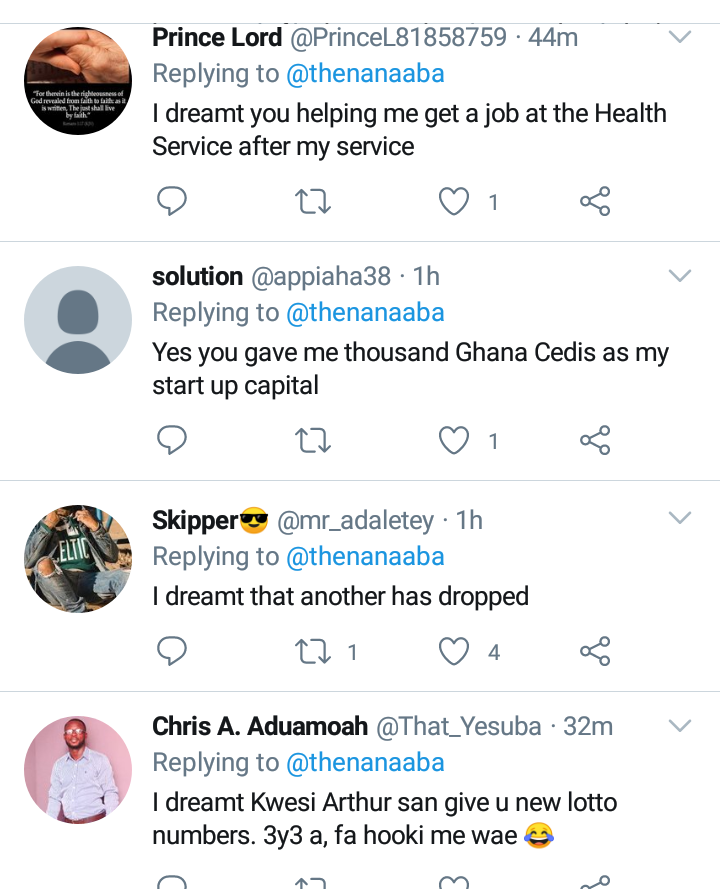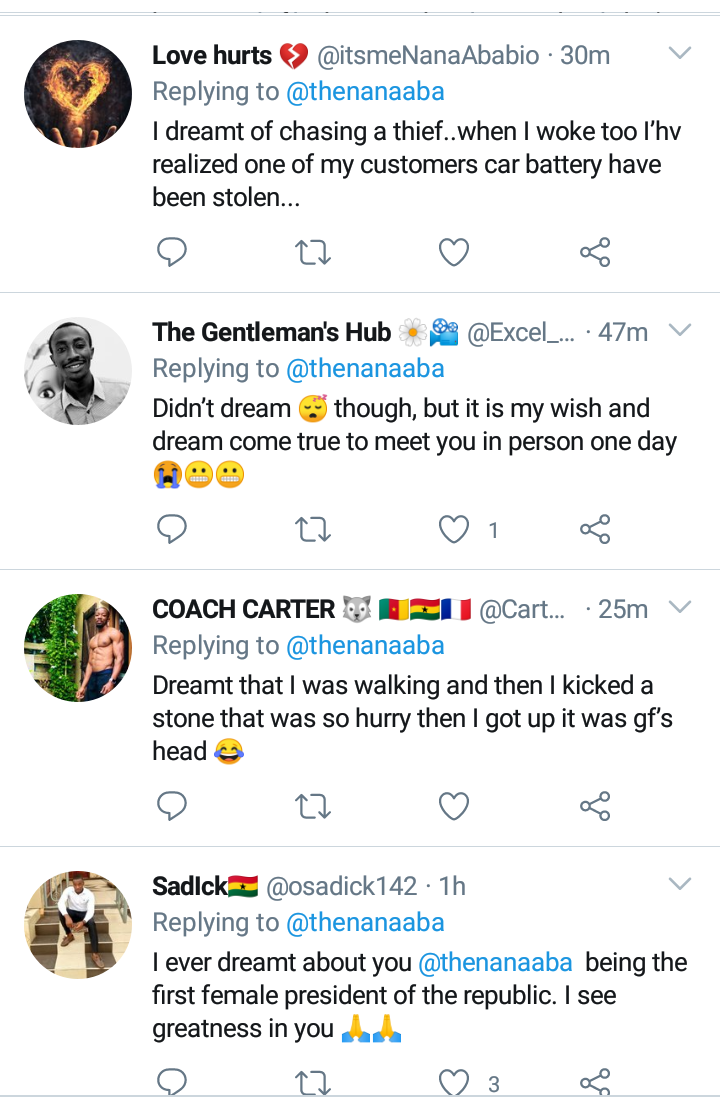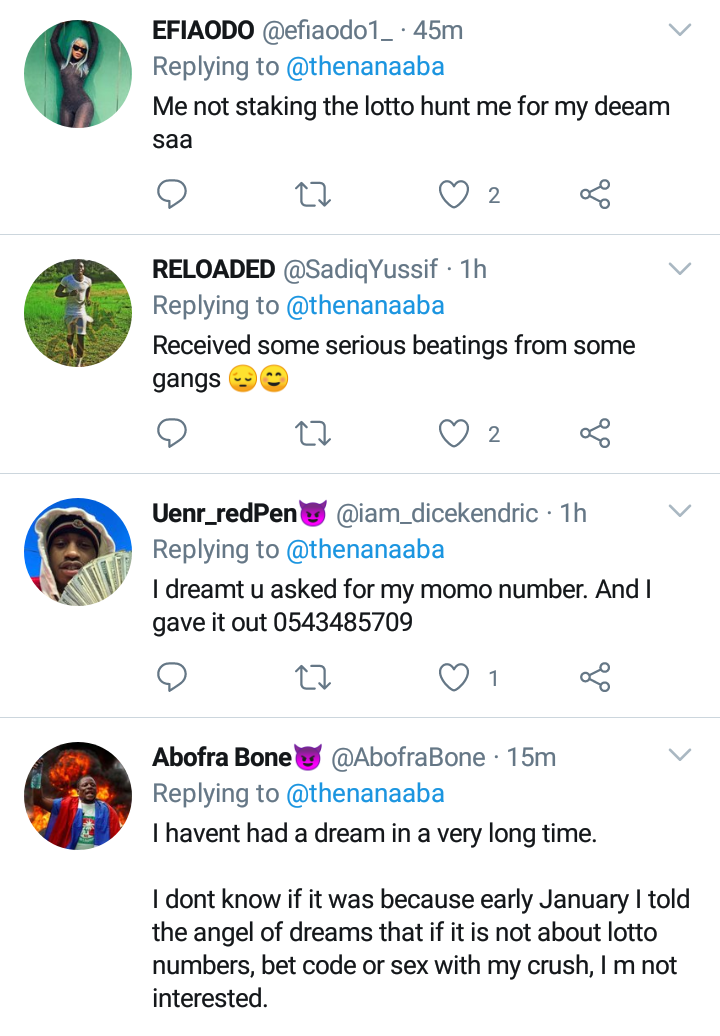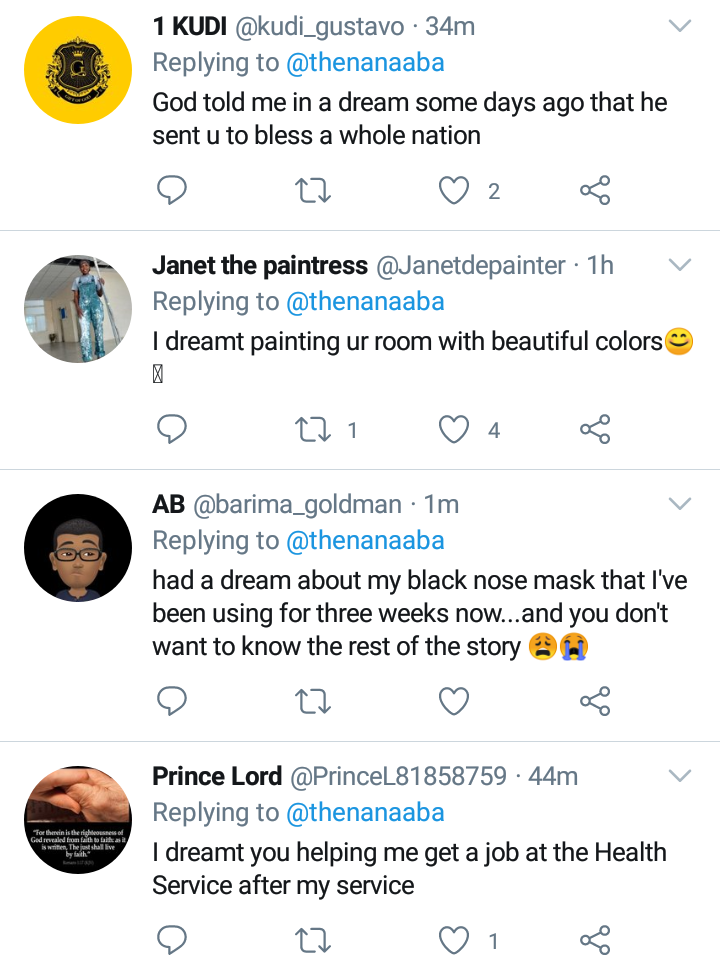 Like and share this article to your friends to continue the laughter. Follow the writer for more.
Content created and supplied by: Jake_News (via Opera News )