Kindly follow me to get access to all my newly published articles.
With that been said, let's get right into this article.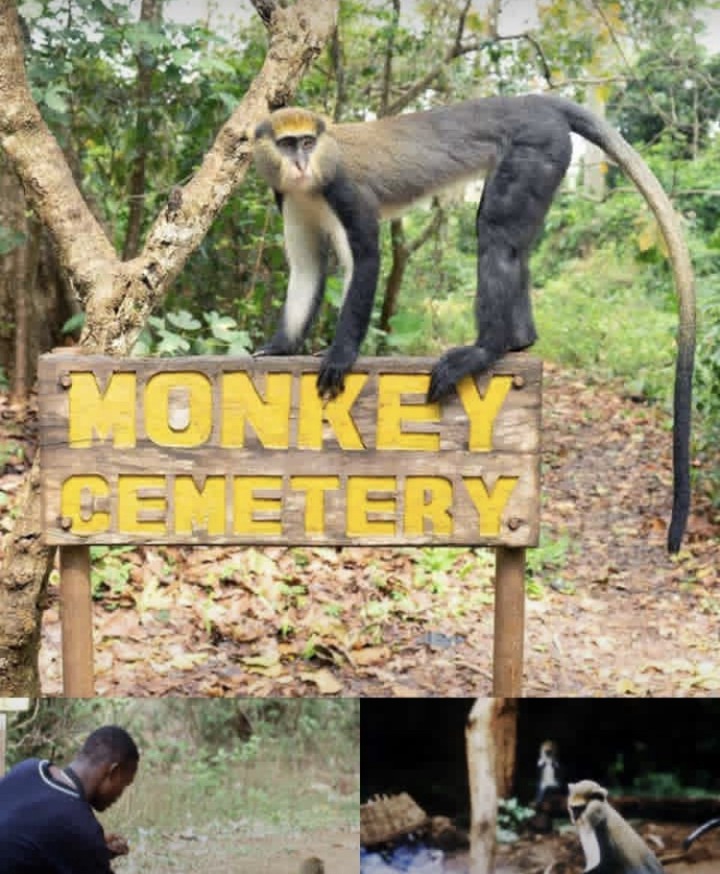 Ghana is blessed to have lots of tourist attraction sites which displays the true nature and culture of the people in the country aside generating income to maintain such tourist sites and welcoming tourists and others into the country.
There are lots of tourist sites in the country but one of these tourist sites which has gained lots of recognition over the past couple of years is the Buabeng-Fiema Monkey Sanctuary.
However, the Buabeng-Fiema monkey sanctuary didn't just come into existence but the story behind its introduction is shocking as it has caused massive stir, debates and arguments across all social media platforms with individuals keep deliberating on the alarming story behind the most popularly known tourist site.
The Buabeng-Fiema tourist site came into existence due to the story which was told concerning a man who killed a monkey in the 18th century and all his relatives died one after the other soon after.
The rule also required that anyone who killed a monkey accidentally should report the incident for the proper measures to be taken against the forbidden action.
With respect to this, the people of Buabeng-Fiema always observe Fridays as a special for the Monkeys and do not go to the farm.
Hope you've learnt a lot today concerning the existence of Buabeng-Fiema monkey sanctuary and why the people treat Friday's as special days for monkeys in their town.
What other secrets do you know about Buabeng-Fiema monkey Sanctuary?
Let's know in the comment section below.
Don't forget to like and share to all your friends and loved ones to know their thoughts on this article.
Kindly follow me to get access to all my newly published articles.
Stay Safe.
Content created and supplied by: DrBright (via Opera News )