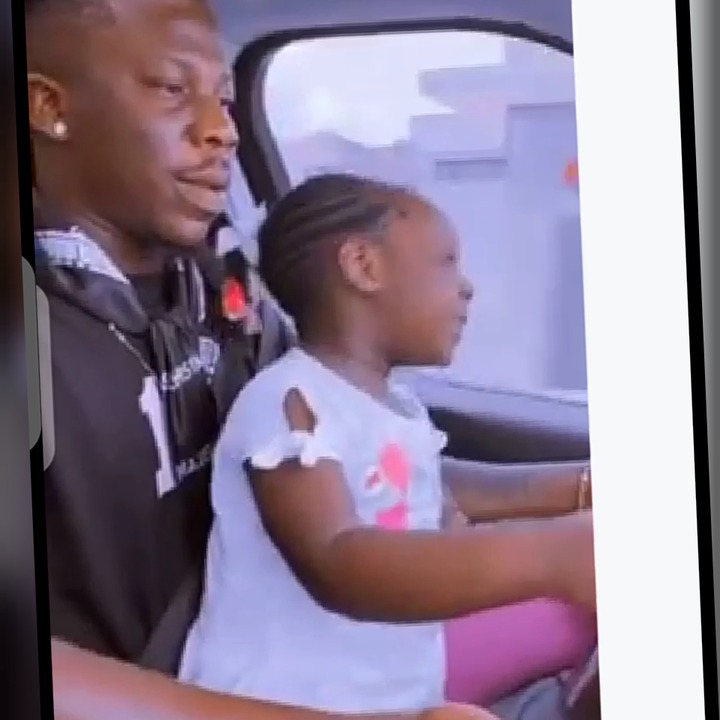 Ghanaian Afropop, dance hall and reggae singer, who is the CEO of Burniton Music Group and made name for himself with numerous Award and Artist of the Year at the 2015 Ghana Music Awards Livingstone Etse Satekla, popularly known by his stage name Stonebwoy, has received massive bashing, center, left and right from some session of Ghanaians after he was spotted on the street with his 3-year-old daughter, Jidula, and he decided to leave the steering control under the care of the little girl.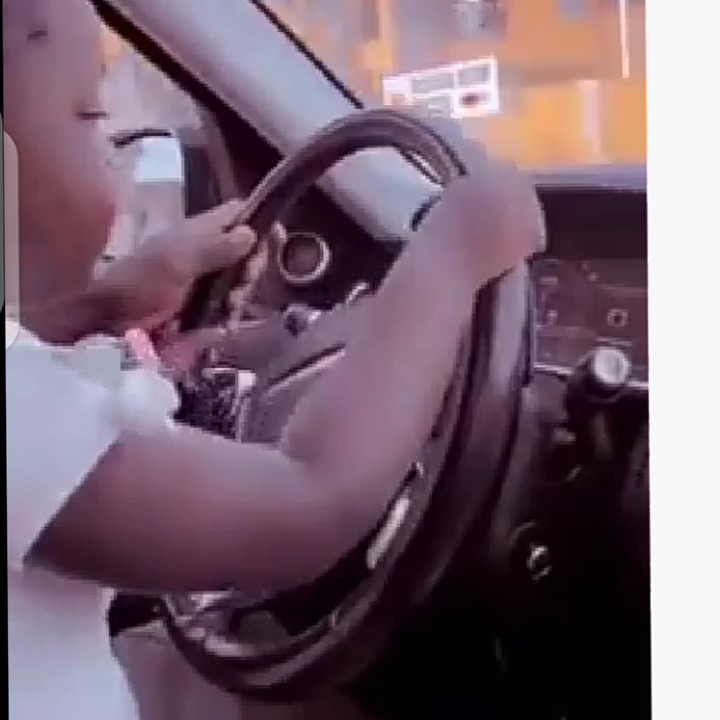 Per the video, he was on record telling the infant that; "Like this, like this look forward, drive, let go". She happily handled the steer and drove her father on the road.
Which implies that, he was automatically teaching the little kid how to a drive a car on the street, the big question many are asking, is Stonebwoy in his own wisdom right in the first place to have allowed the girl seat in front, to the extent of holding the steering to drive?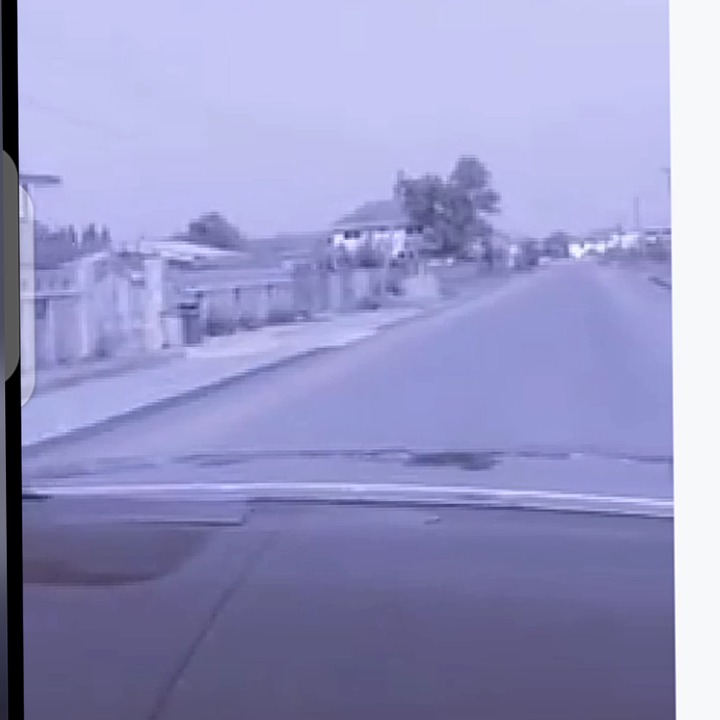 Some session of Ghanaians see nothing wrong with what he did, but a way of showing love to his daughter as fan tweeted;
"This is beautiful. There is no way there will be harm. As you can see, he thought about everything before he allowed his daughter to control. These are all dad-daughter bonding most Ghanaians won't understand because they never had that with their fathers. It's hard to appreciate what you don't understand so the negativity is normal but the daughter will grow up loving stonebwoy more because of these moments which is good for him. After all, he is living his life. Bhim Bhim. The only artist in Ghana that gets me starstruck. Maaaaad RESPECT".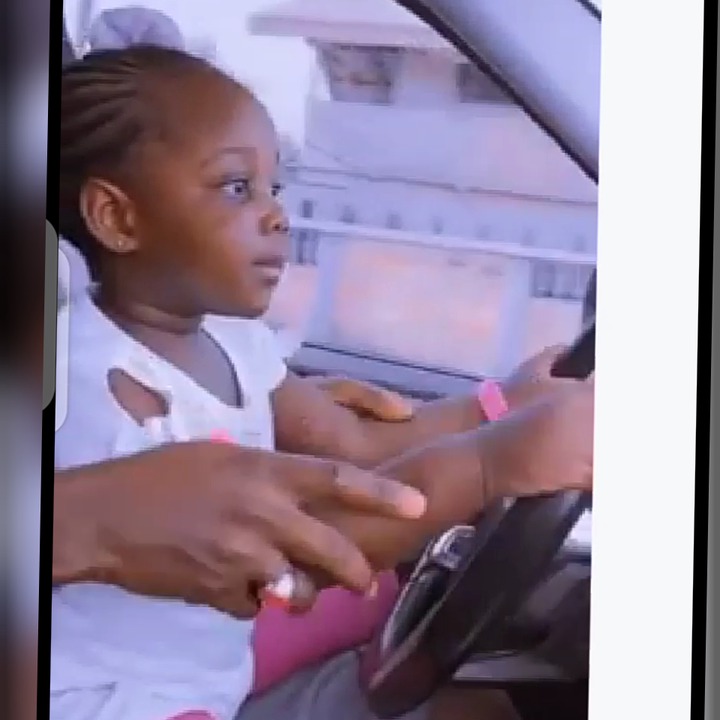 Per the regulations governing the Driver and Vehicle Licensing Authority (DVLA) in Ghana, a person qualifies to drive if he or she attain the age of 18 years but the children in question is only 3. Which triggered others tagging the musician for gradually endangering her life because she might try it in his absence one day and will turn into a big disaster hence the police should immediately hold onto the video and revoked his license right from there seems this is a serious offense in driving.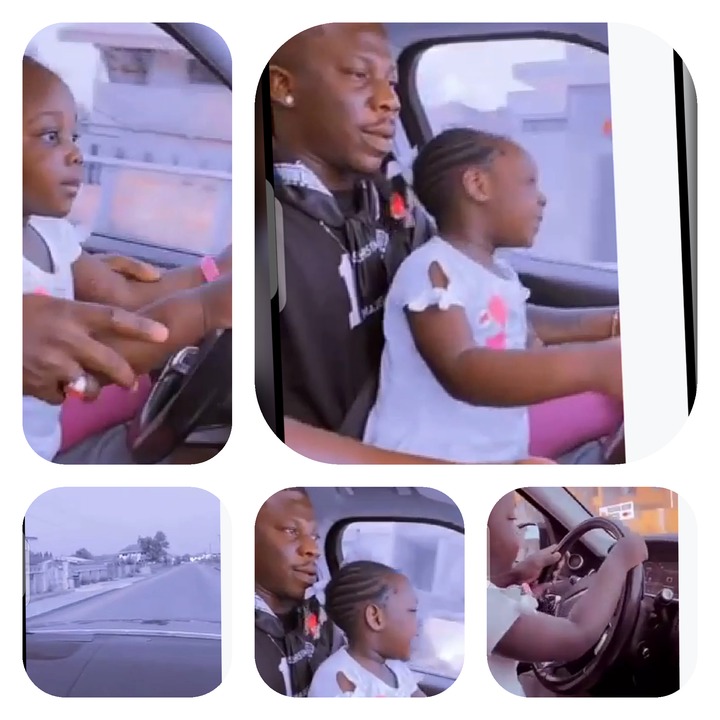 Watch the video here https://www.facebook.com/ghmapsmedia/videos/261436482159863/
Below are some of the massive criticisms from fans who think Stonebwoy was endangering Jidula's life.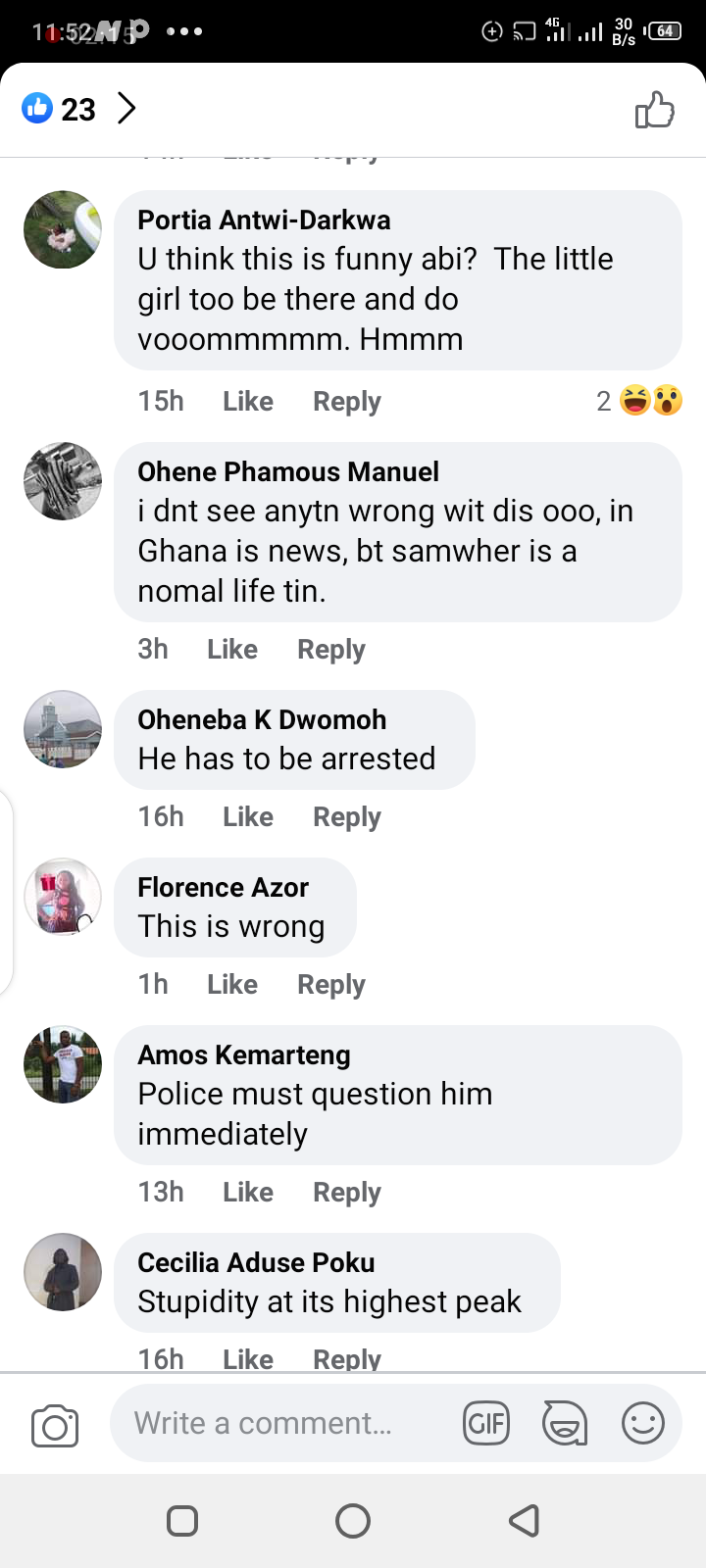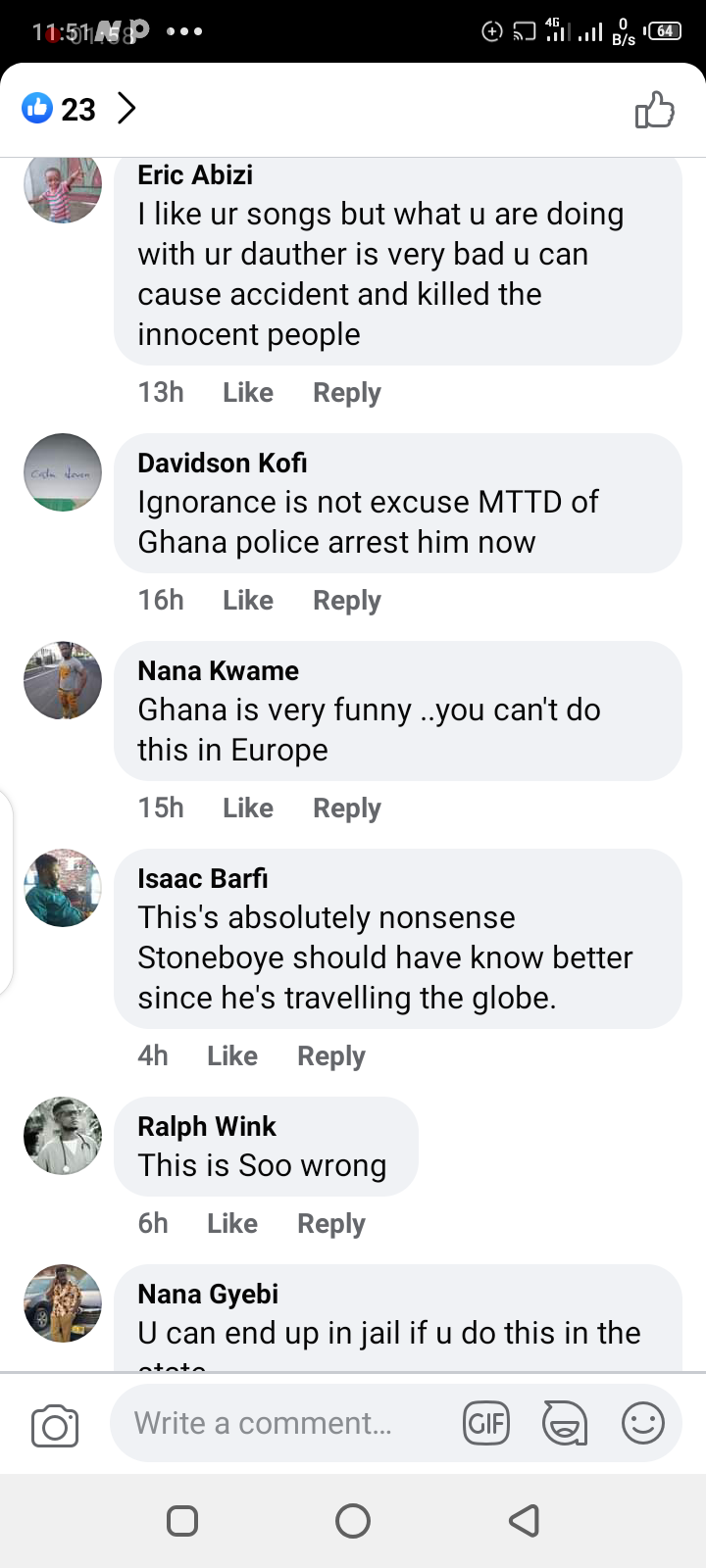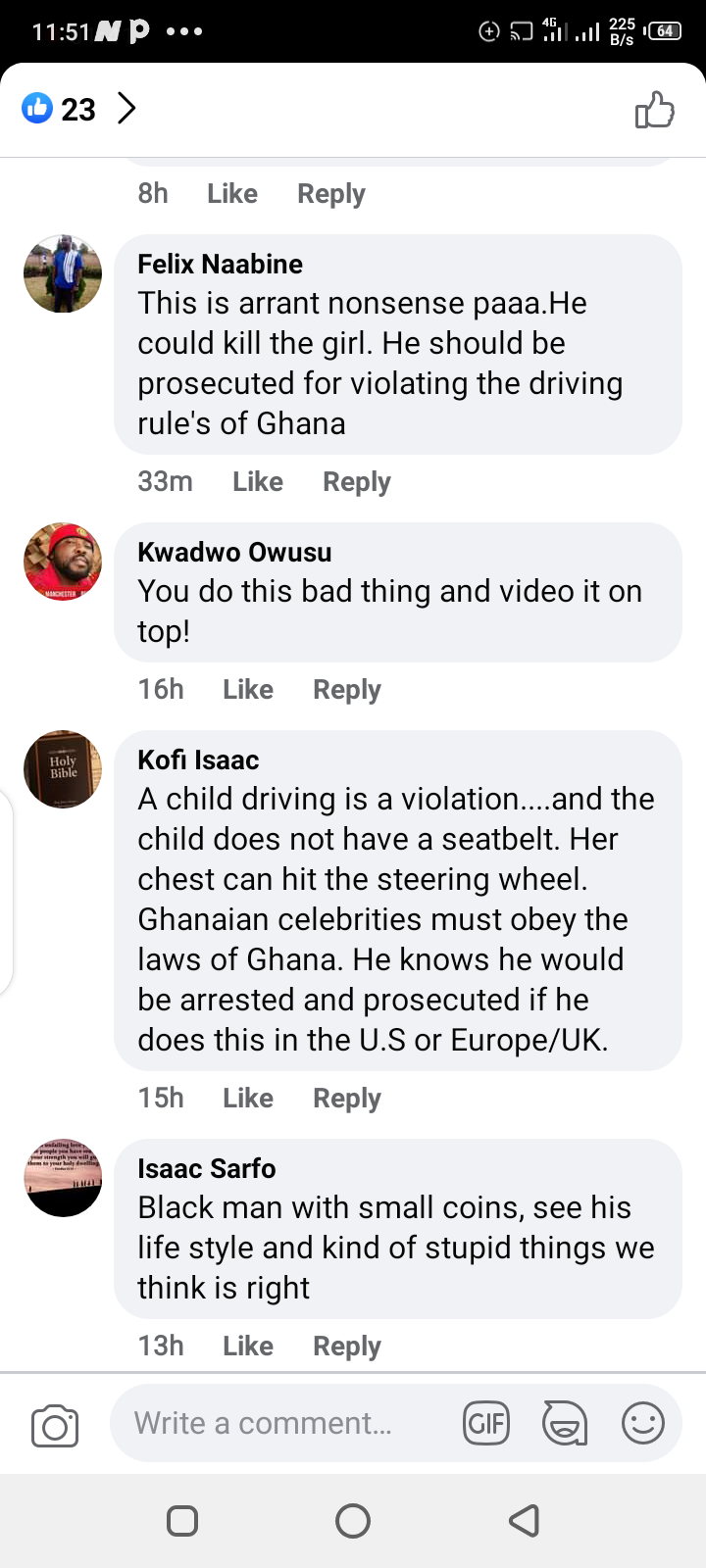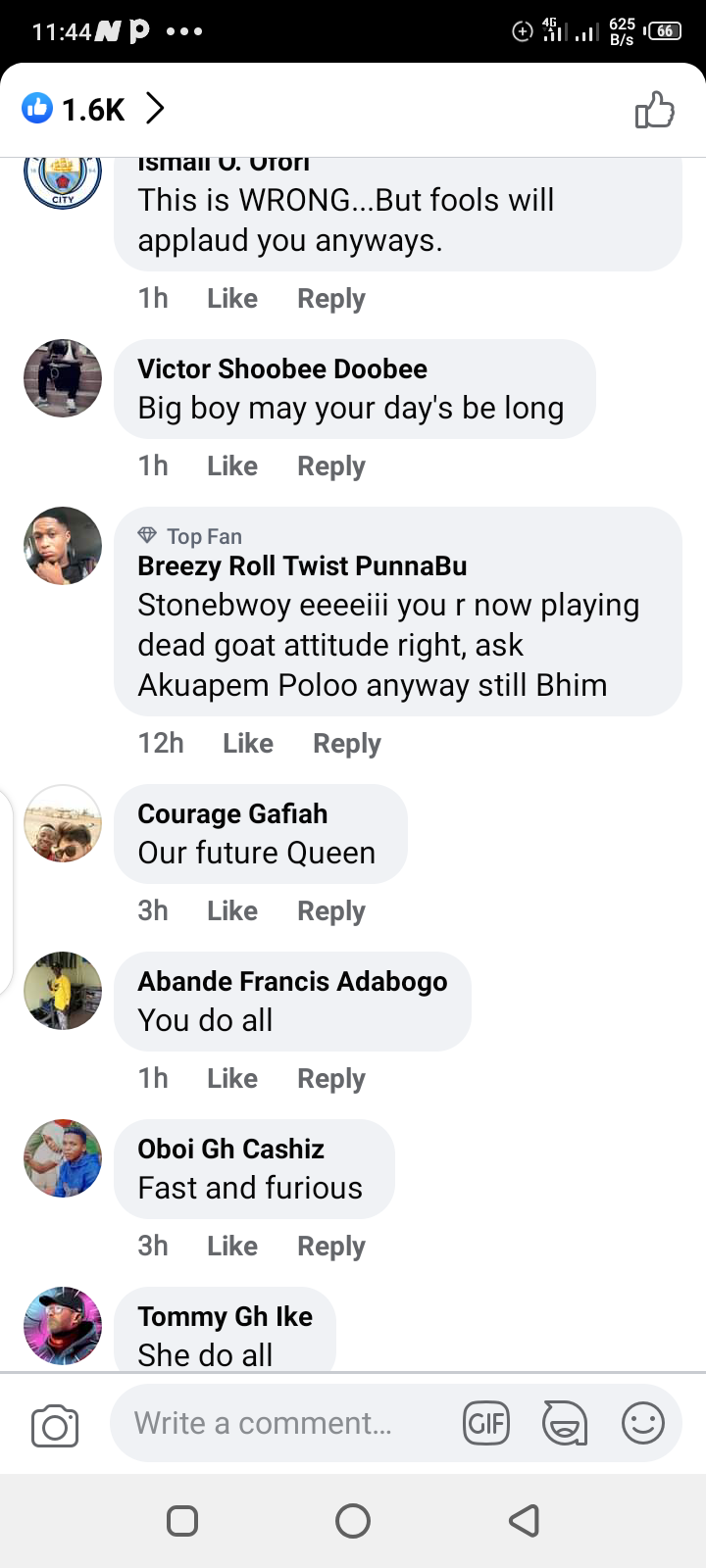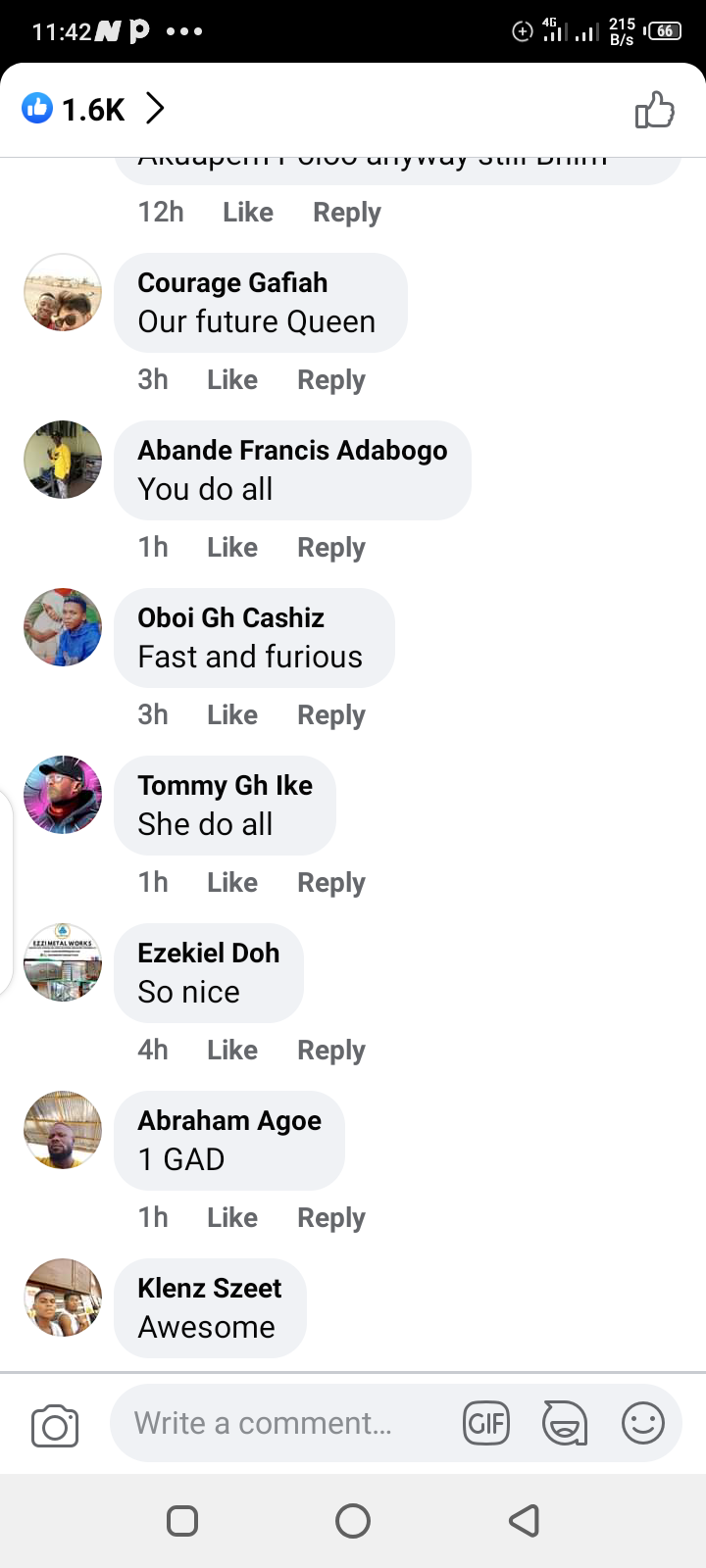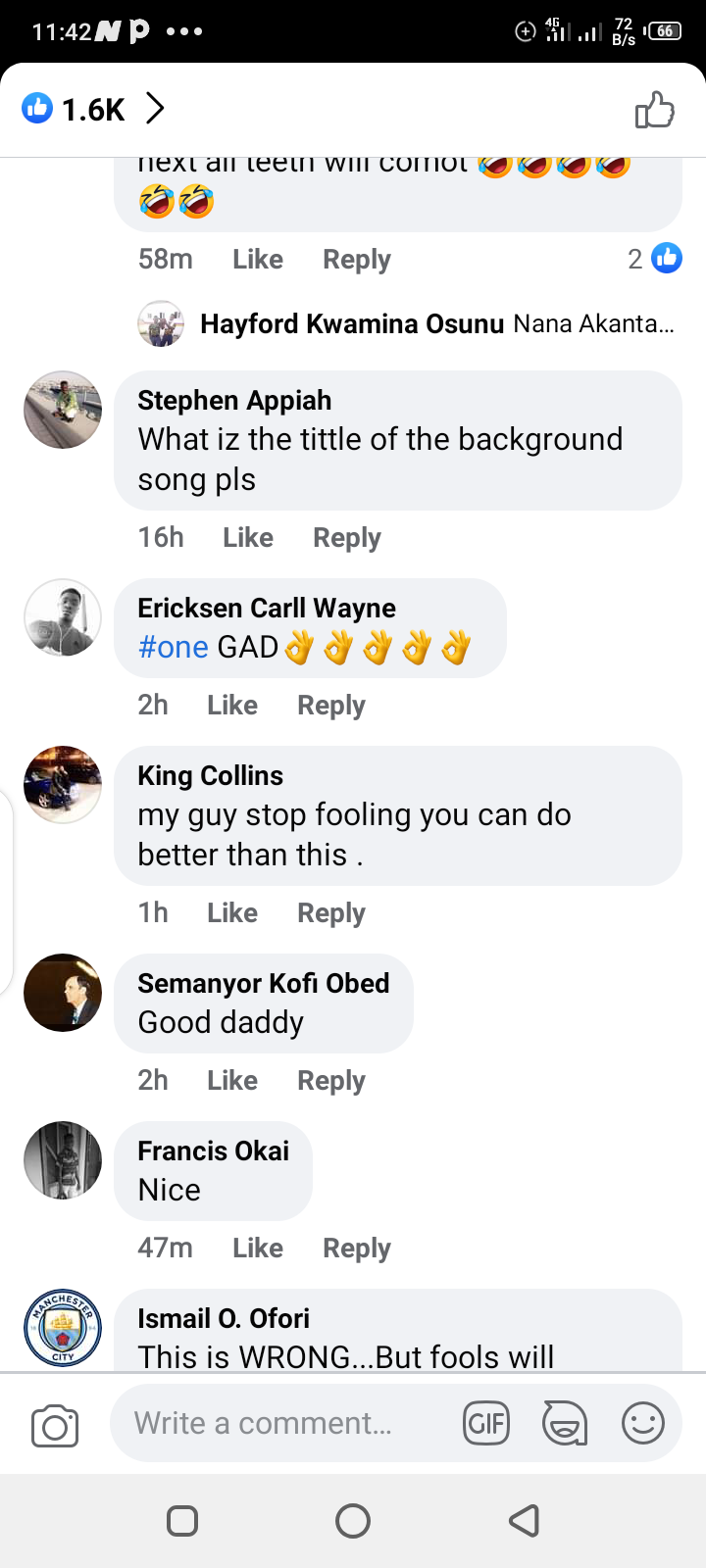 Content created and supplied by: Wolibismark (via Opera News )