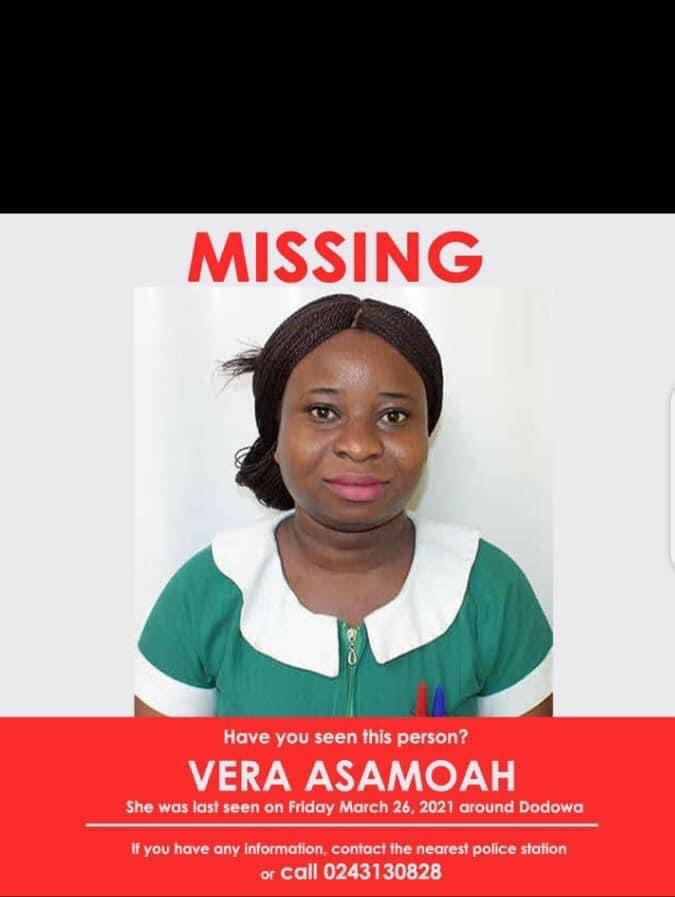 Ghana is known as the most peaceful and lively place to stay but the recent happenings in the country have created fear and panic in the hearts of many Ghanaians.
Vera Asamoah has been missing for some days with no trace of her. It is quite heartening and disturbing to hear such things because it generates a lot of fear in the country.
Miss Vera completed Atibie Nursing and Midwifery Training College in the Eastern part of Ghana who was supposed to start working as a staff nurse this coming month.
The said incident happened last week when she told her relatives she was going to collect some stuff from a friend at Dodowa but did not return home.
Her family tried to reach her but to no avail thus the only means they could reach her was to call her mobile phone but it was off.
As it stands now, Vera Asamoah has not been found ever since she left the house and this has brought dismay and discomfort to the family.
I hope and believe our dear sister is still alive.
Please share and help the family find their missing daughter.
Content created and supplied by: SkyEmpiretv (via Opera News )