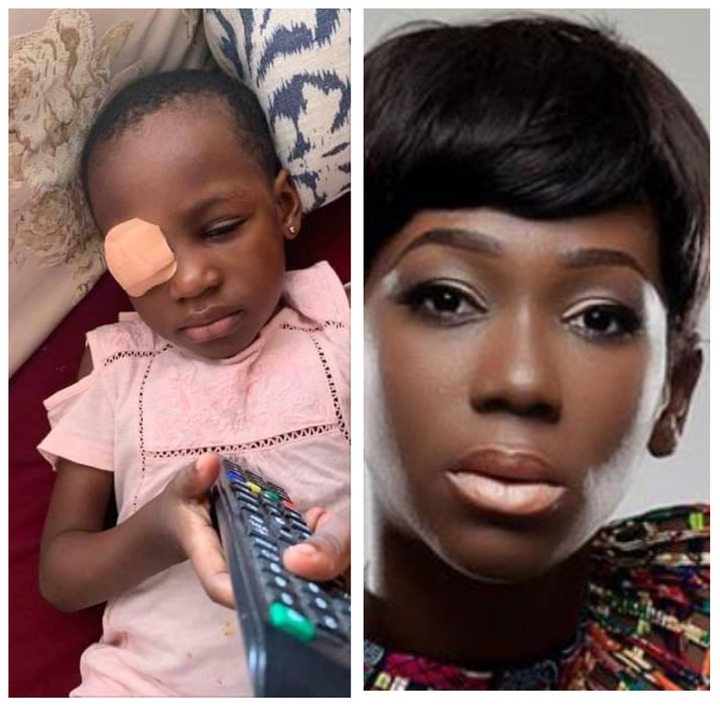 Popular TV show host and actress Ama K Abebrese could not hold her tears as she thanked God for saving the life of little Doris. Her tears of joy moved many of her followers to send crying emojis in support of her emotional moment.
According to Ama Abebrese, Doctors in the United States of America and Canada confirmed that Little Doris can never live up to three months despite all the huge budgeted surgeries done in link with her eye problem.
She Explained that, all Hope was lost until well wishers and friends donated for a surgery for Little Doris through Leila Dzansi another top movie mogul.
Infact Leila Dzansi did all her Best. Yet, what doctors told them kept them in silent and secret tears as they watched Little Doris.
However God has been so good. Despite the pronouncement from top doctors for the little girl to die within 3 months, she is still living. That is a great testimony worth sharing in faith and tears.
Whose report do you believe? Doctors or God ? She asked us all. Share to inspire somebody now. There is life for us all.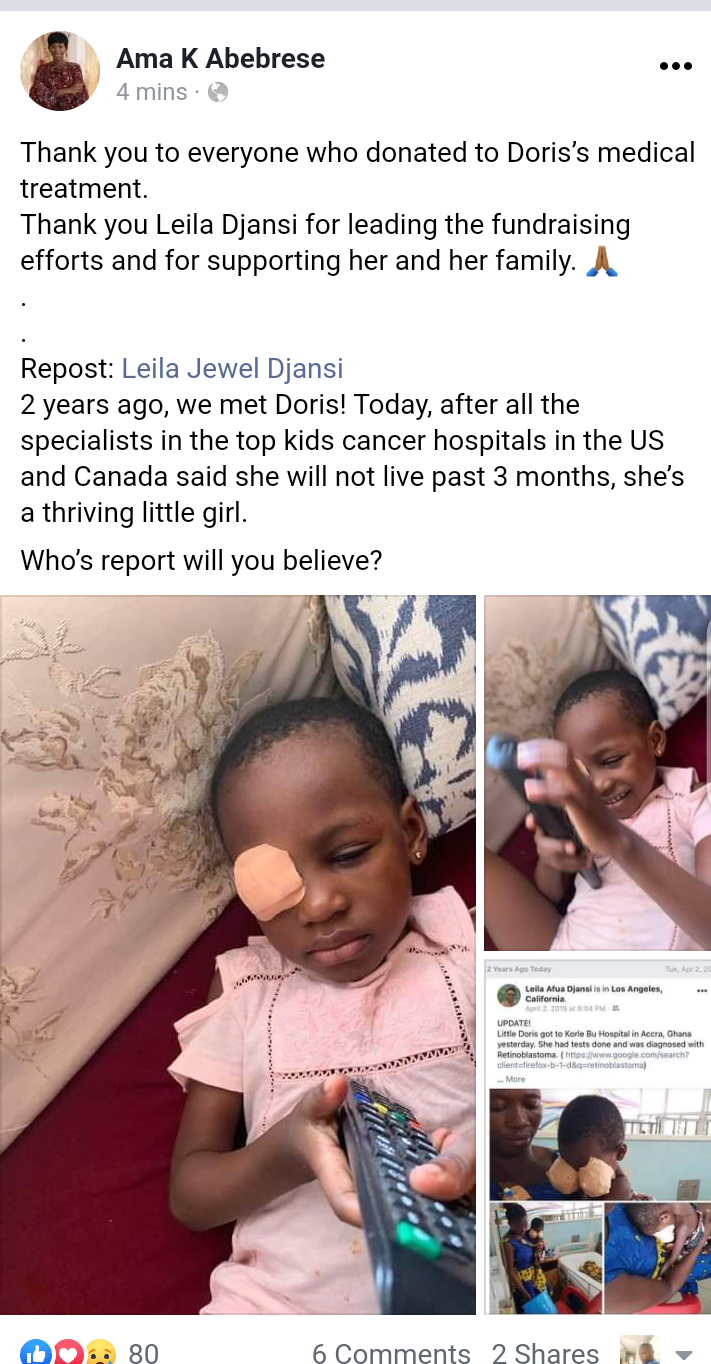 Content created and supplied by: True_News (via Opera News )