If you're looking for a woman who loves cars just as much as you do, then you may be in luck. It could turn out that your favorite celebrity lady happens to be a car lover, too. In fact, there are a lot of them out there–the rich and famous can go after any car they want, and it seems like a lot of them do. Some have some seriously nice collections—the kind of collections that would be enough of a reason to marry them even if they weren't rich, successful, talented, and beautiful.
In a way, it almost makes you sick. These girls have absolutely everything, and they have to have great taste in cars, too? Where's the fairness in it all? They need to leave a little something on the table for the rest of us.
Anyway, this list will give you even more of a reason to love the women you see singing, acting, dancing, or doing whatever else it is they're famous for on a daily basis. There's at least one famous family that you won't be surprised at all to find has infiltrated even this list–though you might have a newfound respect for them once you see what they drive.
Tuck in–these 20 celebrity women love their cars, and they aren't afraid to show them off.
Nicki Minaj
Nicki Minaj has been pictured many times draped variously over or inside her matte-pink-wrapped Lamborghini Aventador Roadster. It's not surprising that she loves a car so much when it's not only completely custom-fitted but also created to fit perfectly with her own brand. She also has aftermarket Forgiato wheels on the car, and it's often displayed at car shows or outside events where she's appearing.
The $400,000 car isn't alone in her collection: she also has a pink Bentley Continental and a pink Range Rover.
One thing's for sure–she loves her cars, but she has very specific requirements for those that join her fleet. Whether she genuinely loves them or sees them as more of a marketing tool remains to be seen.
Kendall Jenner
"Some people get addicted to tattoos; I'm addicted to cars," Kendall Jenner has said. "If I love it, I love it. If I walk in and it really gets to me, I'm like 'okay, I need that car.'"
She owns this red 1965 Mustang along with a lot of other vintage cars, a love for which seems to run in the family.
She was also given multiple new cars, including a Rolls-Royce, as gifts for her birthdays. If she wants a car, she can basically have it. Some of her other notable vehicles include a Corvette Stingray convertible from 1957 in aqua, a Range Rover with a custom black wrap, a Camaro GTO, and more than we could ever dream of owning. She also tends to rent vehicles when traveling around other parts of the country or internationally.
Kylie Jenner
Kylie also has the car bug, and she has it just as bad as her sister. They have matching Ferrari Spiders as seen here–though with different paint jobs to tell them apart. She bought herself a $200k Land Rover for her own 19th birthday, and that must be nice. She was also given a Mercedes Maybach from Tyga on the same date, and as it happens, she also has matching Ferraris with him–one red and one white. The white Ferrari is what she describes as her dream car, and she has a lot of fun with it, even dressing it up as a reindeer with the help of some stick-on accessories for Christmas. On top of this, she also has a black Rolls-Royce, which is something of a traditional car for the Kardashian-Jenner clan.
Iggy Azalea
Via Mutually
Iggy Azalea happens to ride in the same kind of circles as the Jenner sisters and Nicki Minaj, so it's probably no surprise that she also favors a flashy car as the kind of status symbol that you can't ignore.
She drives a Ferrari 458 Italia, which has an estimated value of $225,000.
She says it's her favorite out of the rest of her fleet of cars. If you have enough cars of that standard that you actually have to think before you pick one, that's when you know you've made it. Since she's worth more than $10 million, thanks to her rapping career, she can probably safely say she's there. Interestingly, though, she doesn't go in for the customization as much as the other women in her circles tend to.
Beyoncé Knowles
Beyoncé is a real car lover, and she has some gorgeous rides to prove it. This is her classic 1959 Rolls-Royce Silver Cloud II, and since there are only a few of these left out there in the wild, it's worth about $1 million. Together with her husband, Jay-Z, she also owns a fleet of Ferraris, Porsches, and Lamborghinis, many of which are often updated to the latest models. It seems that she likes to ride in style, as well as with impeccable taste, depending on whether she goes for a newer motor or one of her classics on any given day out. Actually, we'd be kind of terrified to drive this on public roads, just in case an accident happened to ruin its perfection.
Gigi Hadid
Gigi Hadid probably gets all the cars she wants for free since she was named as the official face of BMW. The supermodel isn't exactly a stranger to driving flashy cars since her father, Mohamed Hadid, was already a real estate mogul of some worth before she started posing.
She was given a brand-new BMW M2 as a reward for taking part in this campaign–that was in addition to the money she was paid, of course.
You aren't likely to see her out and about driving too many other cars while she's under contract, though you know she has a whole fleet parked up somewhere just waiting to be shown a little love again. That's how it works when you're so rich, you don't even need to pay for anything!
Mischa Barton
Actress Mischa Barton, whom you may remember from The O.C., has always famously been in love with her baby-blue vintage Cadillac. It's seriously unreliable and has left her stranded on more than one occasion. She doesn't seem to mind, though, and keeps hold of the car all the same. It's a pretty nice car, and we have to say it's unusual for a celebrity to keep hold of a car this long–especially if it keeps breaking down. That means it really must be love. Either that or the acting money dried up so quickly that she's left with no other choice than to stick with it. If the rumors are true, a lot of that money went to partying hard, so we wouldn't be surprised.
Queen Latifah
Queen Latifah is so many things: rapper, actress, TV host, entrepreneur–and now, we can add "car lover" to that list. She's a real fan of her cars and is often photographed out and about in the same rides that she stays loyal to. She used to drive a Mercedes-Benz S63 until it was stolen in 2016. To get over the pain, she picked up a Rolls-Royce Phantom Drophead Coupé with a value of more than three times what the Mercedes was worth when new—now that's an insurance policy. Her Mercedes used to sport Obama/Biden plates to keep her political heart on her sleeve. She's known to prefer bigger, more masculine cars that really take up space on the road. This is the kind of car you wouldn't play chicken with.
Kim Kardashian
Another member of the clan with a love for cars? You bet. Kim seems to be really interested in cars for how much she can play around with them and get them customized to fit with her current brand. Of course, that changes from year to year, so she's been through a fair few cars, like this Range Rover, which was customized to match with the infamous pink velour tracksuit she was often seen around in back in the early days of her fame. Of course, now, she probably wouldn't be seen dead in it. She's more likely to be driving a black Lamborghini–she got daughter North West a baby version of Kanye's car so that they could all match up as a family.
Rihanna
When Rihanna and Chris Brown got into a very public spat, resulting in her getting out of the car with a bruised face, he made it up to her with a gift.
He gave her a bright-orange Lamborghini Aventador worth $750,000.
Of course, when they broke up shortly afterward, she kept the car. Good girl! She also has a fair few other luxury cars in her stable, such as this Porsche 911 Turbo S, though when you consider that it's worth a mere $160,000, she probably thinks of the Porsche as her cheap little runaround. This car is probably pretty special to her, though, as it as a gift from Jay-Z from back when she signed with his label as a young starlet.
Khloe And Kourtney Kardashian
Did you wonder at all by now whether the rest of the Kardashian family are as into their cars as their young siblings? The answer is yes–as shown here, in this photo of Kourtney and Khloe on top of their matching Mercedeses. It's particularly revealing that they're happy to just get up on top of their luxury vehicles for the sake of a blurry Instagram shot. Khloe also owns an extremely impractical Range Rover wrapped in black velvet, which can only possibly be the purchase of someone with so much money she's hoping it rains just so she can replace the wrap and spend a bit more. This car wouldn't even make it out of the garage for us–we'd just have to settle for sitting inside it and occasionally stroking the bodywork.
Lady Gaga
Here's Lady Gaga driving around in her black Lamborghini, which is really starting to emerge as the car of choice for female celebrities. If you're looking for something a little bit different in her collection, how about the silver Audi R8?
It's worth only a mere $165,000 and is outfitted in contrasting silver and black paneling.
It's positively demure in terms of the kind of choice you would expect her to make. Where's the bejewelling? How about the feathers or–even worse–the slices of meat? Most people wouldn't even think to look for Lady Gaga behind the wheel of this car, which is perhaps one of the reasons why she chose it. Her collection also includes a Ford Bronco, a classic Mercedes, and plenty more.
Mariah Carey
Since she's known for her lavish lifestyle, it probably doesn't surprise you to learn that Mariah owns a fair number of luxury vehicles. Notable examples include her Mercedes Benz SLK with an embroidered 'M' in pink on the driver's headrest, a Maybach 62S, a Rolls-Royce Drophead Coupe, and a pink Porsche Cayenne SUV, which also has the embroidered headrests. That one is actually fully customized on the inside with pink detailing everywhere. Oh, and then, there's her private jet, too, which we should probably add to the mix. She definitely likes to go big with her cars, and she's all about those little touches that make them really hers. You wouldn't be able to purchase one of her cars used because they're completely customized.
Janet Jackson
Janet Jackson has a whole lot of luxury cars. And we mean a whole lot.
She owns a Bentley Continental GTC, an Aston Martin Vanquish, a Lamborghini Murcielago, and a Lamborghini Gallardo Spyder, amongst others.
Those are some big names we're throwing out. It's thought that her fleet is worth more than $1.5 million in total, which is a lot of money to have in the first place, never mind a lot of money to spend on cars. Although she's often driven around by employees and friends, it's not clear whether she also loves to drive–or just likes owning a collection of beautiful cars that people can't stop staring at. We would take any one of the cars on her list any day, especially if she just decided that she didn't need them anymore and dropped them off with us.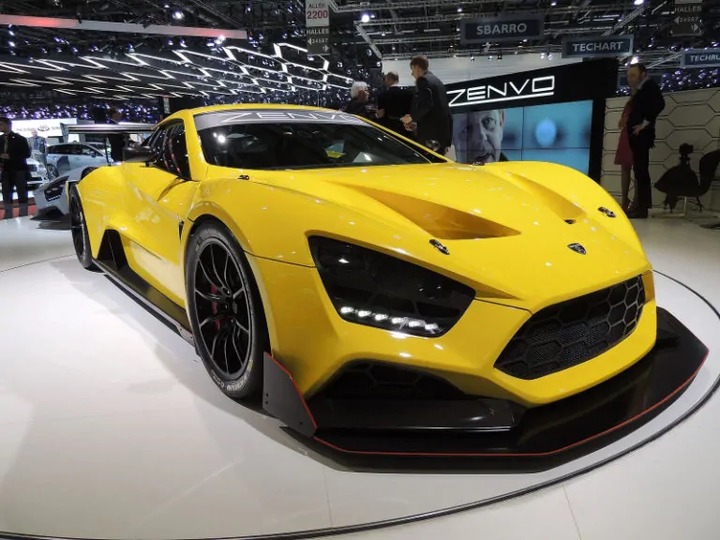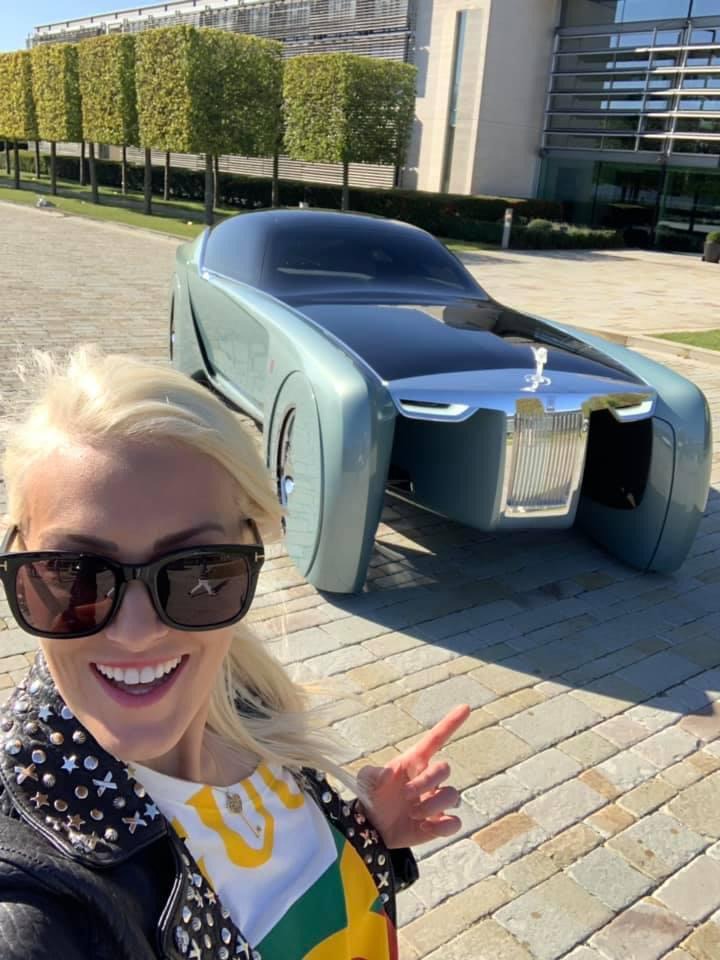 Opera News is a free to use platform and the views and opinions expressed herein are solely those of the author and do not represent, reflect or express the views of Opera News. Any/all written content and images displayed are provided by the blogger/author, appear herein as submitted by the blogger/author and are unedited by Opera News. Opera News does not consent to nor does it condone the posting of any content that violates the rights (including the copyrights) of any third party, nor content that may malign, inter alia, any religion, ethnic group, organization, gender, company, or individual. Opera News furthermore does not condone the use of our platform for the purposes encouraging/endorsing hate speech, violation of human rights and/or utterances of a defamatory nature. If the content contained herein violates any of your rights, including those of copyright, and/or violates any the above mentioned factors, you are requested to immediately notify us using via the following email address operanews-external(at)opera.com and/or report the article using the available reporting functionality built into our Platform See More