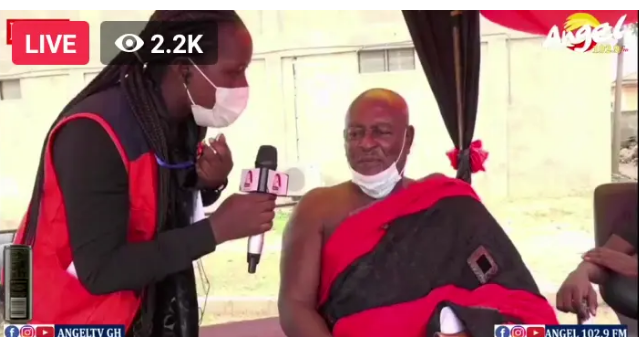 The Chief of Apam in the Gomoa West District of the Central region was interviewed by Angel Broadcasting Network TV ( ABN) to know how he feels about the sad incidence that has happened to the children.
Interview the Chief of Apam couldn't hold his tears, I can't even breath and I don't see this to be true. He cried bitterly.The Chief said, this news came as a shock and it's was very sad in the country(Ghana) especially for the residents of Apam where the sudden incidence occurred
There has been a several sacrifices to appease the gods and the river to have mercy on the drowned children and their families. "Chief said"
All the boys in the town have been strongly warned to stop playing their Sunday special match around the sea. Since the day the sad incidence happened,they boys has stopped going near the sea.
He added that, people have been organized to be train to be around the sea and prevent our children from being drown.
Please how do you feel about this sad incidence?.
Content created and supplied by: Morby_NewsGh (via Opera News )