Bobrisky is a popular internet personality and celebrity who is also a crossdresser.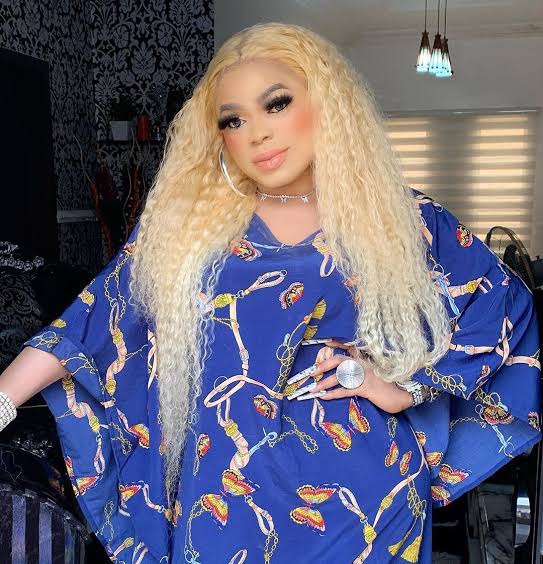 Even thou many people have criticized him based on fact that he is trying to transform himself completely into a woman, Bobrisky has never backed down to those critics, instead he keeps helping and reaching out to many random people everyday.
Just few hours ago a young man with the Goodluck, posted a photo of his grandma eating local food, he tagged Bobrisky on this photo.
Here's what he captioned the photo, "Grandma I am sorry, everything will be okay one day and you will eat a better in this life one day when there's life there's hope".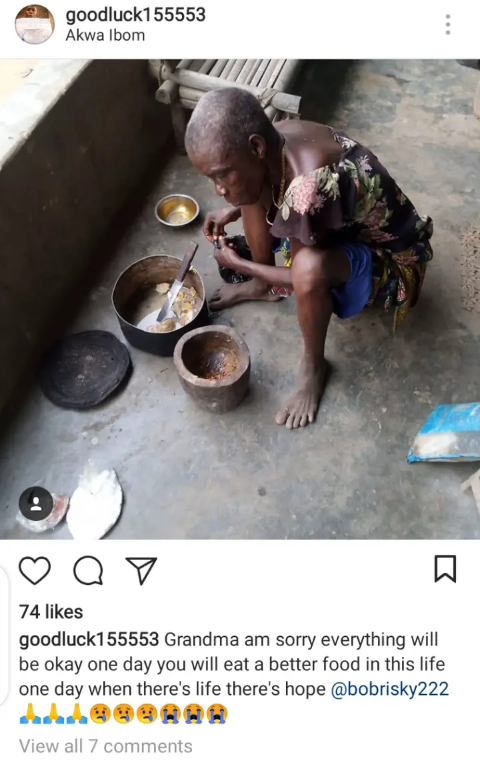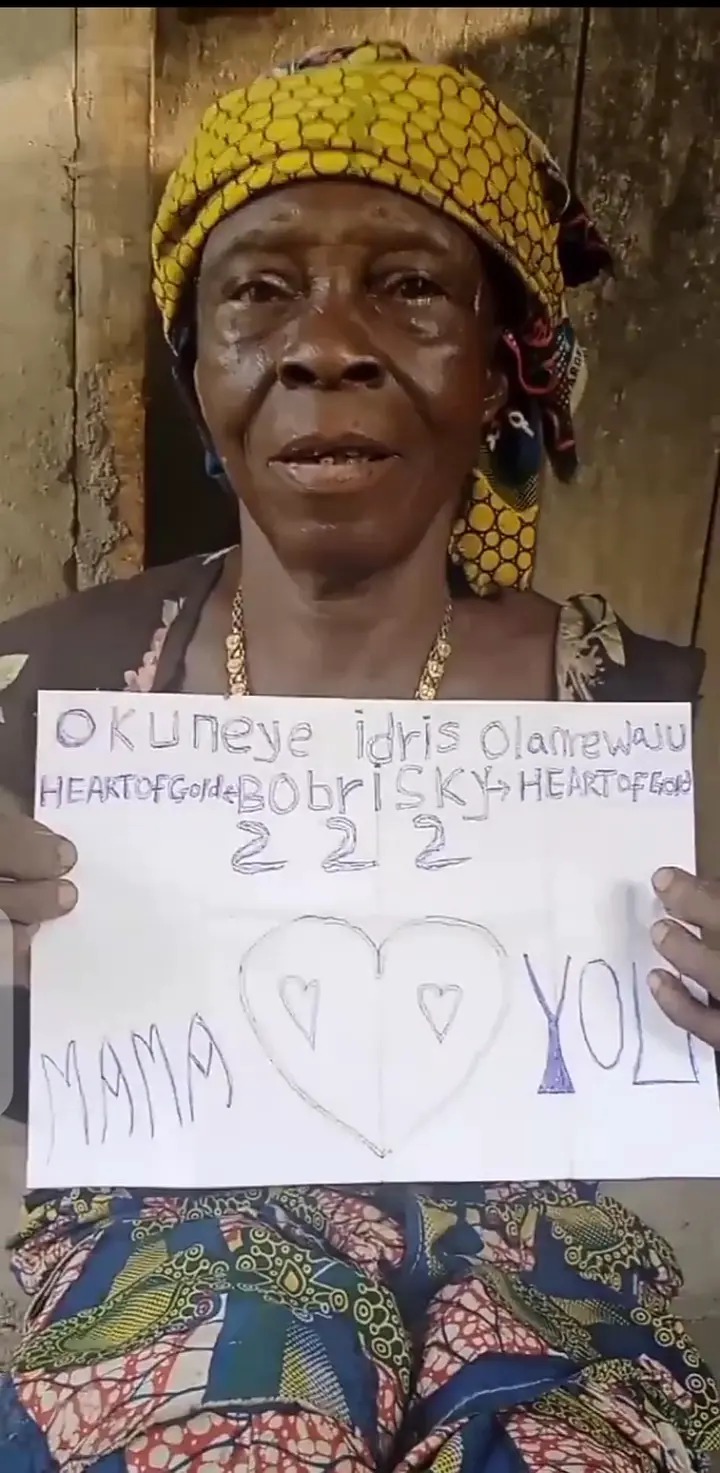 Not long after he the young man tagged Bobrisky, Bobrisky saw the post and replied him.
below is the response Bob gave to him which put smile on the faces my his Instagram followers.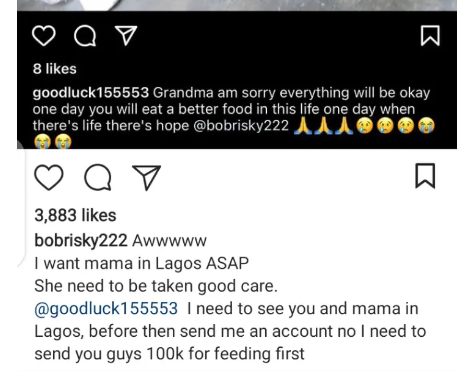 Bob has promised to help this grandma and requested the young man should come to Lagos with his grandma. She also told the boy to send his account number where she said she will send them some money.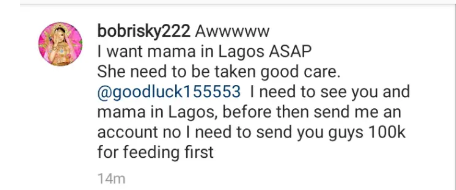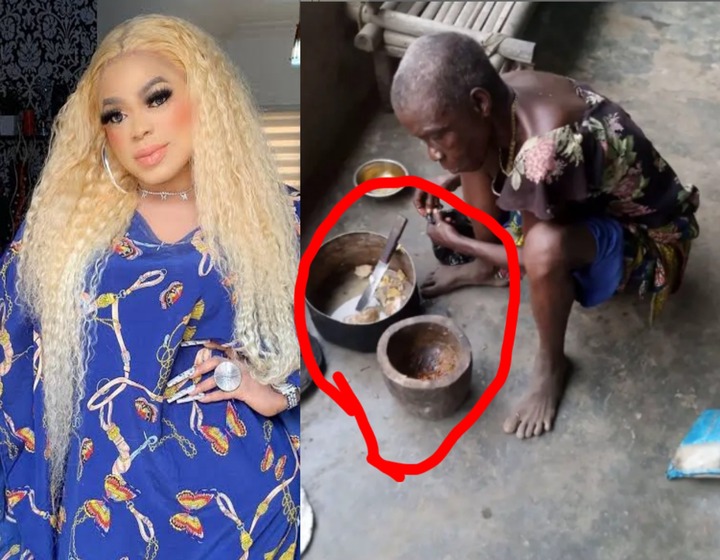 Content created and supplied by: universal_news (via Opera News )