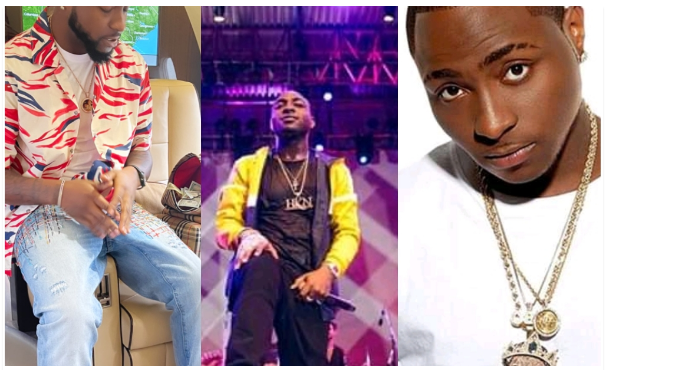 Nigerian music artiste David Adedeji Adeleke popularly known as Davido has been snubbed by his fans for tweeting "pray for Nigeria".
Nigeria according to many, is facing several setbacks including the invasion of Boko Haram, division between northern and southern Nigeria among others.
Davido upon sensing danger or whatever the reason might be tweeted on Friday, February 26, 2021 calling for prayers for Nigeria.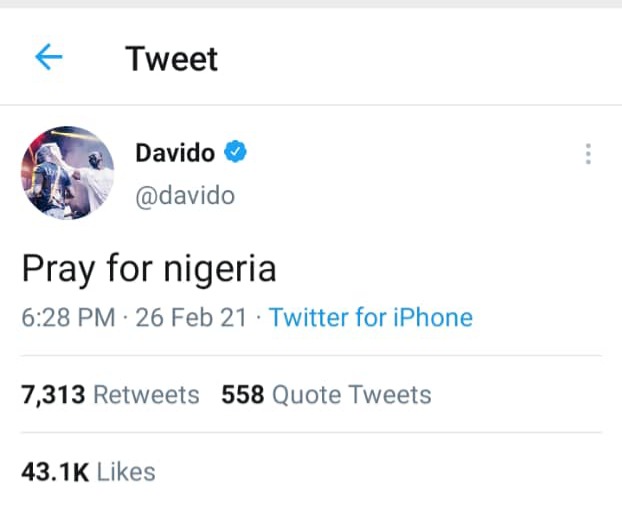 However, it did not go well will many of his fans hence snubbed him as they replied to his tweets.
@DanielRhega, the first person to reply says as follows: "No disrespect Davido but Nigeria needs more than just prayers, everyone especially you celebs should step-up and advocate for the people cos truth be told, a lot of celebs only show support for clout..."
Another person by name @oluwanyiolubanwo too said it is a waste of time.
@patriki142 too said " which kind of prayers bi dat...", he was asking because they have already given all those prayers and it was time to give the country back to the whites.
@spycee01 said they have been praying for Nigeria in the Apostolic churches for 10yrs now but no show...so Davido should come again.
Was Davido wrong?
Kindly share your views I the comment section.
Content created and supplied by: daniel54 (via Opera News )