Comic movie actor and producer, Alex kofi Adu popularly known as Agya Koo has revealed that his downfall in the movie industry was caused when he acted naked in a movie called Okomfo Anokye .
Speaking in an interview, the veteran movie actor says his downfall begun when the directors of Okomfo Anokye movie faked his nude scene when he decided not to play such role, because he does not support acting nudes in his movies.
Agya Koo says the directors paid someone 100 cedis to act the nude scene, faking it as if it was him by editing his face to match the naked person.
He went further saying , the King of Ashanti , Otumfour Osei Tutu once called to advice him not to do such naked scenes. He told the movie directors to stop doing those things in Ghanaian movies but they refused to listen to him.
He says he cursed the producers due to his what they have done to him.
"We all know the story of Okomfo Anokye, it got a time he went to swim in a river and some girls were spying on him, so he cursed them. That was the scene the directors wanted m to play."
"At that time , when Agya Koo is a community to act movie ,the whole community comes to see him acting, including the chiefs and pastors come there to see me acting.
"So i told the directors i cant do that nude scene in front of people who have come there to see me acting. Because i am shy of doing such things in public."
"The directors got angry at me because i refused to act nude in the river."
"I later got to know they plotted my downfall and wanted to get me out of the movie industry."
see link to the video ; https://fb.watch/3uqSSQ65EU/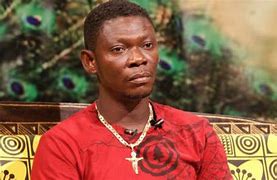 Content created and supplied by: Kwametino2015 (via Opera News )