Names often carry a lot of stories. They may tell of a situation or occurance which people do not want to forget. For this reason, a lot of things are considered before a name is chosen for anything, be it human or place. For instance, in Ghana, people often name their children after people they consider as important in their lives. They do so either in appreciation or with the hope that the children would grow up to emulate such persons.
What of the names of cities and towns? What influenced the names chosen for them?
In a series of posts, we will look at some popular towns and cities in Ghana and how they came by their names. We start today with Achimota.
Achimota is actually a statement in Ga, not a single word. In the period prior to colonization, as it is known, the slave trade venture was really rife.
Some of the slave routes passed through Accra in those days. It is believed that slaves who we're able to escape made their way into a vegetation where the locals referred to as 'akyii mor tá', which loosely translated, "No names are mentioned here". The escaping slaves were admonished not to use names of other slaves who were with them, just so they would not be identified or even rearrested. "Akyii mor tá" later got slightly corrupted and became 'Achimota'.
Quite interestingly, it is the school established there which is more synonymous with the name.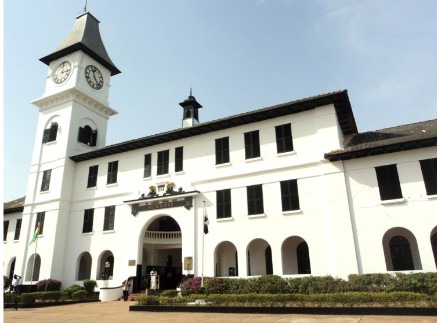 I hope you enjoyed the article. The stories of other places will soon follow. Watch this space and 'follow'.
Content created and supplied by: Megg_NewsGH (via Opera News )