The Holy Book of Christians, Bible, is full of contentious statements that need "spiritual" mind to comprehend, dissect and disseminate to the loss souls. 
In fact, there are different interpretations of its content and that have resulted in setting up of various churches with diverse doctrines. 
According to the famous highlife artiste, Okyeame Kwame, he finds it difficult to understand Mathew 16 verse 28.
"Truly I tell you, some who are standing here will not taste death before they see the Son of Man coming in His kingdom."
This statement was made over 2000 years ago and Okyeame Kwame believes that there is nobody on earth who has that age as of today.
Therefore, he asked that is Mathew 16 verse 28 a metaphoric or a literal statement? What is the difference between the kingdom of God and the kingdom of heaven?
He said that
"I wish to turn the Christ in me and be able to even love and protect those who persecute me . I wish to bear the nine fruits of the Holy Spirit . I just do not understand this verse . Please , help me understand. I am seeker who will not stop till I know". 
He wrote this on his Facebook page today, February 7, 2021.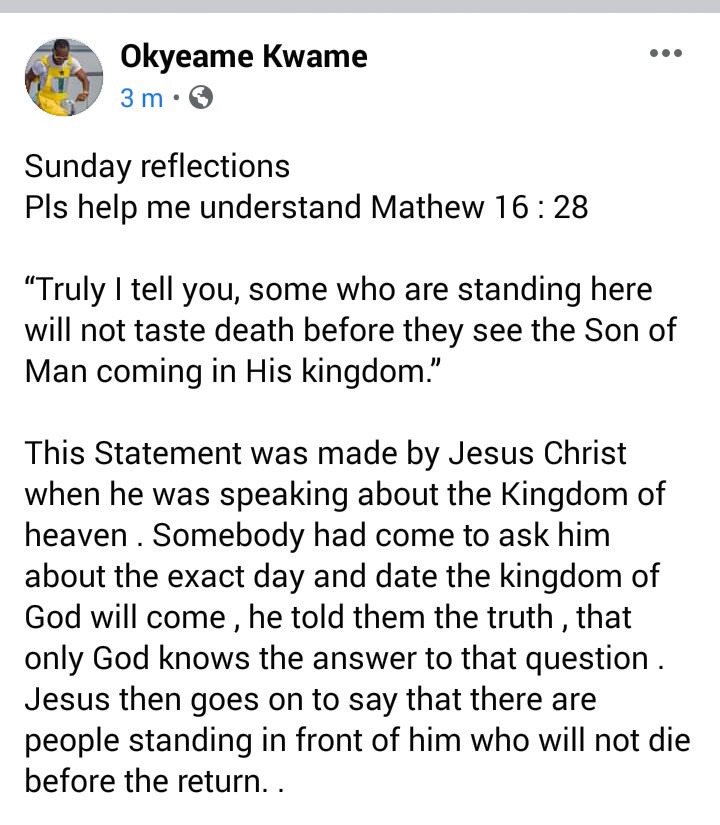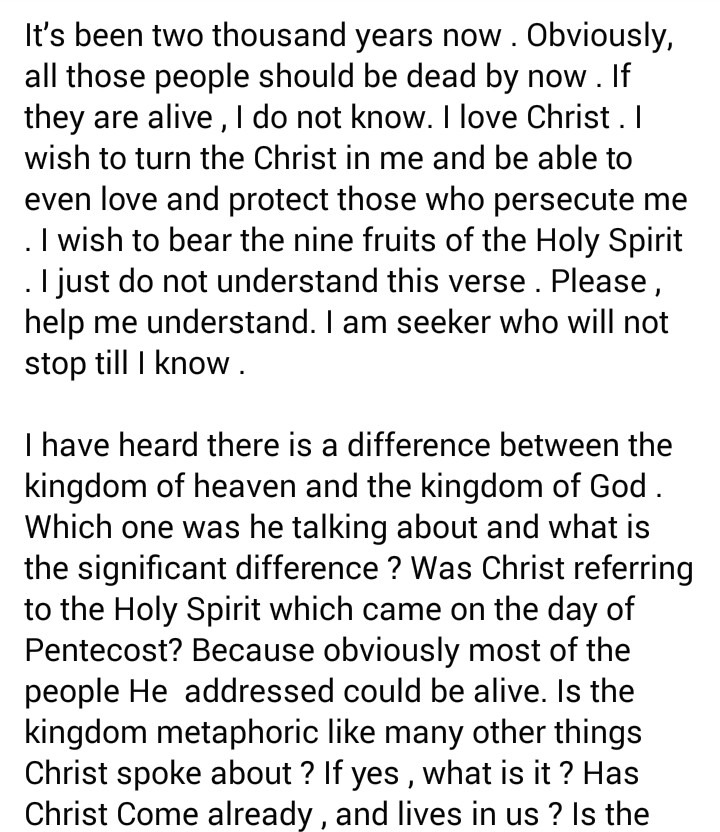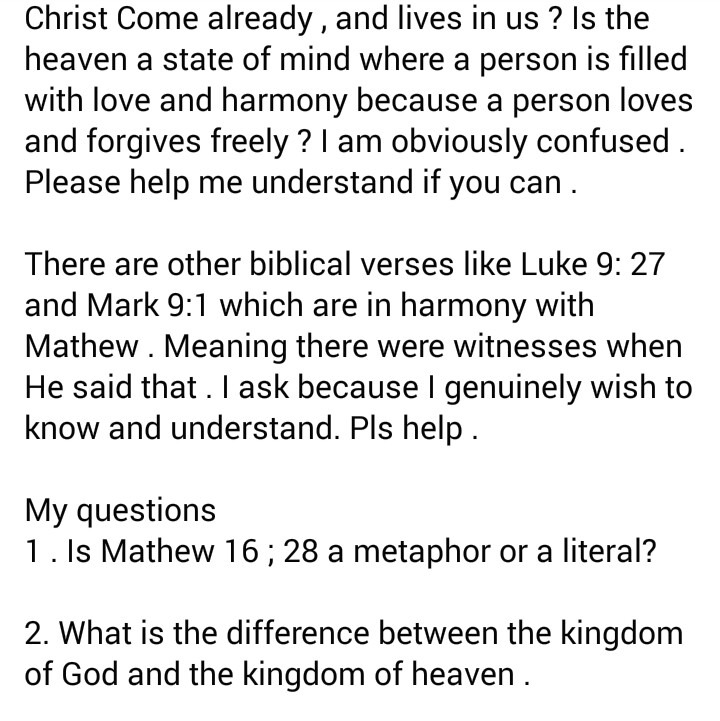 Content created and supplied by: KojoGh_News (via Opera News )