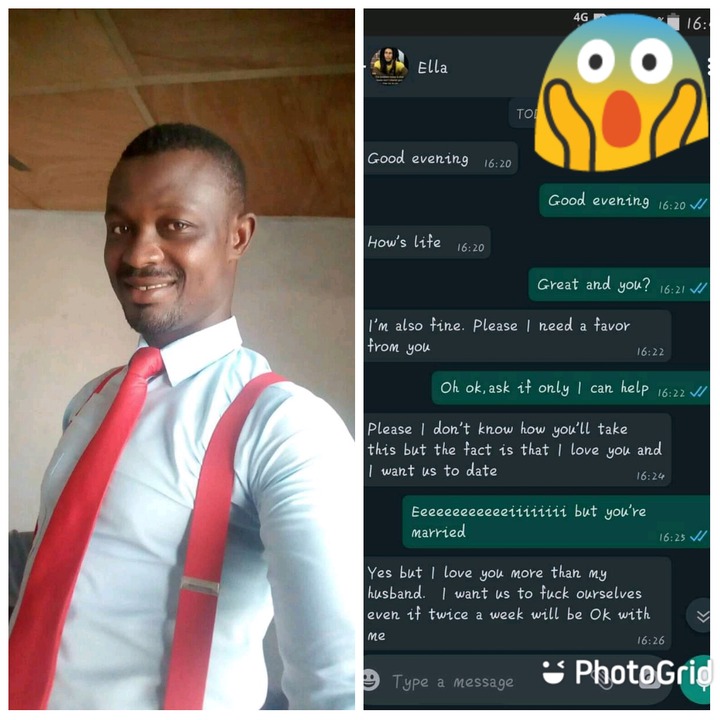 Good day once again our followers out there, we are very grateful to have you as our Followers, and please if today is your first time viewing our article, kindly do us a favour by clicking the +Follow button that get access to all our newly published articles.
Cheating is one of the unacceptable behavior in our Ghanaian community But of late it has become a fashion. There is a saying that what a man can do, women can do and do it better. 
You will be surprised the kind of trending news we brought to you today. 
A married woman named Ella has disgraced her self on social media, She has been exposed of cheating. The married woman tried to convince this young man named Eastwood Kaakyire to go in bed with her twice a week and she will pay her GH¢1000, the man was very surprised so he asked the woman that why is your man not active in bed? But the woman responded that her man is actually active in bed, but she wants additional satisfaction.
The guy is confused, because he is afraid may be it's a set up that the woman is trying to play on her, so that she will expose him publicly, So he told the married woman to give him sometime to think about the proposal.
Read full text below.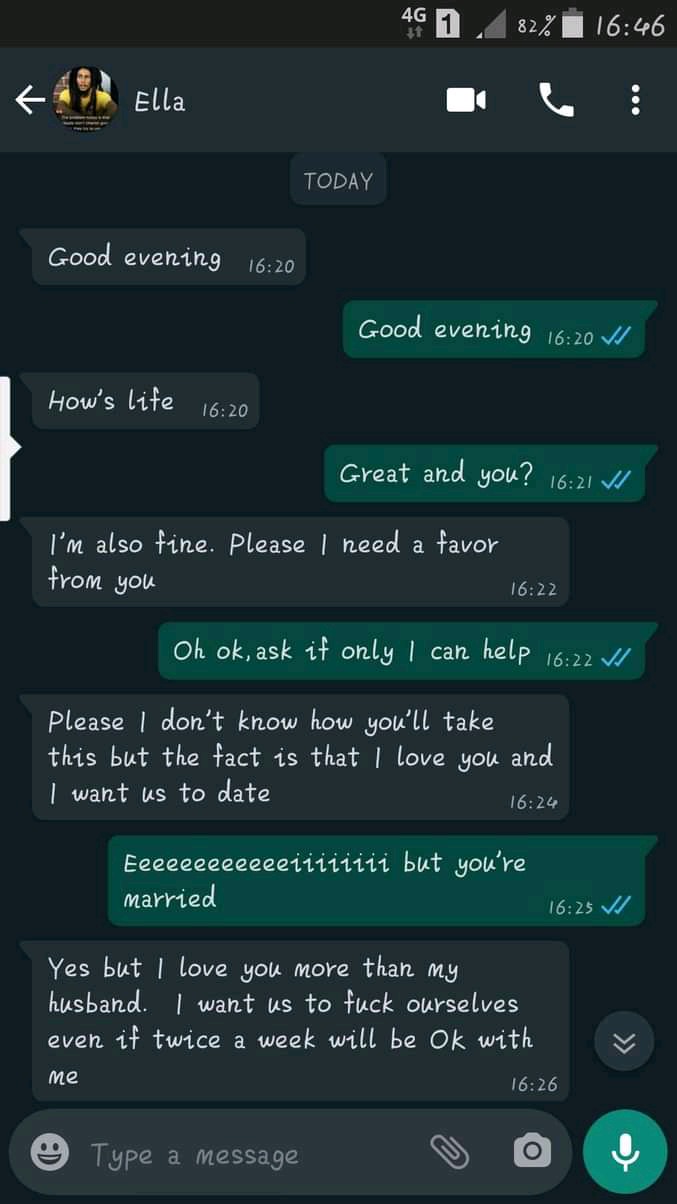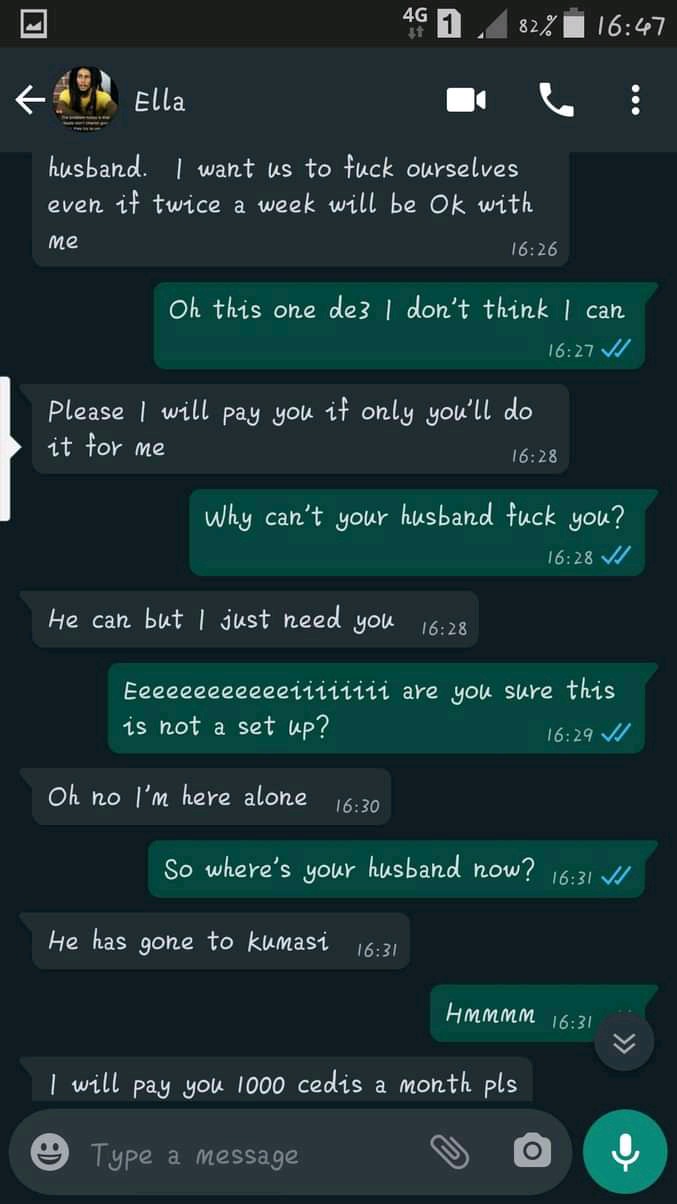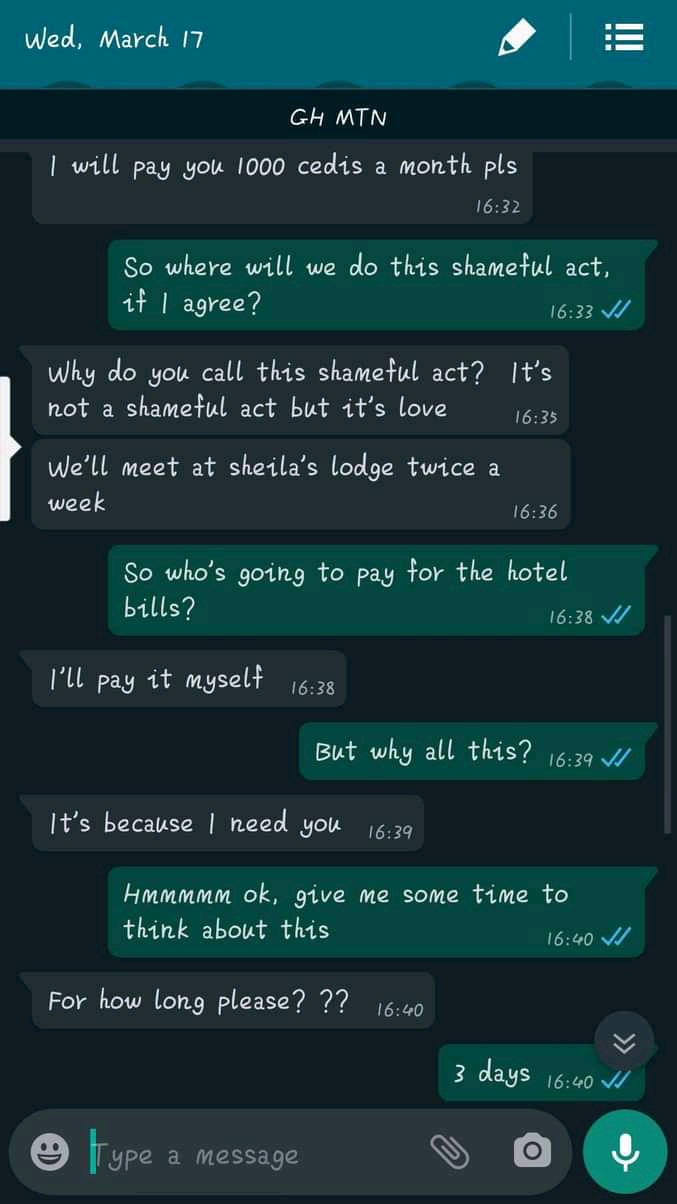 This is very shameful the guy termed it as such, but the woman insisted that, it's not a shameful act so he should make up his mind well.
Our Fellow readers please do you think the guy should go ahead and mingle with the woman, or he should run away from this temptation?
Friends and followers left some comments on his page as follows.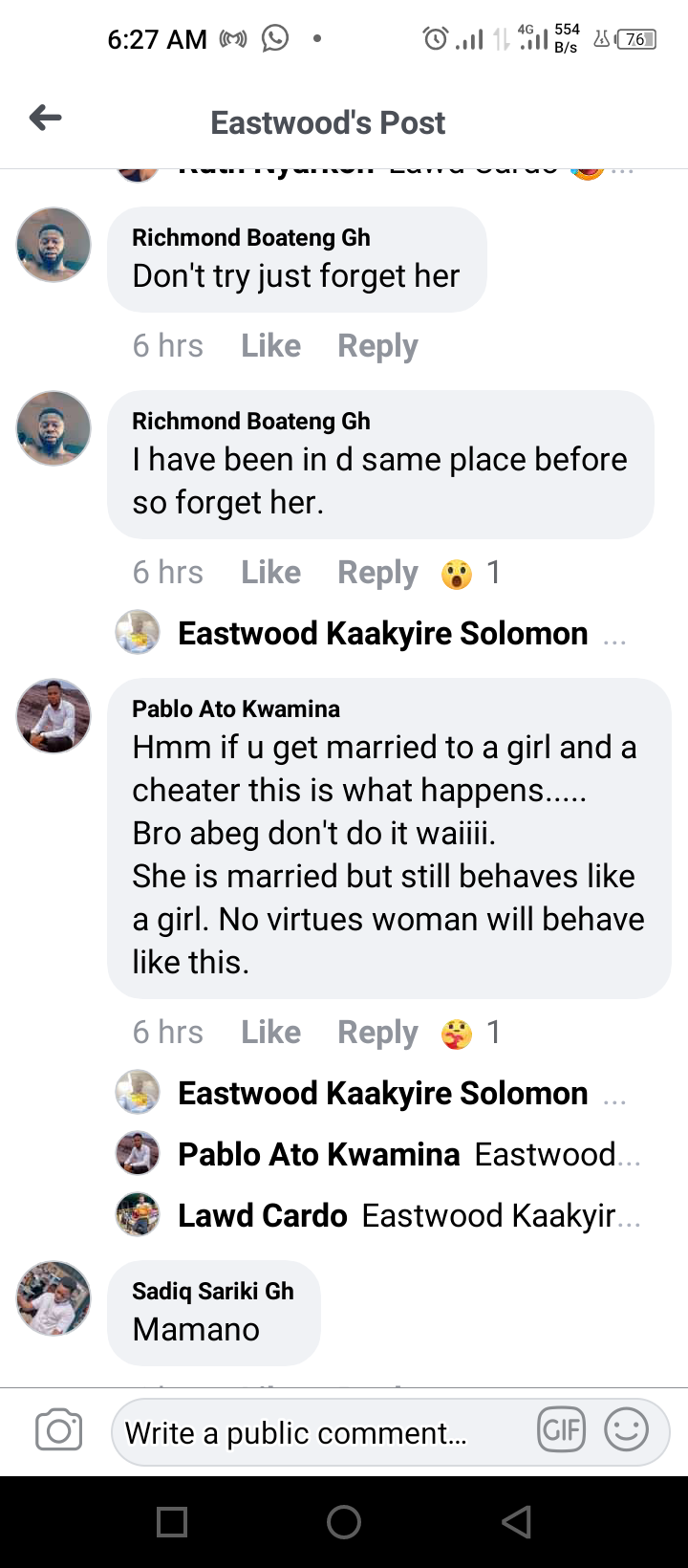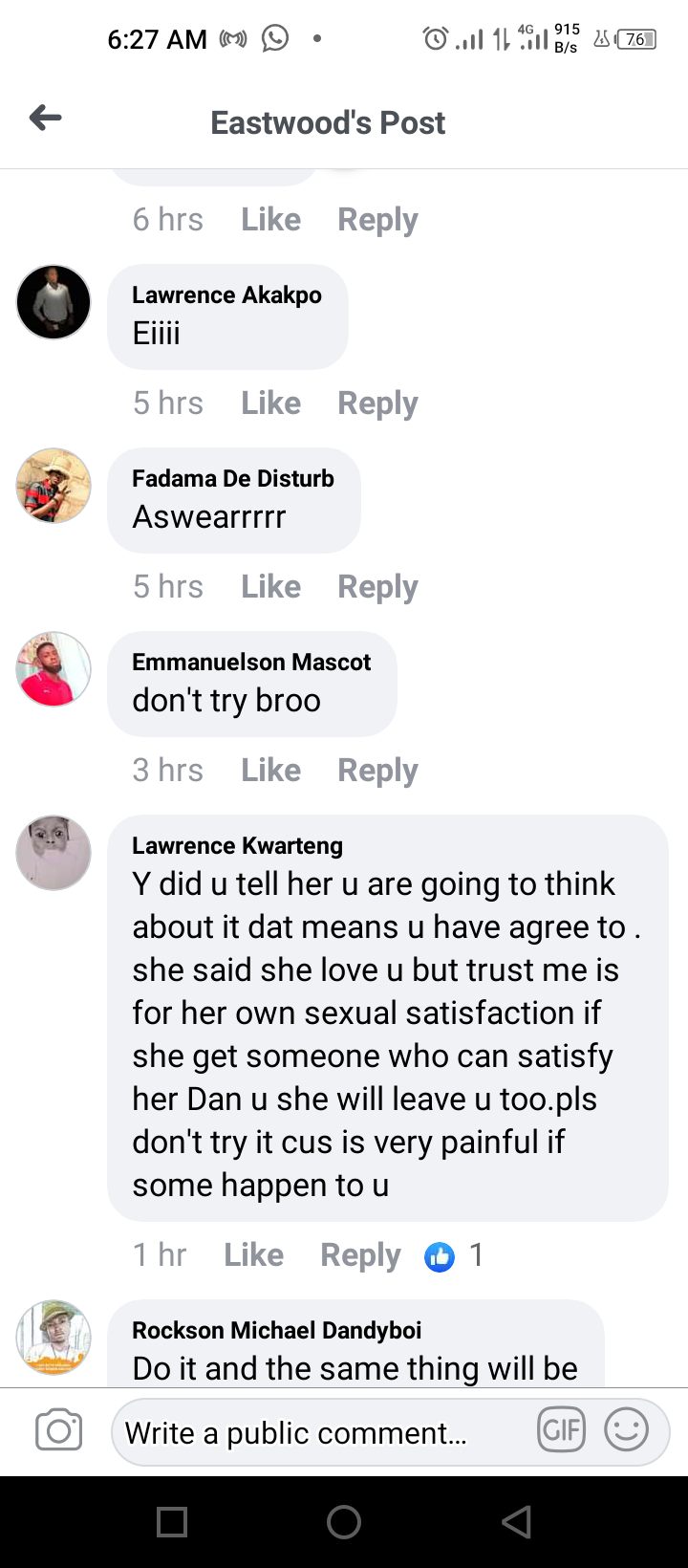 Thanks for reading our article, we will be very glad when you follow us to get access to more trending news and stories in Ghana. And your comments are warmly welcomed. Kindly drop your idea about this issue in the comments section.
Thanks for reading our article. Please do us a favor by clicking on the +Follow button in order to get access to all our newly published articles.
Like
Share
Follow
Comment
Content created and supplied by: Davidographix (via Opera News )