Source: https://news.phxfeeds.com/share?docId=4603133047567390064&source=phx
I wonder why some people could stoop so low, to get to the extent of cheating on the person that they're in a relationship with. Severally, I have wondered what people who cheat in their relationship stand to gain. Will cheating on their spouse make them influential in the society, will it wire more money into their Bank account, will they name be listed in the Guineas book of record, or that they government will recommend and award them, for ever cheating on their spouse.
If you know you can't faithful stick with someone, why not end whatever connection you have with the person and have a peaceful mind, instead of double dating and hurting someone's feelings. No matter how we see it, cheating in a relationship or in a marriage is evil. It is never good. So it is wise as a married man or woman, Boy or girl in a relationship to avoid Cheating.
I was strolling down the internet this morning when I came across a story, shared on internet where a Young man caught his fiance sleeping with his Best Friend. As it was shown in this article, the photo footage from the video, which has already gone viral on the internet.
According to the information gathered by the source, the young man whose name was not given for security reasons, set out to work as he normally does, then while at his place of work, one of his neighbors called him to inform him that his best friend, and his Fiance has been inside his room over an hour. And that their is a loud music playing from his room, ever since they both entered into the room. Within few minutes he received the call, he stormed the residence and quietly opened the door, for it was locked from the inside probably by either his fiance or his Best Friend. On entering his house, he tiptoed and unfortunately for them, he caught his Best Friend on top of his Fiance.
Furthermore, According to the story provided by the source, the two were supposed to get married in few weeks from now. Adding that his fiance through the video was seen pleading with his to forgive her, for it was the Devil that pushed her into doing that. And that he should not call off the wedding as was planned.
"The Devil deceived me. It was never my intentions to sleep with him. Please forgive me and don't call of the engagement, for it will never Happen again I promise", The Lady says.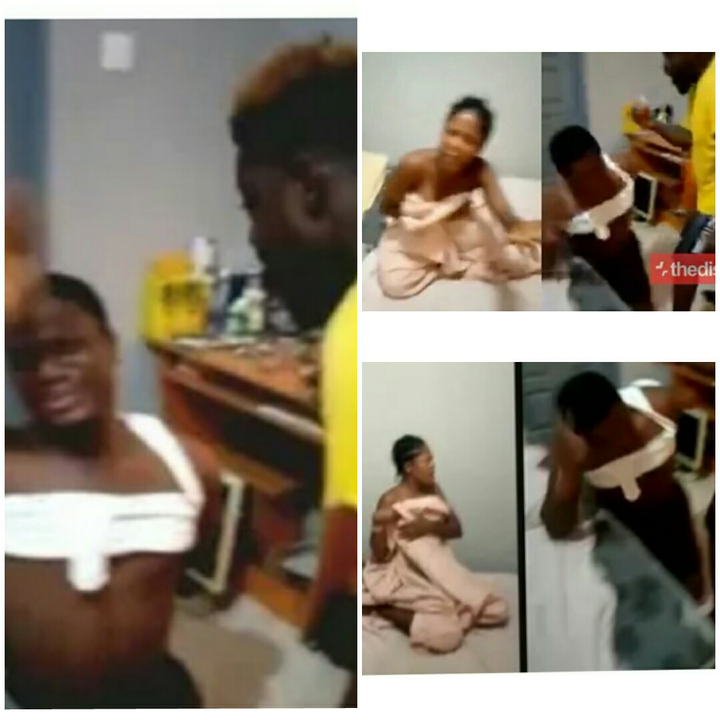 Personally I feel for the young man. After all he must have passed through to ensure that, they wedding will take place in few weeks from now. And it turned out that his fiance decided to ruin everything, by sleeping with his Best Friend on his own house.
What is your thoughts on this. Do you actually believe that it was the devil that Deceived her into doing it, or that she deliberately did that? What advise would you give to this man. Should he go ahead with the wedding and Marriage plans, or should her call off the engagement?
Share your thoughts on the comment box below, and share these article too, someone needs to learn from these Story and end cheating in his/her life.
Below are the pictures from the scene: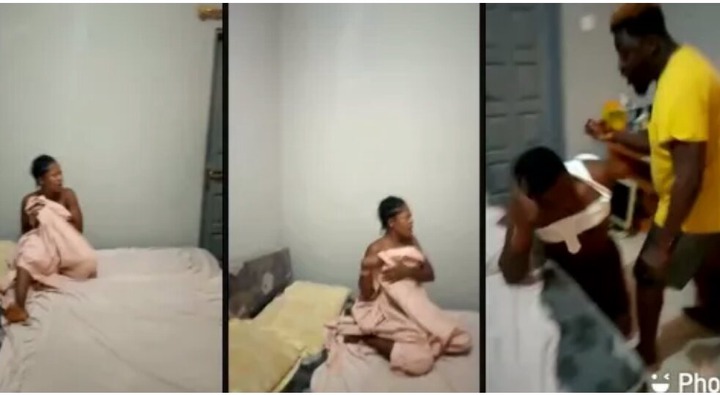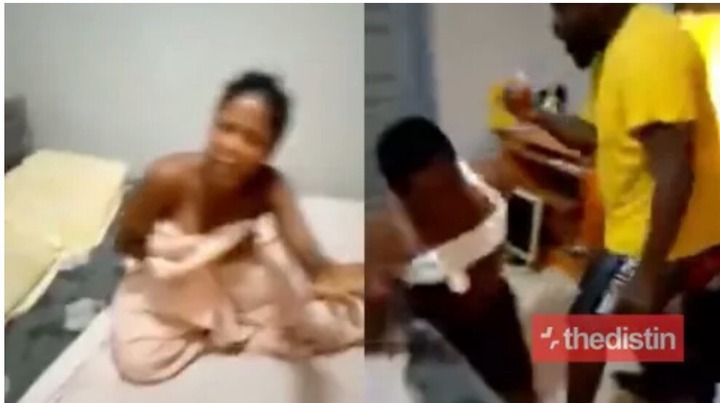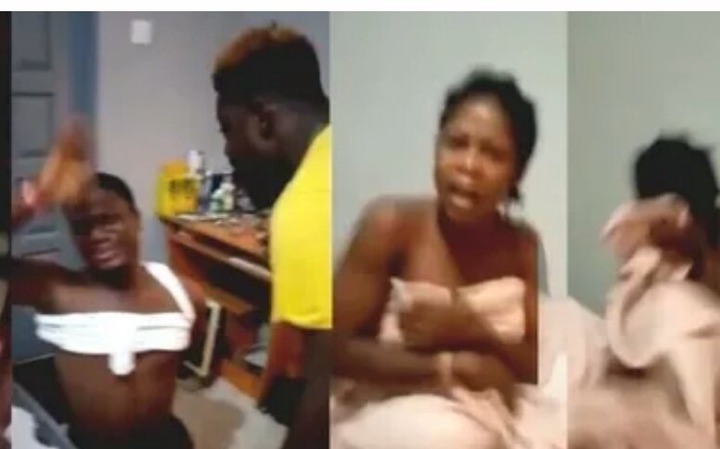 Content created and supplied by: KofiLegit (via Opera News )