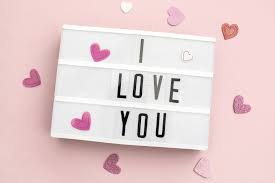 1. What's something that you've never been able to do well?
Sharing faults and shortcomings can be a great way for two people to become closer. Just make sure to be supportive and don't make fun of what she can't do. That kind of ruins the point of the whole question.
2. Who is the most humble person you know?
Kind of a random question but it might give you some insight into the people she chooses to surround herself with or the people she looks up to.
3. What is the silliest reason someone you've known has completely lost it?
Another one of those questions for pulling out a good story. I'm sure you've got a funny story about someone losing it to share as well. Great for a laugh and for getting a conversation going.
4. What is quite possibly the most annoying thing ever?
We all get annoyed at things now you can see what she finds annoying. Probably a good idea to try and avoid doing the things she finds annoying. And there's a good chance that you'll both share something that you find annoying and it's always good finding things in common.
5. What's the weirdest tradition your family has?
Awkward family photo
I've come to the belief that no family is totally normal. There are weird traditions and customs in every family. Often people don't even know that other families do or don't do a certain ritual or tradition.
That's why this is a perfect question for finding out more about her family and how she grew up as well as sharing some about your family.
6. If you could choose anyone living or dead, who would you choose to lead our country?
Possibly political but this one will probably end up getting more of a creative answer. It can tell you a lot about what direction she'd like the country to head in or it might let you know that she isn't into politics.
7. What app on your phone do you wish you used more?
A little different spin on the normal what's your favorite or most used app question. We've all got apps on our phones usually self improvement or education apps that we mean to start using but never get around to.
Also this question is a great gateway question for a discussion about apps.
8. Who was the most power mad person you've met?
Kind of an odd question, I debated whether to include it on this list. But it might lead to an interesting story so I decided to leave it in.
Feel free to skip this one if you aren't into it or don't think she'll find it interesting.
9. What world famous monument do you have no interest in visiting?
A pretty random question but great for seeing what she isn't into. It can definitely lead to some interesting answers and you'll learn a lot more about how much she likes and dislikes travel.
10. What is something that you think people are only pretending to like or are deluding themselves into liking?
A perfect question for finding out what trends or fads she just doesn't see the point in. Definitely not a normally asked question but it can get some really interesting answers.
11. What joke went way too far?
This one can get dark quick depending on what story she decides to tell. Just a heads up. Still a great question though and can lead to an interesting story.
12. What are some of the telltale signs that a guy is creepy?
So we all know people that seem a bit creepy. So, what mannerisms makes them seem creepy? Are they really creepy or just a little socially awkward? This can really lead to a great conversation about how humans view each other.
13. What is your very first memory?
A little question that probably won't tell you much about her but it's still a fun question to answer. We all like talking about ourselves after all.
14. What's the most embarrassing thing you've said or done around someone you had a crush on?
Get ready for some cringing. She might not want to let you know but if she does it can be a really good question for bringing out a good story. You might want to skip this one if you just met her but it's great if you've known her for a while.
15. Who is your favorite actor or actress?
Another question that is a little generic but perfect for learning what types of movies she is into. Also a great intro into a conversation if you also like one of the actors or actresses she mentions.
Plus, it's easy to spin this question off into a discussion about movies. Because who doesn't like movies?
16. What doesn't exist but you desperately want or need it?
Content created and supplied by: Beautiful_Vero (via Opera News )