The controversial save the date that shot the country into a state of worry, shock and verbalized disputes on almost all social media platforms, finally saw its manifestation.
From a heavy military presence to an uninvited crowd gathered to witness what has been described as a celebrity wedding. 
Sources have sighted that militia creed was established there, having manned almost every entry post during the wedding ceremony.
Obuasi is currently trending because of this wedding that has been on the talking lips of Ghanaians. 
After what has been labeled as a successful love union, social media kept buzzing with reactions, comments and varied sentiments surrounding their young marriage life.
Ghanaians shot into these once again after it's union never saw the emergence of the supposed clash of soldiers between the embittered lady and the new Mr in town.
You can find the comments below and how Ghanaians openly shot into it.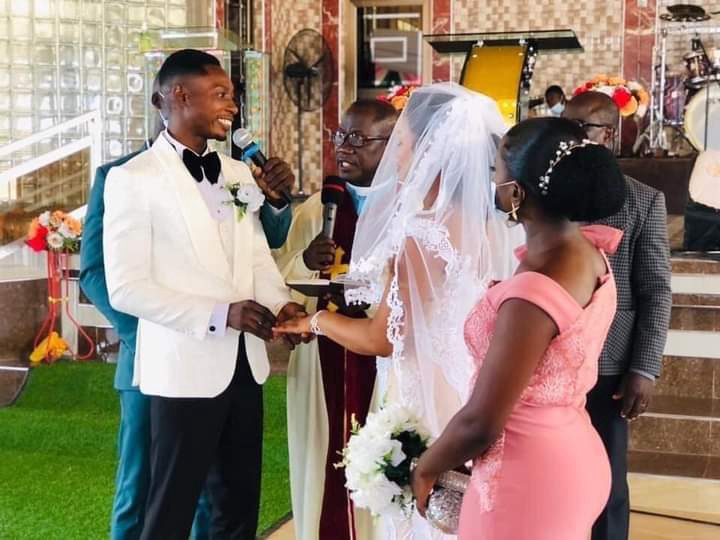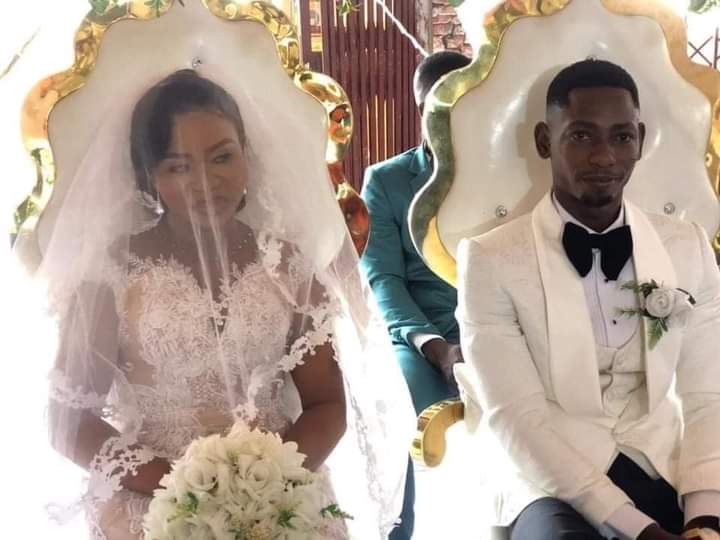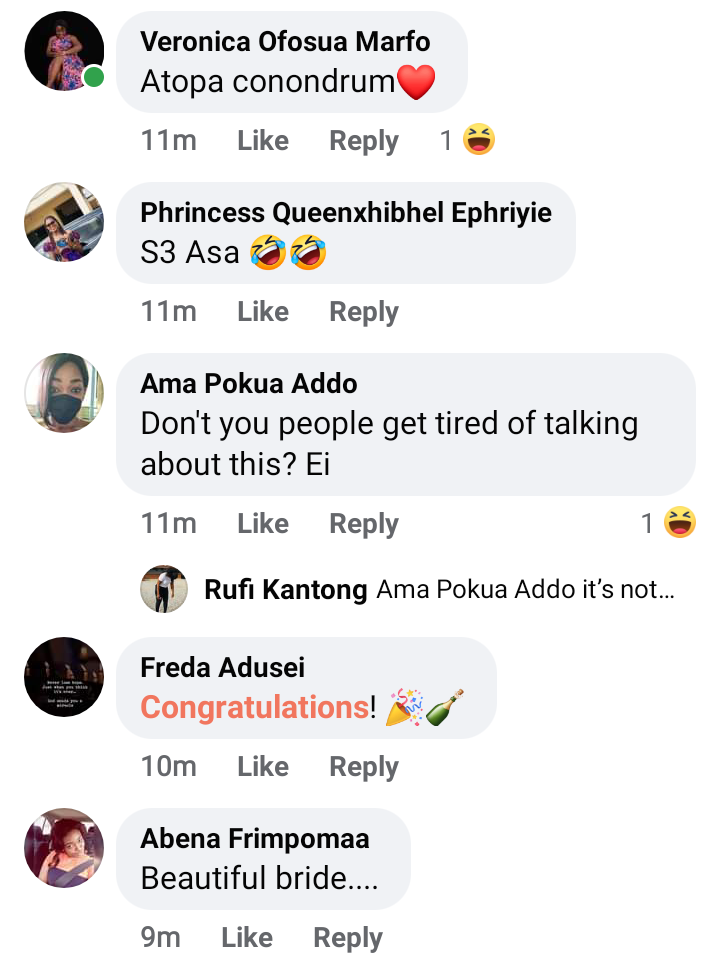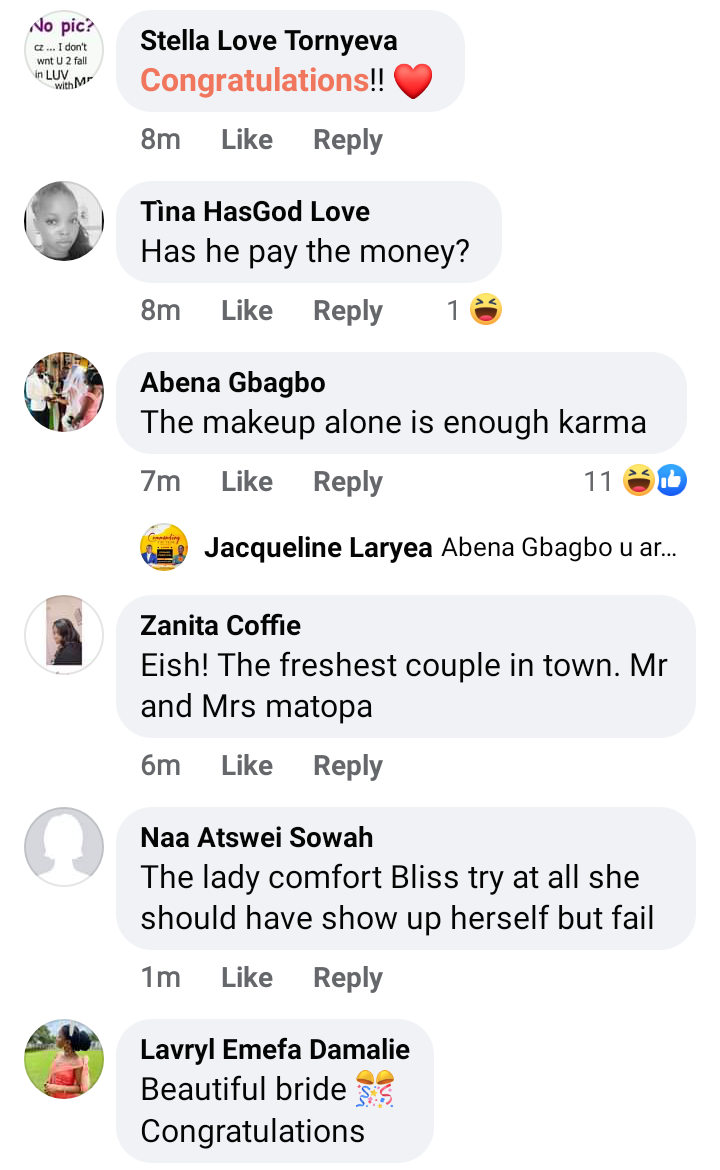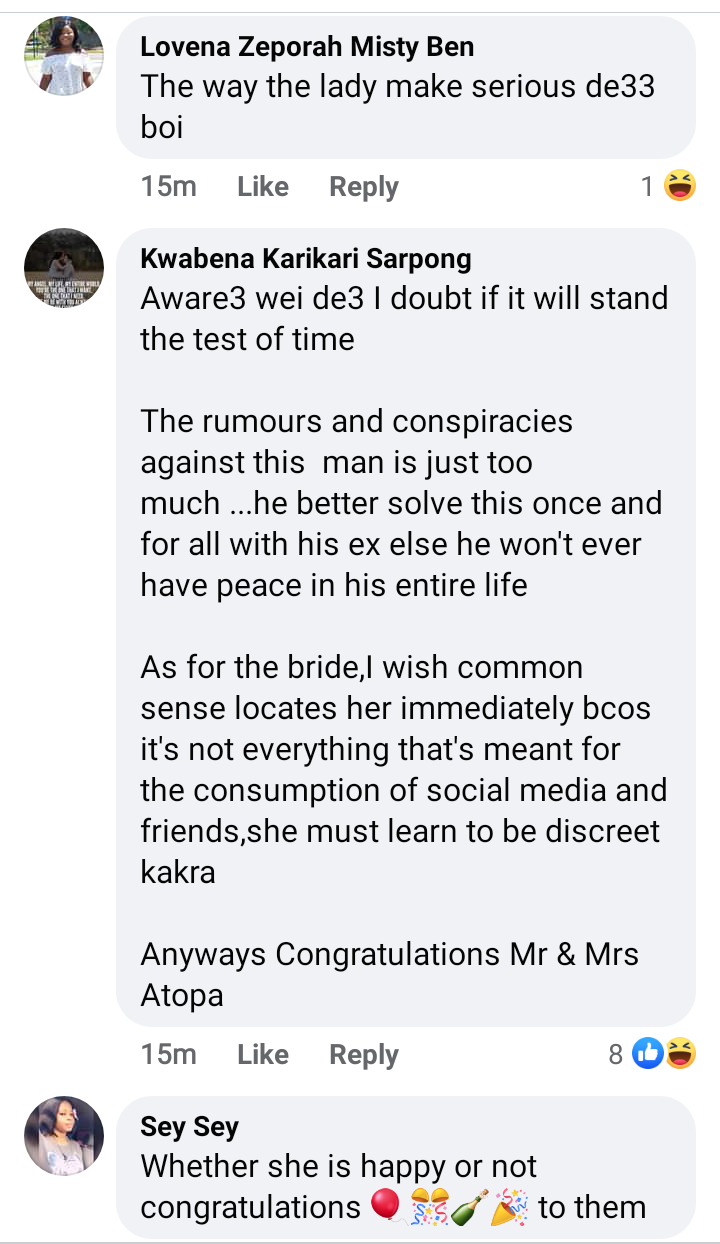 Content created and supplied by: Koinonia (via Opera News )