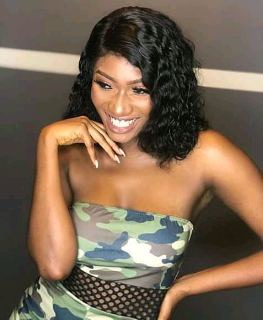 Wendy shay: born Wendy addo is a Ghanaian Afro-Pop and Afrobeat singer who hail from Eastern Region of Stuttgart Germany- born to Mr& Ms addo on the the February 20th 1994 in kwahu, a suburb of Eastern Region of Ghana.
The first spirited and energetic songstress journey began a decade after losing her beloved father at the age of 4 -years old her journey really kick-started through attending music school in Bernhausen Germany.
Throughout the duration of her 4 -years course, Wendy really started to identify her passion and began to show more attention to her new found love music, despite always singing and dancing in church and family events.
Wendy is one of the four siblings who relocated to Germany from her native home, Ghana, but before making what huge in her and she drop her first song 'Uber Driver' hitmaker began her education at morning star the onto St.Martin De porres (GHANA).
Content created and supplied by: MichaelMA (via Opera News )