This is so disturbing, innocent person killed and wasted for no reason after his colleagues hit him with a shovel as they engaged in a dirty fight.
In a new viral video, spotted on the Instagram page of "Gentletheblogger", a man could be seen lying helplessly on the ground while two workers fight dirty with each other, slamming each other with the shovel which they were using for work.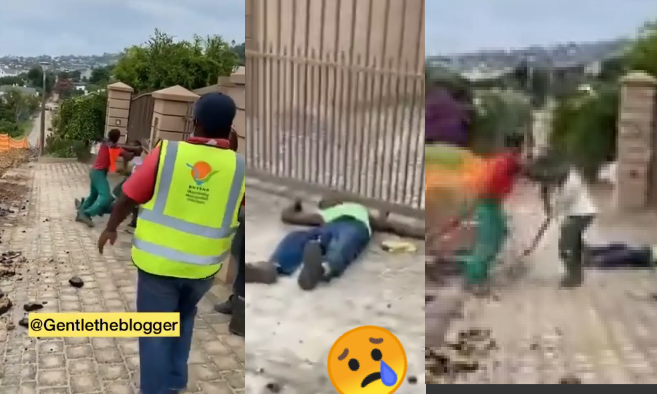 These men as they can be seen in the video, had their PPE's on while working on a new gutter. Two of these men, while at work, started a heated argument which later turned into a dirty fight, killing one of their colleague who was closer to the scene.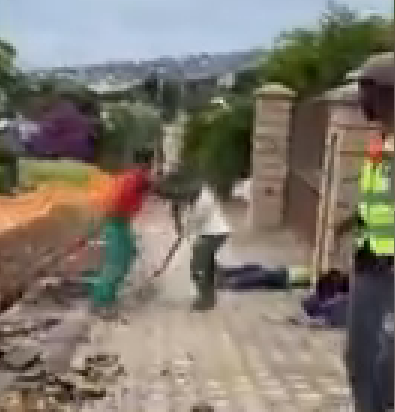 This got the rest of the working mates scared as they stood by and watch the two smash each other with shovel. The disturbing part is, they didn't even stop fighting after knocking their colleague dead in cold blood.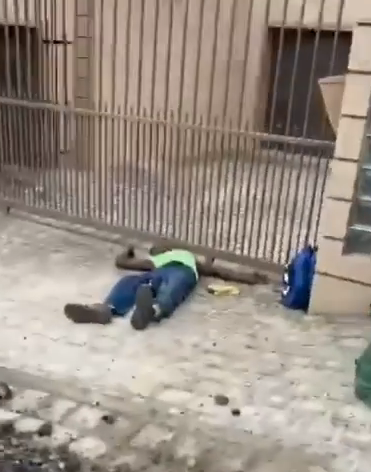 The two however continued with the fight until finally, their supervisor came in to settle the issue. Whatever started the fight is yet to be known, this is one of the most disgusting fight I've ever seen.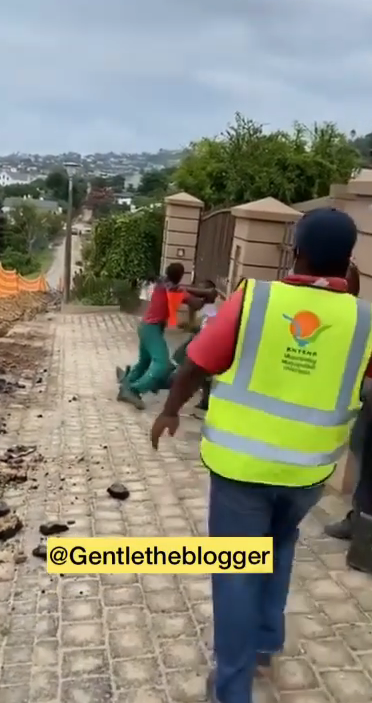 Content created and supplied by: KwesiFaithful (via Opera News )