Social Media has become a place where a lot of people came up with falsehoods stories and lies. And with the hope that those falsehood stories and lies will help to make a name for themselves. And this is not something one should be proud of because it is better to have a good name than to have a bad name with many followers. And also if you know to be a liar, don't be surprised if you are speaking the truth and people did not believe you. There is no other reason than because of the name you have created for yourself.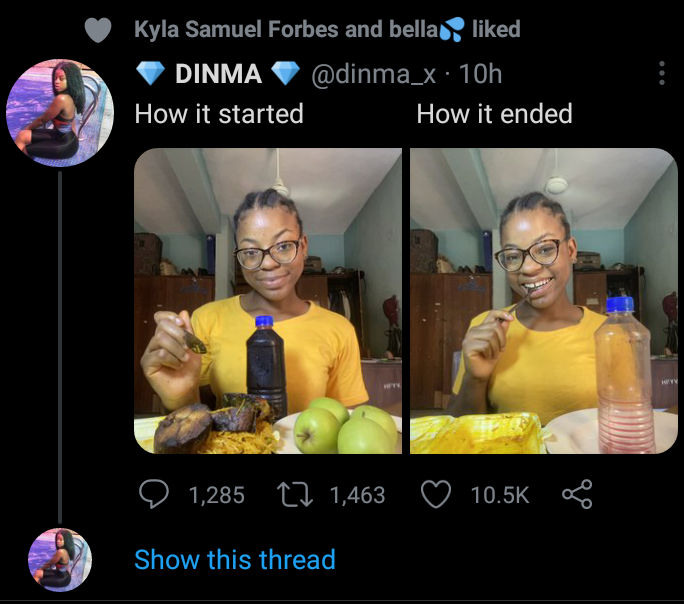 And back to the main discussion, a lady who has allegedly claimed that she finished a big plate of spaghetti with four apples and a bottle of zobo via the picture she posted on her Twitter account named @dinam_x.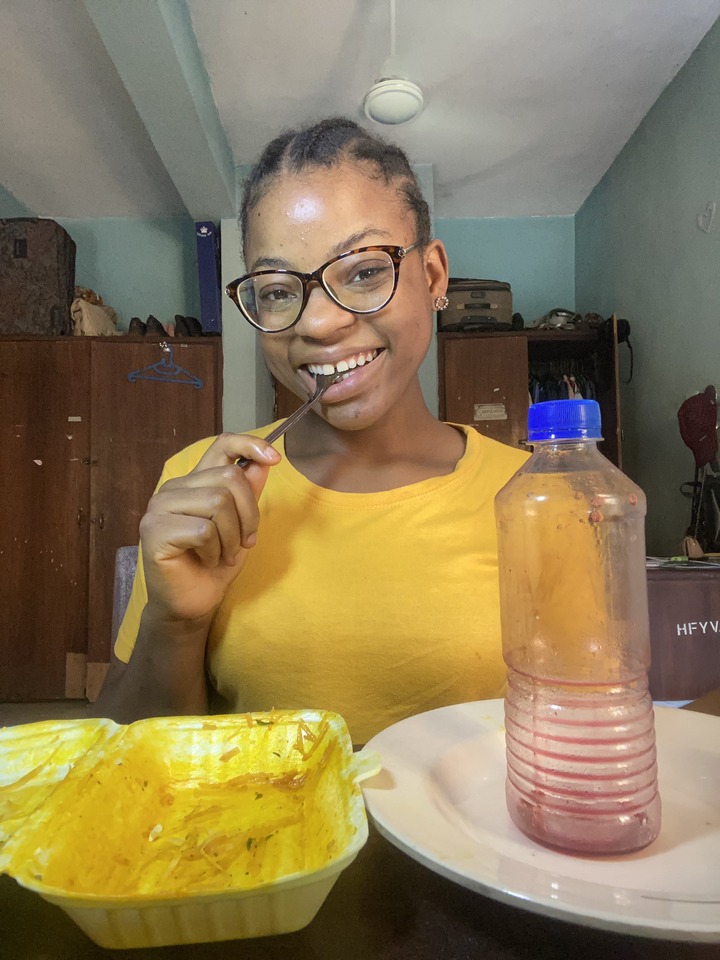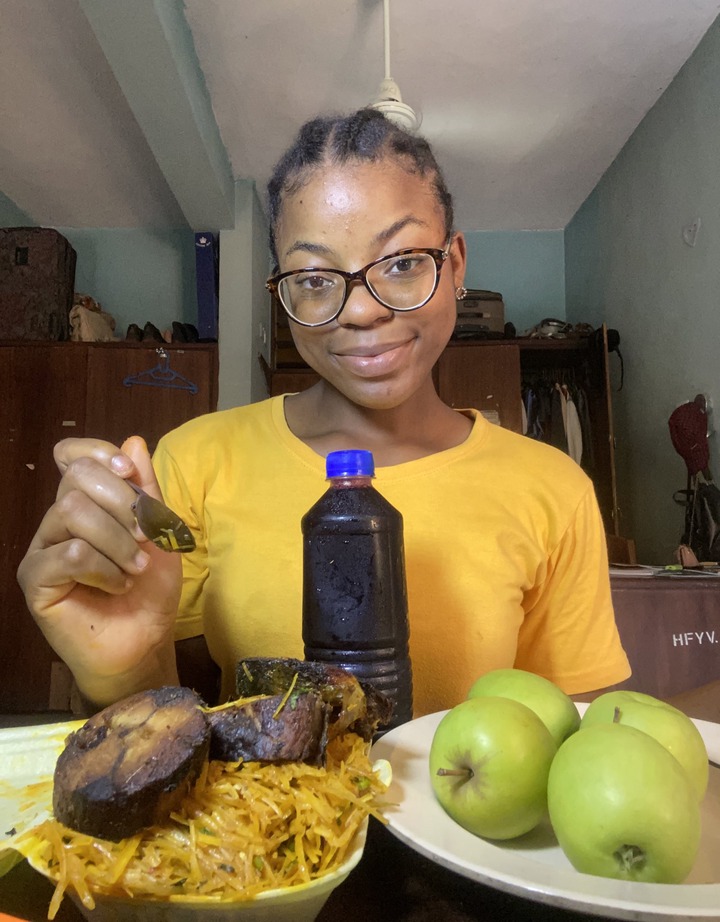 However, one thing people noticed from the picture is that after she claimed to have eaten the spaghetti and four apples and drank the zobo drink, there was no oil on her lips and there was no sign of the zobo drink she claimed to have drunk even though she did not use a straw to drink the zobo. Though some claimed that she might have clean her mouth after eating and which quite possible but if she has done that then it means she has clear the possible evidence that will make people believe her.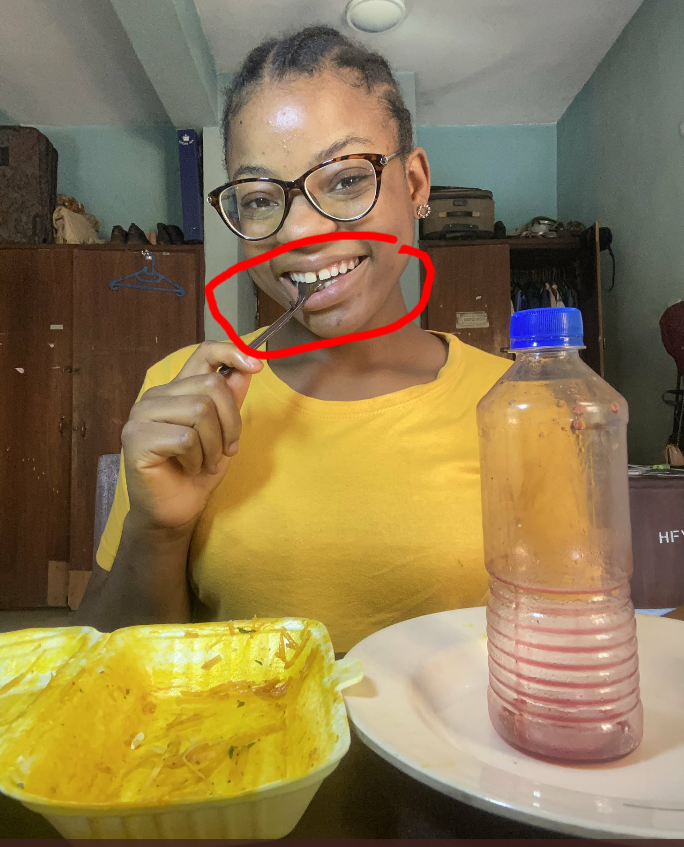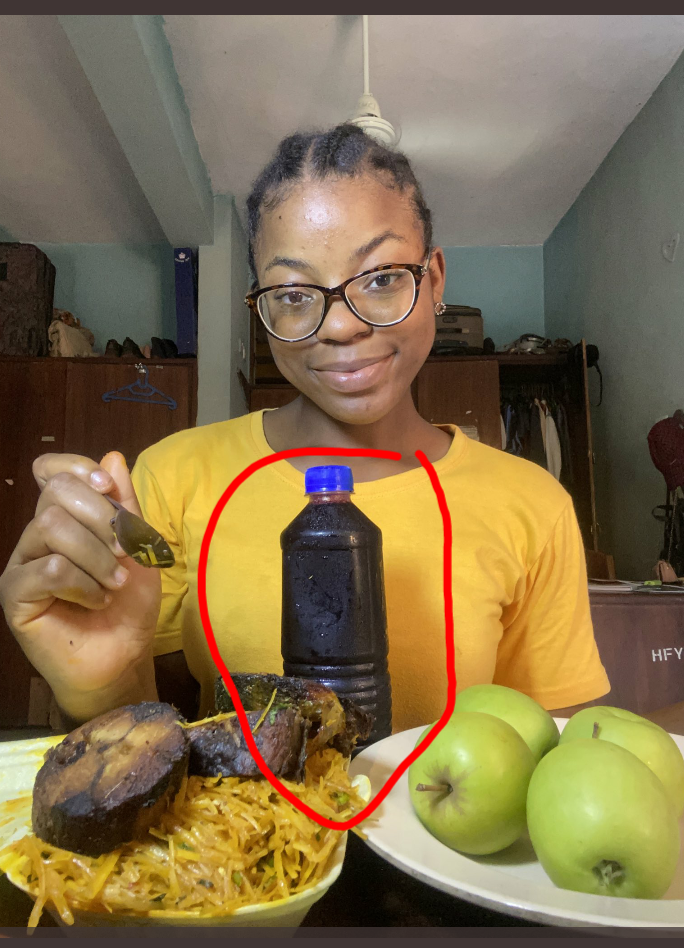 So I why post the pictures when you know that there is no evidence to back up your claim. I hope that she had heard the popular story about the boy who cries wolf and deceive his village but when the wolf came to the village and nobody listens to his cry due to his early mistakes. I hope this young lady's mistake may not come back to hurt her.
Here are people's reactions to the lady post.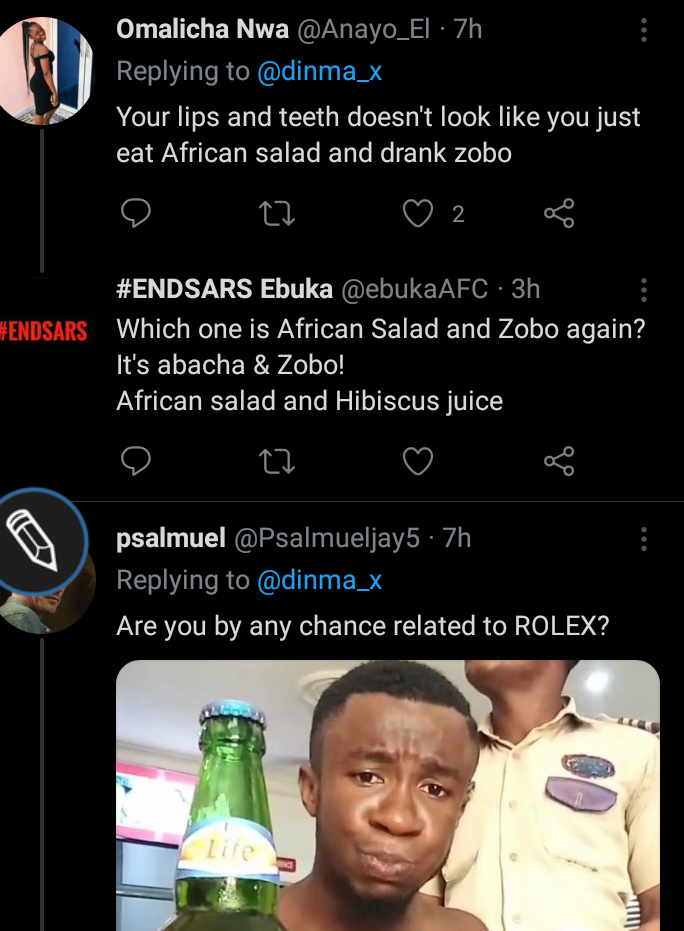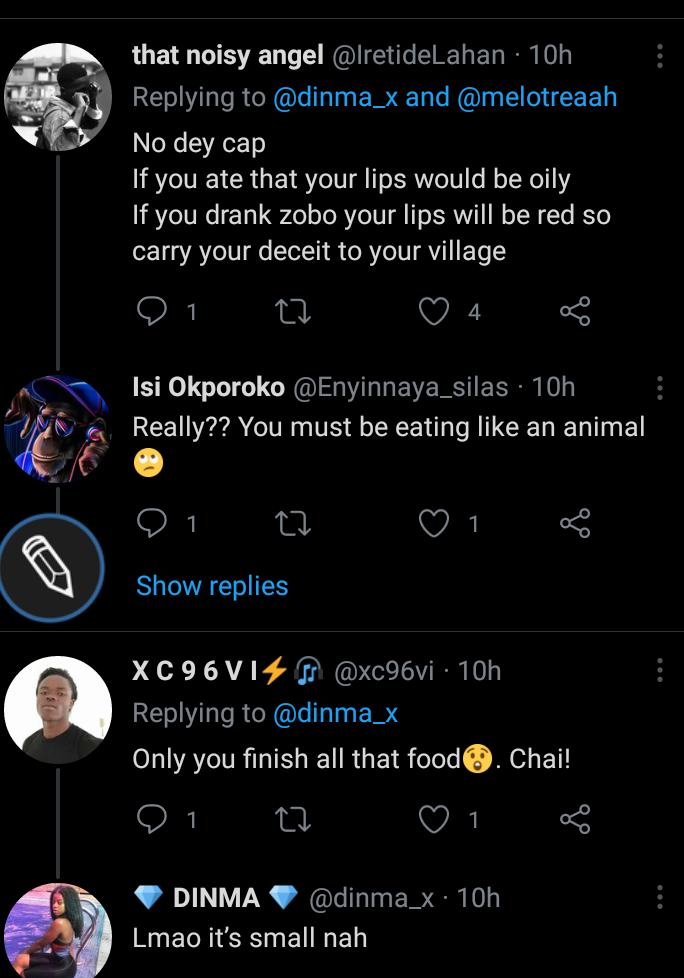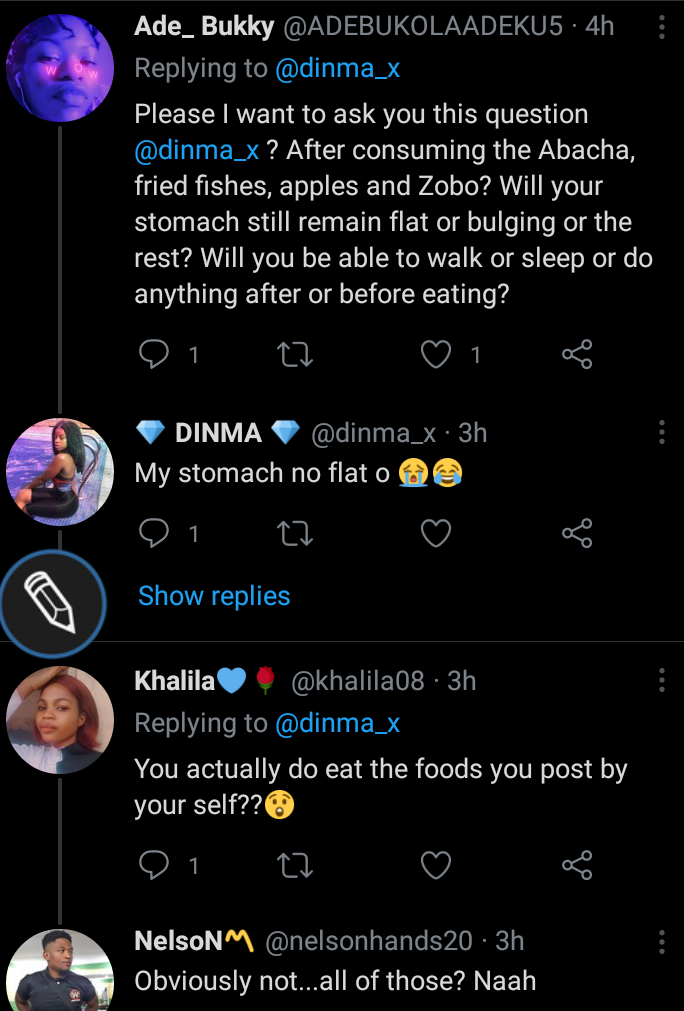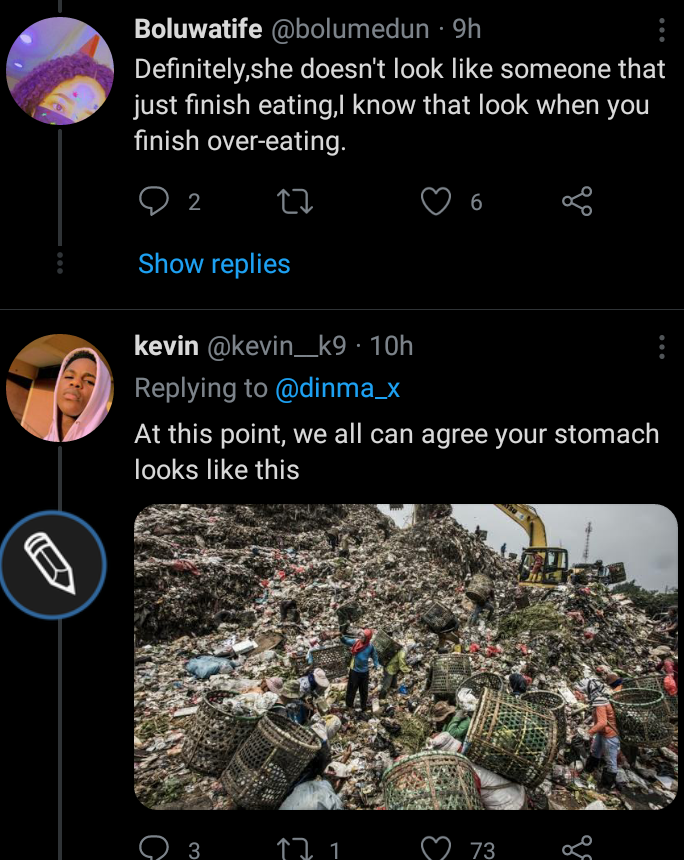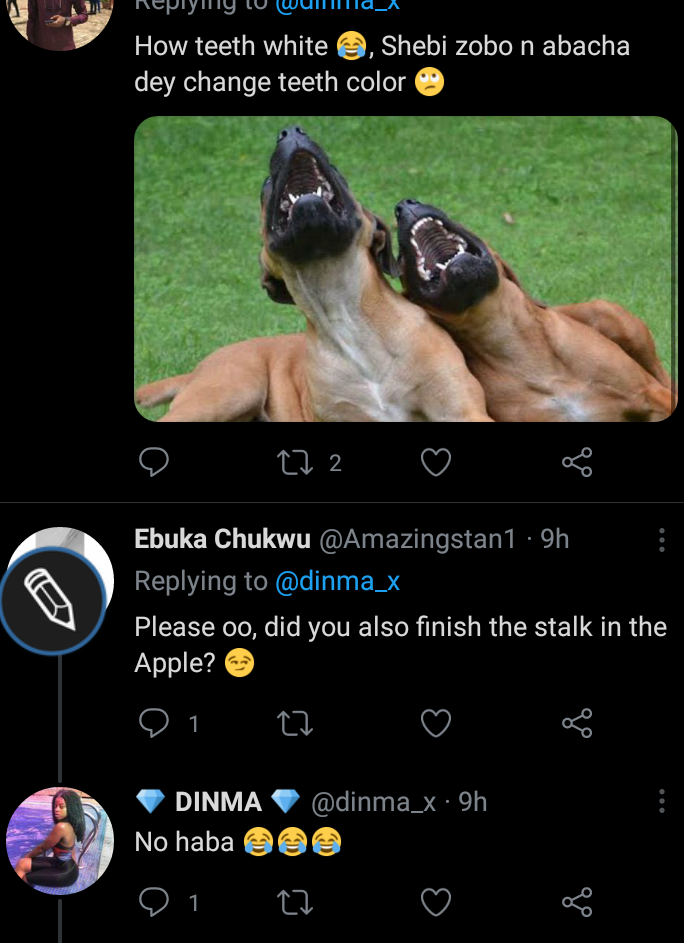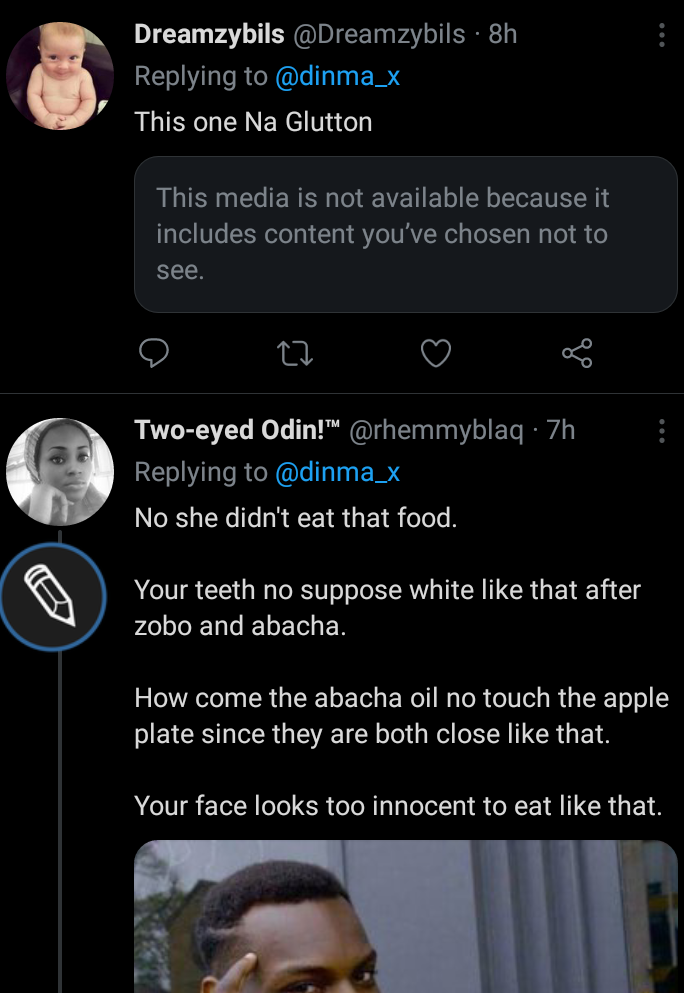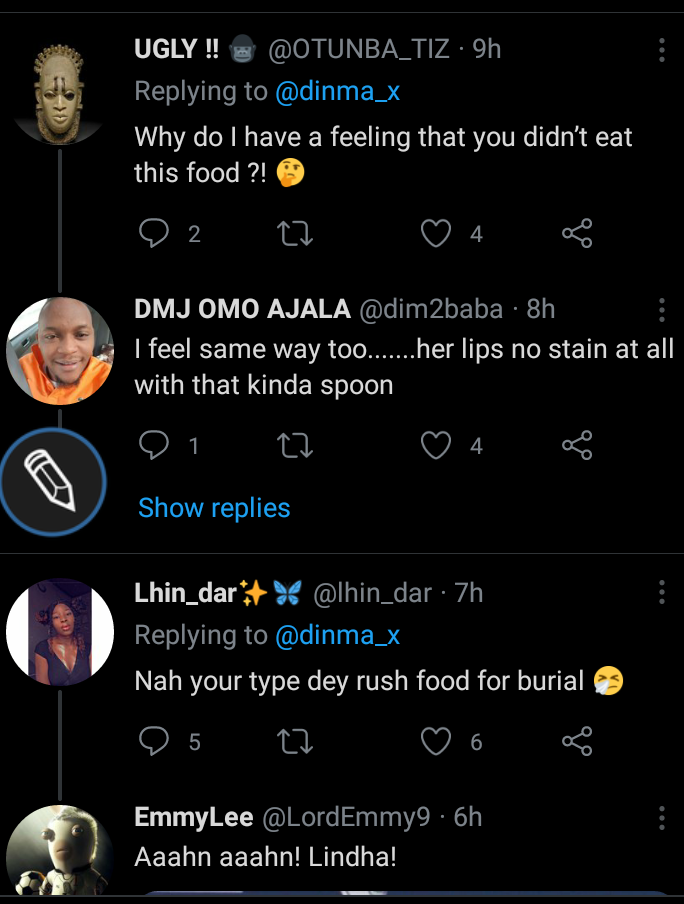 Let hear your thoughts in the comments section below.
Content created and supplied by: Safetyblog (via Opera News )